Saint Paul has appeared in a few films here and there — and he has been the subject of a few TV-movies and straight-to-video productions — but I don't believe there has ever been an entire theatrical film about him before. So there's a lot riding on Paul, Apostle of Christ when it comes out two months from now, at least if you're a Bible-movie buff, and today we got our best look at the movie yet, thanks to the film's first full trailer.
You can watch the trailer right here:
The film also has a poster now: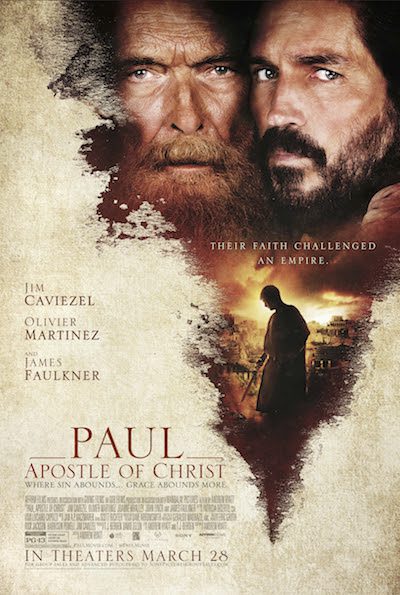 Paul, Apostle of Christ
comes to theatres across North America on March 28.
Check out earlier Paul, Apostle of Christ trailers and other videos here: