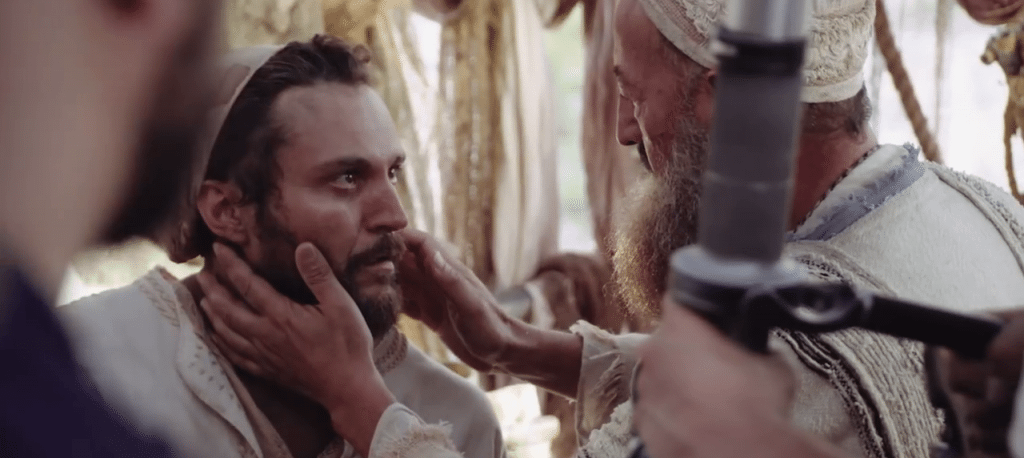 It might be the last of this season's Bible-themed movies to come out, but Paul, Apostle of Christ is arguably getting the biggest promotional push.
Samson has had a couple of trailers and a featurette or two prior to its release this Friday, and Mary Magdalene, which premieres in Ireland later this month, has had only one trailer so far. But the studio behind Paul, Apostle of Christ — which doesn't come out until just before Easter, six weeks from now — is releasing a new video every week now.
The two newest featurettes look at Paul's life story and his influence on Christianity.
Here is 'Persecutor to Persecuted', which looks at Paul's dramatic conversion (and gives us our best look yet at Yorgos Karamihos, the actor who plays the younger Saul):
And here is 'The Most Influential Apostle', which looks at Paul's legacy:
Incidentally, fact-check: James Faulkner, who plays the older Paul, says that Paul, at the end of his life, had been "stoned twice, flogged many times, shipwrecked twice" — which isn't quite accurate. In
II Corinthians 11:25
, Paul writes that he has been shipwrecked
three
times — and he wrote that letter
before
the shipwreck described in
Acts 27
. (That last shipwreck happened on Malta — which is where this movie was filmed!) So Paul had actually been shipwrecked at least
four
times when this movie takes place.
Anyway. Paul, Apostle of Christ comes to theatres across North America on March 28.
Check out earlier Paul, Apostle of Christ trailers and other videos here: