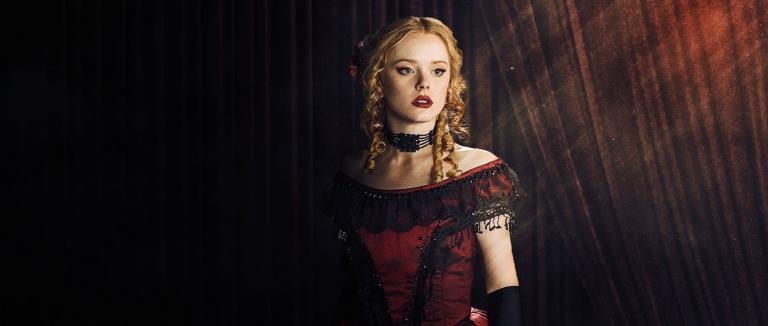 One of the many movies to get its release delayed by the pandemic, Redeeming Love is an adaptation of the book of Hosea that moves the story to 19th-century California.
Originally set for a release last spring, it was announced today that the film will finally come out on January 21, 2022 — a date that currently has no other major releases.
Universal also released a trailer for the film, which you can watch here:
As per the film's press release, Redeeming Love "is a powerful and contemporary retelling of the biblical book of Hosea. The timeless love story takes place against the romantic backdrop of the California Gold Rush of 1850. The story centers on Angel (Cowen), who was sold into prostitution as a child. She has survived through hatred and self-loathing, until she meets Michael Hosea (Lewis) and discovers there is no brokenness that love can't heal. The story reflects the redemptive power of unconditional and sacrificial love with characters and circumstances relevant to the contemporary world."
There are brief flashes of the film's religious roots in the trailer — a shot of a Bible, a shot of Angel reaching for a crucifix — and it's all held together by a Christian pop song, Lauren Daigle's 'Rescue'. But taglines like "Choose The Life You Want" don't have much to do with the biblical story's themes, and to the average viewer it might just seem like a regular romance, albeit one with recurring images of trauma and abuse.
Interestingly, Roma Downey is no longer listed as one of the film's executive producers.
Click here to see a livestream and a teaser that were released in July 2020.