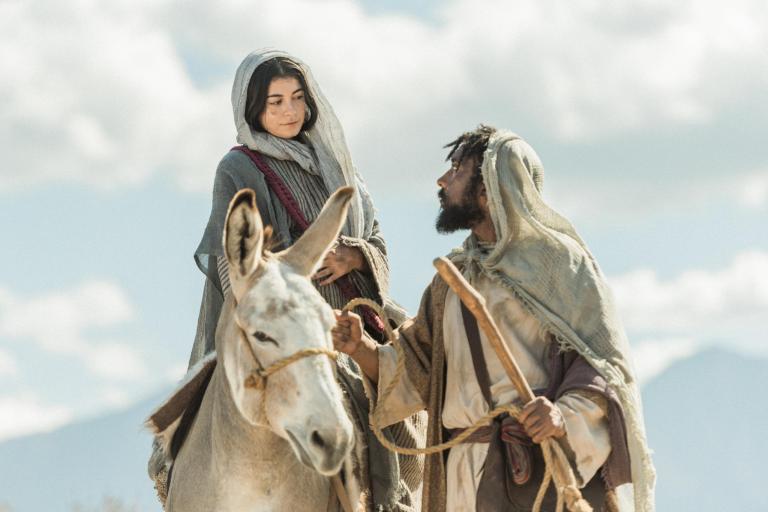 The Chosen is coming to the big screen for the first time ever next week.
Christmas with The Chosen: The Messengers — a two-hour special featuring music, spoken-word bits, and a full brand-new episode — is coming to American movie theatres December 1. It was going to show for two nights only originally, but it sold out so quickly that more screenings were added over the next two weeks, both in mainstream theatres and in churches and schools that have arranged to host special screenings.
I have seen the episode and I'll have more to say about it later.
But first, I spoke to executive producer Derral Eves, who had some interesting things to say about how the filmmakers shot the new episode in secret, how it fits with existing "canon", whether Joseph might have used any strong language (or euphemisms for said language) while haggling with the innkeeper, whether the series will make Christmas specials an annual tradition, and when we might get to see Season 3.
You can watch the interview here (and yes, I've still got my Covid beard):
I mention the special's trailer in the interview. You can watch the trailer here:
Also, The Chosen co-writer/director Dallas Jenkins hosted another livestream to promote the special on Sunday, and in it he showed an entire five-minute clip from the new episode. It starts at the 1:21:30 mark in the video below:
– – –
The Chosen can be streamed in full via VidAngel or the show's app (Android | Apple).
I interviewed co-writer/director Dallas Jenkins in December 2019 (after Season 1 came out) and in May 2021 (during Season 2; we spoke after Episode 5 came out).
I reviewed the first season of The Chosen for The Anglican Planet.
I have also written detailed analyses of each episode of Season 1:
zero | one | two | three | four | five | six | seven | eight | scripture index