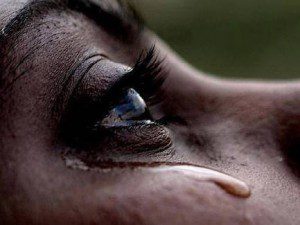 Several weeks ago, I told you the tragic story of a young girl and how her Dad kicked her out of the house.
The Dad said, "I don't agree with her lifestyle; she will have to leave." And then kicked her to the street. Rejected. Condemned. Shunned. Abandoned.
Beautiful readers, many of you have expressed concern over this daughter and her family. I want to share some good news with you, and others in a similar situation. The Dad has calmed down, backed up, thought it through, and things are working toward resolution.
His heart is being touched. And he is making the choice to err on the side of love.
And the girl is doing great! 🙂
Here is a note from the Mom…
Hi Susan,

Thank you for writing your post… things have calmed down and my husband has backed down even more.. he has NOT cancelled her cell phone, he has asked if she would like some of her furniture at her new place and wants her to come over for dinner. (not yet ready to have her girlfriend over yet)… he misses her and he is more concerned with her financial well being and her overall health and happiness… I keep telling him that with love comes acceptance. He has even asked her to hang on to her house key case in the event that she needs anything or wants to come home at anytime.

We were recently away for work and I had ordered steak and lobster. When I looked up at him, he had tears in his eyes. I asked what was wrong and his response was that this is our daughter's favorite meal… one that we take her out for for every birthday. He is struggling with his feelings and I get that. I know he is regretting things that he said to our daughter. She is very happily settled in with her girlfriend and no longer hiding. That is all that matters to me right now.

As a couple, we are working through this and agreeing to disagree on things. He loves our daughter so very much.

Thanks you for all of your support and I love reading all of the newsletters. I hope all is well at your end.
Relationships are being restored. Wounds are being healed.
Not to minimize our gay children who are hurting, and there is still much work to be done, but if you are one of those children, I want you to remember that there is hope.
Hearts are being touched. Even when questions have not yet been answered, and peace has not yet come, more parents every day are choosing to love, accept and affirm their children.
As they should.