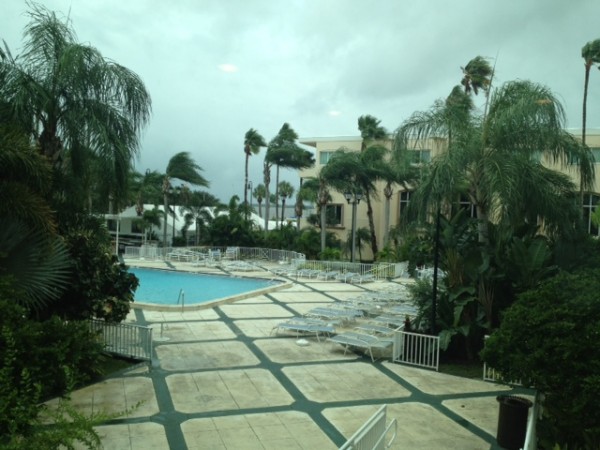 I feel like we've been through so much together politically that you might be interested in the things going on at the GOP Conference in Tampa.  Today is a pleasantly slow day here, now that the RNC canceled the big events at the convention center.  The Tennessee delegation is hanging out at a beachside hotel, with storm clouds off in the horizon.  The mood is still festive and fun, however, as everyone gets to know the story of Gov. Romney and Paul Ryan.
Also, we have a nice AT&T sponsored breakfast during which Senator Bob Corker gave a very strong endorsement of the Republican ticket.  He actually said he believed the combination of Romney/Ryan would be the strongest team in modern history!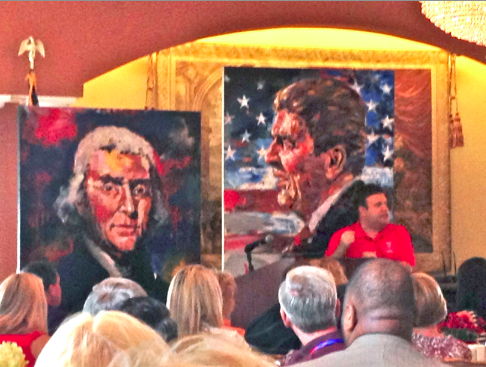 Then, Frank Luntz was a surprise guest.  He's a funny guy and inspired the room to be kind to our friends who voted for Obama the last time around, to encourage them to re-evaluate their loyalty to the President after such a disappointing four years.
We are enjoying our time here, meeting EFM and French Revolution readers, and getting to hang out with my sister and brother-in-law Mary Kate and Josh Brown of the Tennessee delegation!
There are 15,000 members of the media here, and we've got a few appointments with some of them.  I'll keep you posted on all activities — wish you were all here!