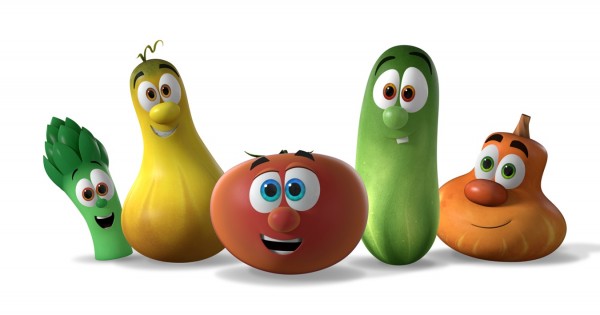 If you're like me, you showed your kids the great VeggieTales films on VHS. ("Where is God When I'm S-s-s-scared" was one of our favorites!) How annoying was it to have to wait for that tape to rewind? But times have changed, and so have our little vegetable friends!
IN THE HOUSE is VeggieTales for a new generation, available exclusively via the streaming platform Netflix.. Today's young parents, who were raised on VeggieTales, are increasingly getting their television entertainment from streaming services like Netflix. Netflix is the ideal platform for a show like VeggieTales, Kids love it so much they can't wait for the next episode – and now they don't have to. IN THE HOUSE is the next chapter in a freshening of the VeggieTales brand for new and longtime fans. All of your children's favorite vegetables have been given slight physical makeovers – but their personalities are as silly and funny and inspirational as ever.
Catch Veggietales on Netflix November 26!
[If you are participating in the VeggieTales free offer, the word from Patheos is SPECIAL. Click here to enter this final word and to get your exclusive downloadable surprise!]
Read more on the Patheos Faith and Family Channel and follow Nancy on Facebook, Twitter, and Instagram!