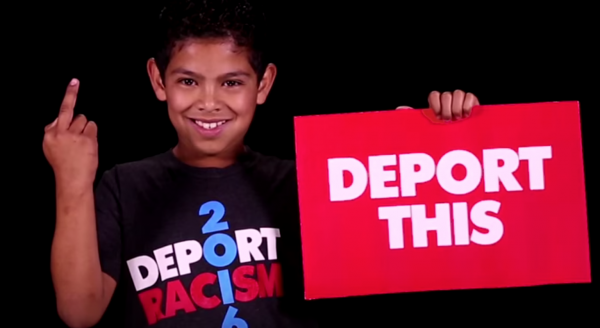 Wow. An organization apparently hoping to sell tee-shirts wrote a very profane, rude, and inaccurate screed for small children to say to Donald Trump. The profanity laced tirade was supposed to "deport racism," it may not have achieved it's desired effect. The comments under the YouTube video says things like:
Wow. Latinos are a classy bunch.
and
We must build a wall. Now.
What do you think about this? Watch for yourself. But if you're near little kids, you might want to turn down your speakers. Read more on the Patheos Faith and Family Channel, follow Nancy on Facebook, Twitter, and Instagram!