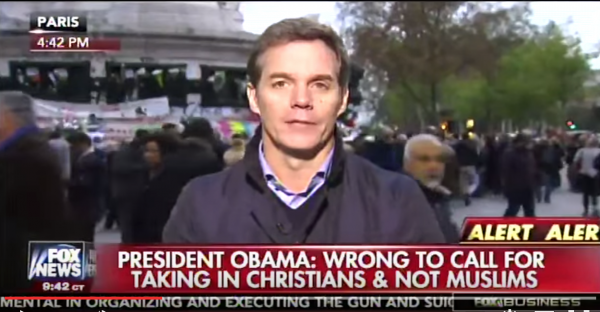 Mere days after the ISIS terrorists attack on Paris which resulted in at least 129 deaths and 352 wounded, President Obama spoke out about ISIS at the G20 summit in Turkey.
And what did he say? President Obama called the Paris terror attacks a "setback." He doubled down on his failed foreign policy that has empowered ISIS to carry out attacks like the ones they have carried out in the past several weeks, culminating in the deadly attacks in Paris. He said his strategy is working and he simply needs to intensify it.
But he sounded tone-deaf to what the rest of the world is feeling. He sounded ignorant of what American leadership needs to be here. Members of the mainstream press – even CNN and MSNBC – seemed confused as to how President Obama could come across so poorly. Some journalists on Twitter pondered whether he could simply be jet-lagged. But the President seemed most indignant and upset not at the attacks, but at the reporters who continued to ask him if he was doing whatever it takes to keep our homeland safe.
But no reporter better communicated how poorly President Obama did than Bill Hemmer from Fox News.
This is what great American journalism looks like. In an era of noise and chaos, I'm thankful for Bill Hemmer's leadership here. Walter Cronkite would be proud.
Read more on the Patheos Faith and Family Channel, follow Nancy on Facebook, Twitter, and Instagram!