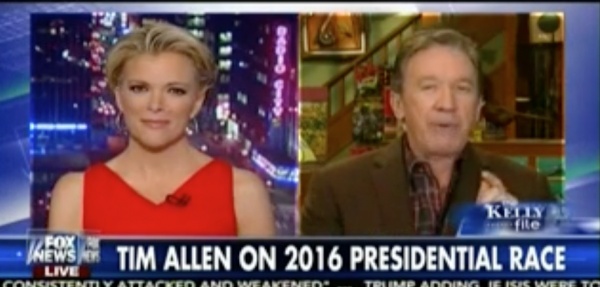 When Tim Allen came on Megyn Kelly to discuss his new sitcom, she revealed that he's a Republican!
"You're one of the few conservatives in Hollywood," she said.  "The viewers may not know yet is you have to go underground. It's very rare for somebody to come out so this is very brave of you, you're out. You're out of the closet as a conservative. And who do you like in the election?"
Watch the video for his answer!
If you love this nation, like America the Beautiful on Facebook: