In recent years, some of the faculty of Fuller Theological Seminary have sought ways to respond to the epidemic of gun violence, and gathered resources for dealing with this in our communities. Their prayer was that these resources might help followers of the Prince of Peace sow the seeds of healing and shalom. This post is the third in a series that again presents their offering to the wider community of Christians. To see all the posts in this series, click here.
As part of our commitment to the stewardship of God's world, the undersigned faculty of Fuller Seminary are moving to help fight what we view as a national epidemic of gun violence. We are concerned about maximizing safety in homes, as well as schools and other public places; therefore this page gathers some scientific information on the prevalence and risks of guns. But we are also concerned with the underlying theologies and psychologies that drive America's gun culture, and so this page assembles reflections on those topics as well. We welcome those within and without the Christian churches to join us in deliberating on this pressing issue.

Christopher Hays, D. Wilson Moore Associate Professor of Ancient Near Eastern Studies
William Dyrness, Professor of Theology and Culture
Howard Loewen, Dean Emeritus and Senior Professor of Theology and Ethics
Shelley Trebesch, Assistant Professor of Leadership and Organization Development
Mark Labberton, President and Lloyd John Ogilvie Professor of Preaching
Mark Lau Branson, Homer L. Goddard Professor of the Ministry of the Laity

It should also be noted that the late Glen Stassen, Lewis B. Smedes Professor of Christian Ethics, was among the signatories before his passing on April 26, 2014.
THEOLOGICAL REFLECTIONS
Bill Dyrness, "Reflections of a Lapsed NRA Member," Just Peacemaking Initiative, Feb 11, 2013
"For many people guns have a symbolic meaning that transcends any actual function they may have. In part, I understand this: I still remember the feelings I had when I opened the gun when it arrived in the mail and when I carried it around on my bike. It defined special places and times that still resonate in my imagination."
"What concerns me as a Christian is that the fears that correlate with gun ownership (of which Christians I'm sure make up their fair share), are not seen as a moral issue that call for careful biblical and theological reflection."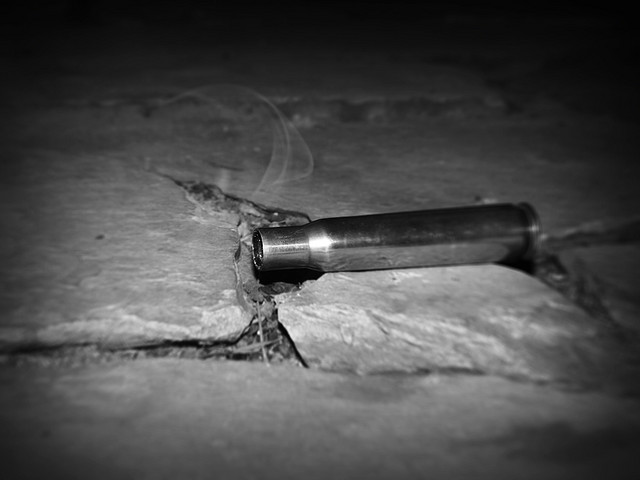 Glen H. Stassen, "Curbing the Out-of-Control Numbers of Gun Deaths in the US,"Just Peacemaking Initiative, Feb 3, 2013
"When people lose their sense of togetherness – their sense of the common good – they are more likely to rely on weapons to keep them safe from the outsiders. That likelihood increases when a person has racist distrust toward other groups and/or lives in a large city without a sense of neighborhood. Research shows some correlation between the size of a city, a diminished sense of neighborhood, and a higher homicide rate. … God loves all people. So churches can follow Jesus by being concerned for the ethos of the nation, for all people. Churches should not be saying that the whole nation is only individualistic possessiveness, that churches should be concerned only about themselves, "gated communities" focused only inward on themselves."
Eric Barreto, "Luke 4:1-13: Giving Up Guns for Lent," Huffington Post, Feb. 13, 2013
"A fast from guns might bring some of the clarity we need. Christians should-if we take our faith seriously-talk about such contentious issues in a graceful and substantive way. Christians should-if we take our faith seriously-argue on the basis of our most deeply held values and not via imitation of our preferred partisans. And perhaps a fast from guns and the violence that surrounds them would lead us to a place of wisdom, compassion, graceful listening and even peace."
---
Follow Fuller Seminary on Twitter at @fullerseminary.