From Geek Goes Rogue TV Editor Zach W. Lorton, as told to by the Darth Tater Mr. Potato Head on his desk, whose back has been turned to him for weeks now…
I don't like Martin Scorsese films.
*ducks*
As a lover of American cinema, those words are considered blasphemy to many, but I can't help it.  It's just how I feel.  I've seen only a few Scorsese films, but enough to know that there's something about the director's style that just doesn't connect with me.  That's why whenever a new Scorsese film is released, talked about, or promoted, I respond with a shrug and a "meh."  I don't even capitalize it — that's how much I really don't care.
GoodFellas, considered by many to be Scorsese's finest film, just didn't do it for me.  Maybe it was the subject matter, but I would venture to say it's more the style and influence of the director.  I never saw Raging Bull, or Kings of New York, or Casino.  And I couldn't watch The Departed or Bringing Out the Dead all the way through, even though I've tried on multiple occasions.
Scorsese is definitely an auteur, but that doesn't mean everyone has to like his stuff.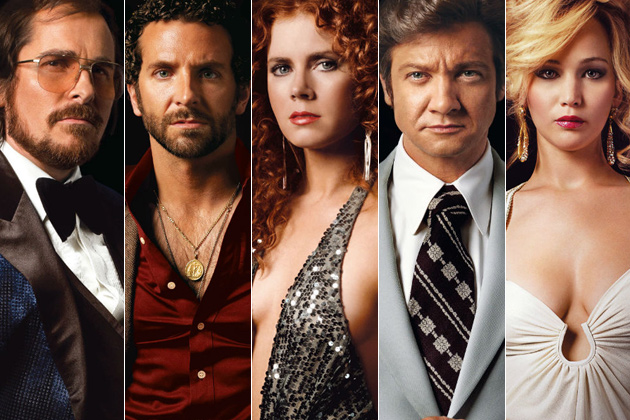 Having said that, American Hustle is a film that, from what I can see, takes a lot of stylistic cues from Scorsese, and even  features Robert DeNiro in a role that makes him kind of look like Marty.  The camera angles, the over-the-top 1970s glam of New Jersey, the set decor, the accents, the poetry in the dialogue… all these things remind me of a Martin Scorsese film to some degree.
And yet, I REALLY enjoyed it.
A fictional retelling of the Abscam scandal of the late 1970s, American Hustle jumps into the story and focuses on the characters first, allowing their histories and motivations to unfold naturally, before revealing the entire scheme of things.  Con men making money off of unsuspecting dopes, an FBI agent searching for respect in his work, a housewife with anxiety and intelligence well beyond her facade, and a political figure who wants so badly to improve his home turf that he'll use illegal means to make it happen… these are just a cross section of the personalities one might come across in late 1970s New Jersey.  There's an understanding that the world doesn't revolve around the 5 main characters, and that idea — that this story is just part of a world's existence — makes the story completely believable.
I believe there are three things that make a movie truly memorable — the writing, the acting, and the use of music.  American Hustle is one of those films that balances all three in a deftly told tale of greed, corruption, lies, and good intentions.  Every single character wants to do good, but each character also does something to screw up their lives in some way, and each character is believable.  That's the mark of a great character, but also the mark of a great script.  The dialogue flows from the actors' tongues as though they'd written it themselves, and in fact, they kind of did.  Director David O. Russell encouraged the principal actors to improvise as much as they wanted to throughout the movie.  Reportedly, Christian Bale voiced his concerns to the director, saying, "You realize this is going to change the plot greatly down the track."  Russell replied, "Christian, I hate plots.  I am all about characters, that's it."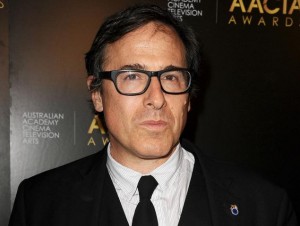 You can tell from the results that his philosophy works.  Bale, Amy Adams, Jennifer Lawrence, Bradley Cooper, and Jeremy Renner all lose themselves in their roles.  Never once do you see Katniss, Bruce Wayne, Princess Gisele, Phil, or Hawkeye peeking out from under the flashy gowns, the perfectly styled hair, the period eyeglasses, or the thick accents.
While some might consider the use of music to be manipulative in the wrong situations (such as Zack Snyder's use of Leonard Cohen's "Hallelujah" during the sex scene in
Watchmen
), in the right situations, it only adds to the style and feel of the film.  I wasn't sure what kind of music bed to expect when going to see this film, since for the longest time I
loathed
the music of the 1970s.  (NOTE: most of said hatred has to do with my first job at Imo's Pizza, where the delivery drivers would play nothing but K-SHE 95, St. Louis' classic rock station, in the back of the restaurant all the time.  
All the time.  
I'm just saying that if I never hear Joe Walsh's "Ordinary Average Guy" again in my life, God is indeed good.)  However, the soundtrack for this film is a wonderful cross-section of music spanning a range of styles, from big band to popular vocal, from classic rock to classic R&B.  Regardless of whether I personally liked the songs featured or not ("Horse With No Name" made me exhale in an "oh, crap" fashion), each song was chosen for a specific moment, and never seemed out of place or forced.
The final piece of the puzzle, the Scorsese influence, actually enhanced the mood and feel of the film.  The cinematography, the use of color and lighting, the actors' interactions with each other through their improvised dialogue, and their communication through the selected music all do nothing but enrich the story as it strengthens and adds dimensions to the characters in the film.  Never before have I ever come to like people who could otherwise be so unlikable on such a scale as this.  One person at a time, as in an anti-hero way, sure, but never 5 people at once.
Special mention goes to two actors playing secondary characters:  Robert DeNiro, who still has the ability to sink into character and make you shiver in your boots, is nothing less than perfect.  Naturally, you're still thinking, "Man, that DeNiro still has it" instead of, "Man, that character's fleshed out really well", but because it's DeNiro, you don't care.  You still feel like if you shot him one cross look from your theater chair, he'd paint the walls with you.  Louis C.K. plays an FBI agent, boss to Cooper's Richie Dimaso, and he's wonderfully droll and ineffectual.  It's almost as if this role was created for him, because he plays it in such a loser-type fashion that you wonder if he based his take on the character off someone he knew or off an incident he actually lived through.
After Jennifer Lawrence and Amy Adams each won a Golden Globe award for their performances in this movie, it almost feels like the rest of the cast got cheated.  If there was an award given for best ensemble cast, this group of actors would definitely be a strong contender for it, and would most likely walk away with the prize.  After revisiting everything I liked about this film, I have to say there's very little I didn't like.  I don't care for the style and decor of the 1970s, but that's when the story takes place, so it's a detail I can look past and accept as part of the story's canvas.  And for the first time, this film is making me want to look at that decade a little more closely.  If a movie can change your mind about something you previously hated, that's the mark of great filmmaking.
Regardless of my previous inclinations towards films of a particular era or a particular style, one thing is absolutely undeniable about American Hustle — it is one heck of an entertaining picture that features a great story, fantastic performances, characters with great depth, and phenomenal music.  Taken all together, there's no doubt about it.
This. Is. Cinema.
Zach W. Lorton is a media producer and professional DJ/MC by trade, and a comedian, actor, and musician by default.  His debut music project is set to begin recording in 2014, and will likely take the world by storm, possibly in the form of a Sharknado.