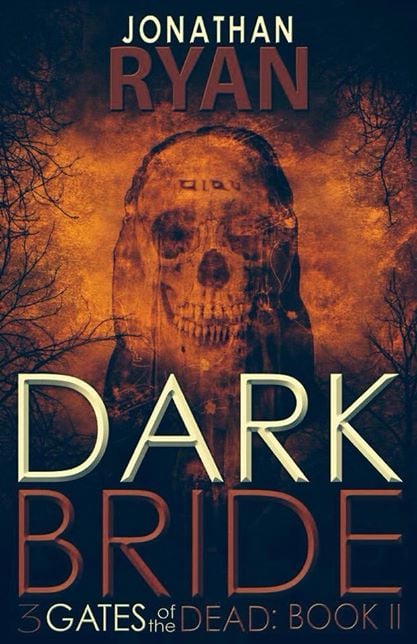 Well, it's been a long and strange road to get here. But, finally, the second book of the 3 Gates series, Dark Bride is here.
To that end, my excellent publisher, Open Road Media, my agent Amy Jameson, and myself are planning sort of an epic book road trip/launch/craziness.
Ladies and Gentlemen, I give you the Dark Bride Crazy Road Tour of 2015. And you can participate too!
So, all this madness will begin on April 8th, when I leave my day job at Ave Maria and drive west. Yes, that's right, I'm driving to Utah all my myself. Along the way, I'll be stopping at interesting, weird, and just plain crazy roadmarks on the way. You can participate by follow me on social media (Facebook, Twitter, and Authorjryan over on Instagram) and suggesting places for me to stop. Use the hashtag #darkbridetour The route I'll be taking is I-80 straight over into Utah. So, if you have a place you want me to see, let me know! If I visit a place you suggest, you'll get a cool prize signed by lil ole me.
When I get to Utah, my week will begin on April 11th when I'll be speaking at Teen Author Boot Camp 2015  along with some other amazing authors that you will hear about in the next two weeks. I'll be teaching a class (two sessions) called "Making your Dystopian a Histopian: How faking real history will improve your story." And, I'll be moderating the "Things that Go Bump in the Night" panel and participating in the publishing discussion. At the end, I'll be signing 3 Gates and maybe, just maybe, giving away ARC copies of Dark Bride.
This is a "No Adults" allowed event and not open to general public. Registration has now been closed for kids with over six hundred coming wow!
However, least you cast down your eyes, Utah friends, I'll be at Weller's Book Works on April 14th at 6:30 P.M. to talk about Weird Fiction As Revelation and sign copies of the Dark Bride, a WEEK before it's actual release date. So, Utah, you'll be the first to have Dark Bride before anyone else.
For the rest of you, Dark Bride comes out April 21st. Open Road is still finalizing dates for other book signings, so stay tuned to this space. However, if you want me to do a book signing/talk, and you live in the Midwest, email me! Then, the Dark Bride can come to your town. Er, you sure you want that? Oookay….don't say we didn't want you…..