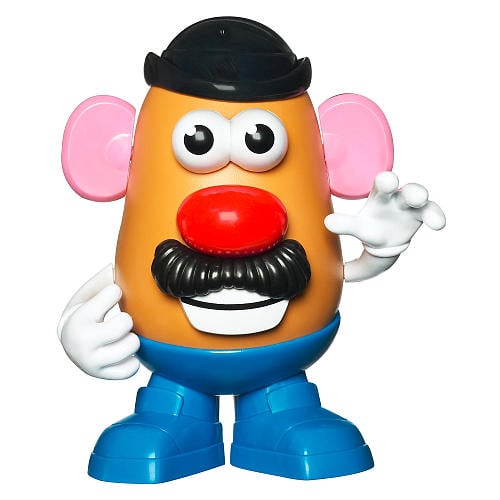 Hey Everyone,
I could bore you all with my navel gazing self important reflections on my time at Teen Author Boot Camp 2015. I could brag about my class or meeting Brandon Sanderson and Jessica Day George? Really, are you all that interested in that? Do Brandon and Jessica need the hype (amazingly nice people though they are, staying two hours after the event to make sure everyone's book got signed). I thought not. Instead, I'm going to give you all an example of what it's all about……
In my class, Turning Dystopian Into Histopian, I gave my young writers an assignment. They had to write a "flash fiction" piece based on one of four pictures I gave them; a stick of deodorant, a coke can, a baseball (duh), and a Mr. Potato Head. I told them they had to write a "histopian" history in ten minutes and that I would pick three to read at random.
Their imaginations astonished and delighted me. Every story was awesome. However, there is one that stood out, from a girl named Erica. With her kind permission, I posted it below. This really sums up why Teen Author Boot Camp is so awesome. If you don't get why this is so awesome, I'm afraid I can't help you.
"It started as a game. Select eyes, a nose, the perfect pair of lips, all to create your ideal Mr. Potato Head. Soon, it turned into a experiment. World class scientist joined together, in hopes of creating a way to enable humans to chose their own feature.
Now we have The Selection, a process parents go through to create the ideal child. From the perfect nose, to the perfect arrangement of freckles. All of this through the wonders of genetic engineering."
So, there you go. Oh, and the below video from the awesome ladies at Writers Cubed was pretty hilarious too.