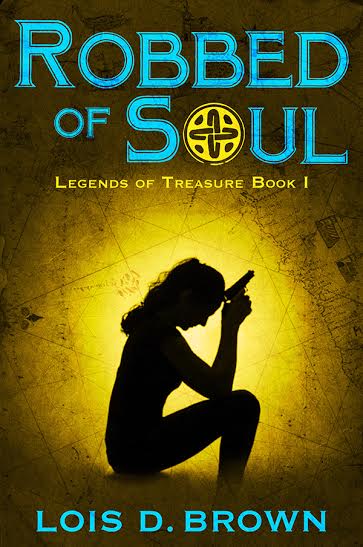 (The countdown to Teen Author Boot Camp is now at ten days. Rumor has it, over 625 teens have signed up for this conference. Lois Brown, one of the co-founders, has written an amazing book, Robbed of Soul,  that she is really launching at the camp. Below, she gives us her thoughts on writing, never giving up and working to be a better writer)  
What was the one event in your life that got you writing?
I really didn't think I'd become a writer professionally until I started college. On a whim, I signed up to be a Broadcasting major. (I wanted to be a TV anchor news woman because I'd heard they got a really big clothing budget from the television station they worked for.) It didn't take me long to realize that was NOT the major for me, so I decided to go for the major next on the list–journalism.
And I loved it. It was in my first serious writing class that I realized I had been a writer my whole life–I'd just been too busy to notice.
Are there themes that you are drawn towards in your books?
The idea of "facing one's fears" is in everything I write. It always will be. It's something I strongly believe in. There was a time in my life that I had to face a fear that had haunted me for a long time. To overcome that fear (by facing it) was such a life changing experience. It is a big part of who I am today. But that is a whole other story.
How does your worldview play into your writing?
The creed I live by is that hard work and faith bring about great things. I think all of my protagonists are either in a stage of learning this axiom, testing it, or resisting it.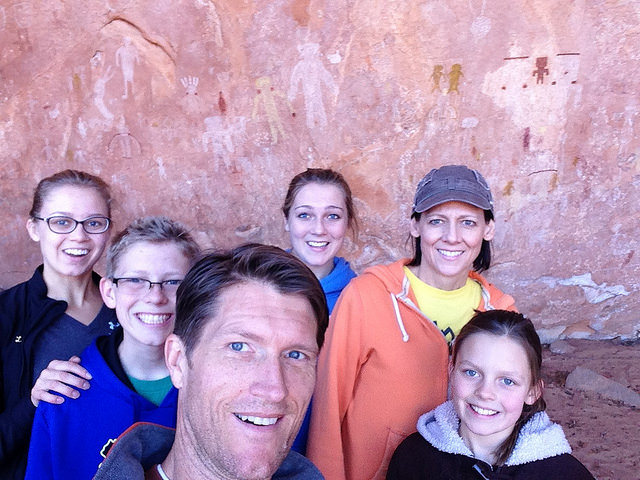 What advice will you have for the teen writers at TABC?
Write for fun. I have been having a bit of a personal crisis in this regard myself. As I mentioned earlier, ever since college I have written. I can't stop. I have been a journalist, freelance magazine writer, a corporate communications specialist, a script writer, an advertising copywriter, a educational syllabus writer, a self-help writer, etc. . . In 2010 I finally set out to write a fiction book. It had always seemed daunting. After I finished my first novel, I knew I had to keep writing fiction.
However, the world of publishing fiction has changed a lot in the last five years. I feel that currently the publishing industry is in flux. So much so that I had to have a "come to Jesus" talk with myself. I was beating myself up that I didn't do a better job of marketing my first Indie novel I published in 2011 when the Indie market was booming. Even though I know so much better how to market now, the industry itself is flooded and things are moving slower.
However, hard work and faith bring about great things.
I decided instead of moaning and groaning about the volatile state of the publishing industry, I would get a part-time writing job for a corporation so my fiction writing could once again become a "fun" hobby instead of my actual employment.
So far it has worked great. I'm writing for money at my job, and I'm writing for my hobby of being a novelist. It's been the best of both worlds.
Tell us about your book. Where can people get it?
Ahhh, Robbed of Soul is by far the book that has been begging me to write if for a very long time. Seriously, the concept of the book started in my head in 1992. (Yes, I really was alive then.)
This is how the book came about.
I was living in France on a service assignment for my church. My roommate had gotten a letter from home about her "crazy Uncle Childs" who had purchased land in Kanab, Utah because he thought there was Aztec treasure buried on it.
Later, I actually married a man from Kanab, and I met "crazy Uncle Childs" at our wedding reception. He really was a character. Wonderful!
When self-publishing via Amazon became a reality in the early 2010s, I quickly published some short stories I had written about treasure hunting, the concept of which has always intrigued me. One of them was set in Kanab and talked about Aztec gold.
In the spring of 2013 I received a strange email. It was from a television producer in England. They were filming a television series called "Myth Hunters" and wanted to do an episode about the legends of Montezuma's Gold being in Kanab, Utah. They had found my name on Amazon. A month later we met in Kanab and they interviewed me for the show. (See a peek of the episode here.)
A year later I was in Kanab again, this time spending the day with a film crew from "America Unearthed," a top-rated show that airs on the History Channel 2. Together we explored the mysterious 500-year-old cave near Kanab that a man named Freddie Crystal excavated in search of Montezuma's gold. (See a promo video of Montezuma's Gold.)
After that experience, I knew I had to write a book about Freddie Crystal and Montezuma's gold in Southern Utah, but I didn't want it to be a historical novel. So I ended up with Robbed of Soul, a modern-day mystery that incorporates historical facts and legends. My family and I have had so much fun together hiking the red rock hills in southern Utah finding pictographs and doing research for the series. (Book 2 is already started.) Robbed of Soul has been worth every second I've spent on it just for that alone.
Here's a brief synopsis:
Rescued but psychologically damaged from a failed mission, ex-CIA officer Maria Branson takes the job of police chief in the quiet town of Kanab, Utah. Rest and relaxation are the doctor's orders. She gets neither. Instead, a missing mayor, the spirit of a dead Aztec warrior, and the over-confident-yet-attractive head of Search and Rescue await her in a town whose past has almost as many secrets as her own. As Maria investigates a modern-day murder, she disturbs a world of ancient legends and deadly curses. Yet most lethal of all is Maria's fear someone will discover just how empty her soul really is.
(Robbed of Soul is available on Amazon, on Smashwords, Google Play, itunes, and other online book retailers):