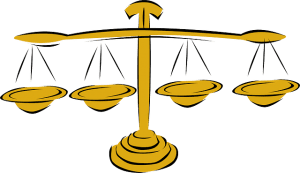 Obama's executive orders and side-stepping of Congress provoked opposition from the states, whose attorney generals filed lawsuits against his administration.  Now, under President Trump, states with Democratic attorney generals are doing the same thing.
Those attorney generals went to the courts to stop President Trump's first executive order on immigration, and now a group of states is trying to do the same to his revised order.
That may be annoying to Republicans, who did the same against Obamas' executive orders, but it is an example of federalism reasserting itself against the dictates of the central government.
Charles Krauthammer says that whatever you think of the outcomes, this is a remarkable "organic" development of our constitutional system.  When Congress is not fulfilling its role to check and balance the Executive branch, the states are moving into that role.
From Charles Krauthammer, Revolt of the attorneys general:
Among the many unintended legacies of Barack Obama, one has gone largely unnoticed: the emergence of a novel form of resistance to executive overreach, a check-and-balance improvised in reaction to his various presidential power grabs.

It's the revolt of the state attorneys general, banding together to sue and curb the executive. And it has outlived Obama.

Normally one would expect Congress to be the instrument of resistance to presidential trespass. But Congress has been supine. The Democrats in particular, approving of Obama's policy preferences, allowed him free rein over Congress' constitutional prerogatives.

Into that vacuum stepped the states. . . .

They did not always succeed, but they succeeded a lot. They got Obamacare's forced Medicaid expansion struck down, though Obamacare as a whole was upheld. Later, a majority of states secured stays for two egregious EPA measures. One had given the feds sovereignty over the generation and distribution of electricity — the Clean Power Plan — the other over practically every ditch and pond in America — the Waters of the United States rule. . . .

Democrats noticed. And now with a Republican in the White House, they've adopted the technique. Having lost control of Congress, they realize that one way to curb presidential power is to go through the states. They just did on Trump's immigration ban. . . .

Is this a good thing? Regardless of your party or policy preferences, you must admit we are witnessing a remarkable phenomenon: the organic response of a constitutional system in which the traditional barriers to overreach have atrophied and a new check-and-balance emerges almost ex nihilo. . . .

The point, however, is not outcome but process. Remarkably, we have spontaneously developed a new one — to counter executive willfulness. There's a reason that after two and a half centuries the French are on their Fifth Republic and we are still on our first.
Illustration from Pixabay, CC0, Public Domain