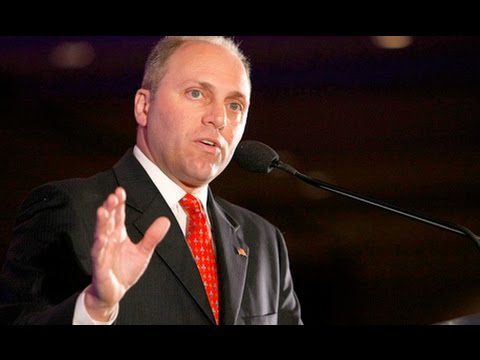 Seventeen Republican congressmen, two senators, and various staffers, family members, and friends (26 in all) were practicing in an Alexandria park for the annual congressional baseball game.  (After the jump, see the complete list of who was there.)
A man approached, asking a departing lawmaker if the group were Democrats or Republicans.  He then went to the ball field, took out a rifle, and started shooting.
House Majority Whip Steve Scalise (R-Louisiana) was critically injured.  So was lobbyist Matt Mika.  Also wounded were Zachary Barth, a staffer for Rep. Roger Williams, and two Capitol Police officers, David Bailey and Krystal Griner.