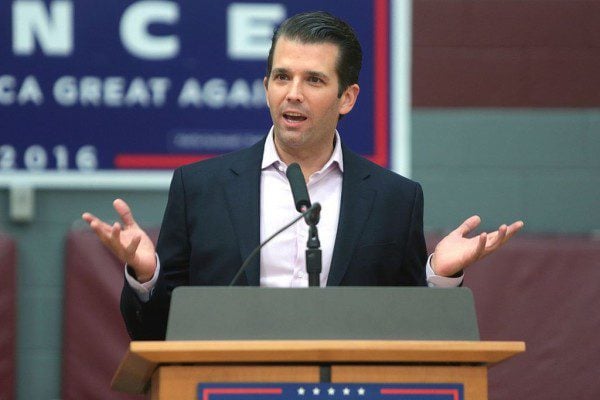 Donald Trump, Jr., has released the e-mail exchange that led to his meeting with that Russian lawyer, promising dirt on Hillary Clinton as part of the Russian government's attempt to help the Trump campaign.
That's what the emails say, and Jr. says how he "loves it" and wants to bring his father's campaign manager and his sister's husband into the meeting.
Now, as we said yesterday, the meeting didn't bear any fruit as the lawyer only wanted to talk about changing an American sanction so as to allow Americans to adopt Russian children again.  So the Trump party walked out without getting dirt on Clinton.  So Russia didn't help them.