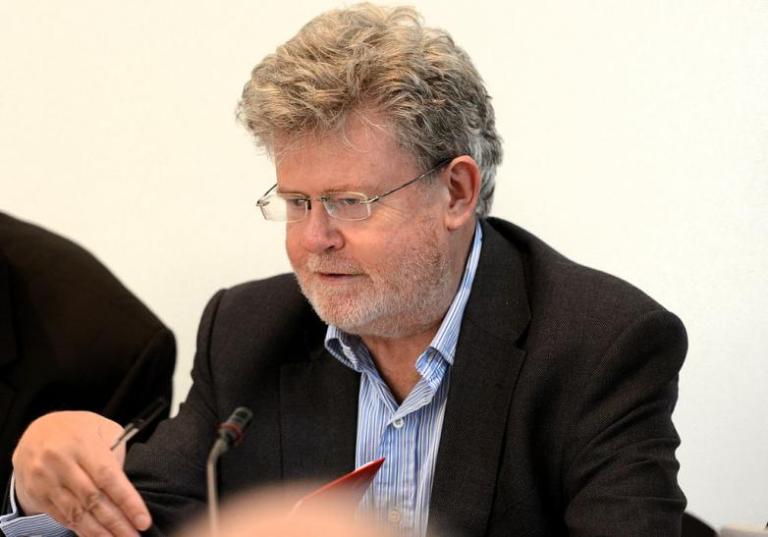 There are two kinds of liberalism. That of the left, with its faith in progress, big government, and cultural change. And that of the right, with its faith in free market economics, civil liberties, and individual freedom. Today, both kinds of liberalism are fading away. We are entering a "post-liberal" era.
So says the "radical orthodox" theologian John Milbank in his recent book with Adrian Pabst, The Politics of Virtue: Post-Liberalism and the Human Future.
The authors are British, so they offer a European perspective, with references to America as well. I haven't read the book yet, but I came across an article in an Australian periodical that lays out part of their thesis, as it applies particularly to religion, The End of Tolerance: On the Decline of Religious Freedom and the Return of Religious Influence – Opinion – ABC Religion & Ethics (Australian Broadcasting Corporation). More on that topic later.
The book, judging from the Amazon "look inside" sounds intriguing, and other thinkers too are discussing "post-liberalism." Certainly, in the United States, the old liberalism of the New Deal has failed to bring in its promised utopia, and the general public has become skeptical of its claims, despite all that the Democratic Party can do. But now Republicans are drawing away from free market capitalism in favor of protectionist economics. And civil liberties are under attack from both sides. The left is wanting to restrict religious liberty, freedom of speech, property rights, and the right to keep and bear arms. The right is pushing back against the freedom of the press, rights of the accused, and "freedom of information." Meanwhile, corporations have taken over everyone's right to privacy.
Milbank argues that the liberalism of the right has given us an unbridled individualism and moral permissiveness that, paradoxically, undermine the conservative institutions of the family and community, resulting in cultural liberalism. Similarly, the liberalism of the left, in its zeal to improve society, undermines the very social institutions–family, church, community–that are necessary for social improvement. Thus, both kinds of liberalism are ending in self-contradiction.
Milbank's solution, as I understand it (not having read the book) is a "conservative socialism." It seems to bear the marks of Catholic social thinking, with its emphasis on subsidarity (the role of mediating institutions) and Christian democratic economics. Milbank, an Anglican rather than a Catholic, believes in a re-emergence of religion in public life.
The word "liberal" derives from the Latin word for "freedom." If the philosophy of John Locke and the American founders is no longer tenable in our post-modern discourse, this is not a good thing. Perhaps a post-liberal society will bring back religion and conservative virtues, as Milbank hopes. Then again, a post-liberal society could also be authoritarian, anti-democratic, and totalitarian. Something like this.
Photo of John Milbank (2014), by Jwh at Wikipedia Luxembourg [CC BY-SA 3.0 lu (http://creativecommons.org/licenses/by-sa/3.0/lu/deed.en)], via Wikimedia Commons