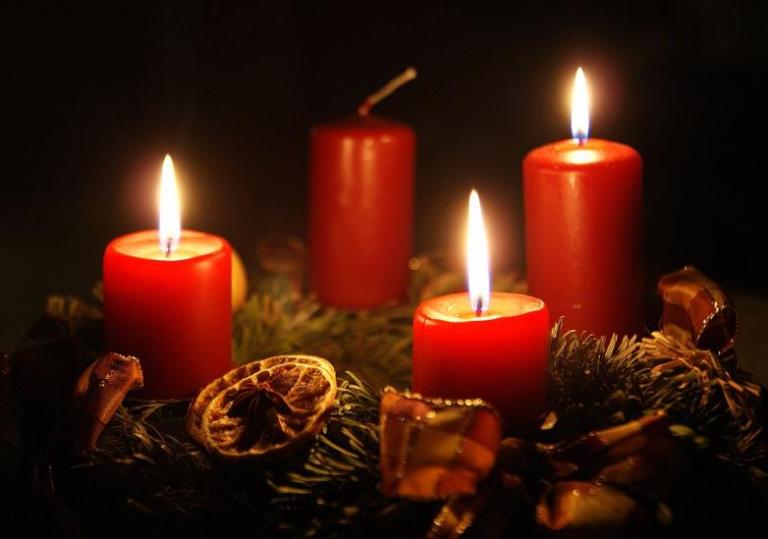 One of the greatest texts for Advent is Isaiah 40. It reminds us that Advent is not just about Christ coming. It is about Christ's coming to save us. This is true of both His first and His second coming. In "Comfort, comfort my people," Isaiah proclaims the Gospel and sets a theme taken up by the music of Advent.
Comfort, comfort my people, says your God.
Speak tenderly to Jerusalem,
and cry to her
that her warfare is ended,
that her iniquity is pardoned,
that she has received from the Lord's hand
double for all her sins. (Isaiah 40:1-2)
Isaiah has communicate God's Word of judgment. Here he communicates God's Word of comfort. "Jerusalem"–God's people–hears that her iniquity, horrible as it is according to Isaiah's denunciations, "is pardoned." Because they have been atoned for. Later it becomes clear that the embodiment of Jerusalem, the Son of David, who assumes the identity of God's people, has taken that judgment into Himself.
The next section of the text (40:3-5) gives us John the Baptist: "A voice cries:
'In the wilderness prepare the way of the Lord'" (40:3).
The next section offers beautiful poetry, but is it comforting?
A voice says, "Cry!"
And I said, "What shall I cry?"
All flesh is grass,
and all its beauty[d] is like the flower of the field.
7 The grass withers, the flower fades
when the breath of the Lord blows on it;
surely the people are grass.
8 The grass withers, the flower fades,
but the word of our God will stand forever. (Isaiah 40:6-8)
The passage of time, the brevity of life, and the contingency of all human achievements are sobering. But to us creatures who pass away so quickly, God gives His eternal Word. And that Word proclaims that the eternal God has worked for us eternal life.
Behold, the Lord God comes with might,
and his arm rules for him;
behold, his reward is with him,
and his recompense before him.
11 He will tend his flock like a shepherd;
he will gather the lambs in his arms;
he will carry them in his bosom,
and gently lead those that are with young. (Isaiah 40:10-11)
The mighty God comes to us. We can behold Him. And He comes with reward and recompense, as Jesus, our Good Shepherd.
I love how the hymn writer Johann Olearius (1611-1684) teases out these Gospel themes in his classic Advent hymn "Comfort, Comfort Ye My People":
1 Comfort, comfort ye My people,
speak ye peace, thus saith our God;
comfort those who sit in darkness,
mourning 'neath their sorrows' load.
Speak ye to Jerusalem
of the peace that waits for them!
Tell her that her sins I cover
and her warfare now is over.

2 Yea, her sins our God will pardon,
blotting out each dark misdeed;
all that well deserved His anger
He no more will see nor heed.
She hath suffered many a day,
now her griefs have passed away;
God will change her pining sadness
into ever-springing gladness.
Listen to this hymn:
And let us not forget what Handel does with Isaiah 40 in Messiah:
Photo by Liesel (Own work) [CC BY-SA 3.0 (https://creativecommons.org/licenses/by-sa/3.0)], via Wikimedia Commons