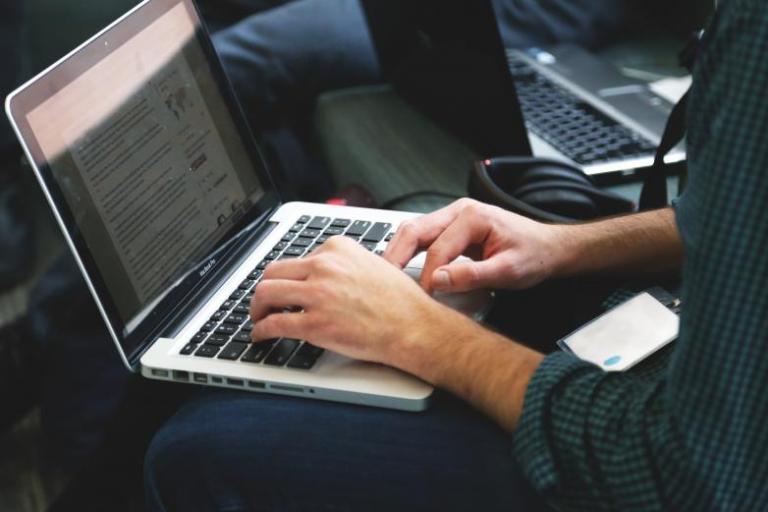 A week or so ago, I noticed that several hundred readers had accessed the Publications tab on this blog. Going there myself, I found that all of the Amazon icons and links I had set up were broken, due to software changes over the years. "All of those Christmas shoppers were disappointed!" I lamented to Patheos. So the folks at Patheos rebuilt the whole page, including not only links and book covers but Amazon's editorial descriptions!
So thanks, Patheos! The list includes 26 titles, including books I co-wrote with others and books I edited.
It doesn't include books for which I was "general editor"–Amazon lists some titles under my name that were part of the "Focal Point" series for Crossway that I headed, but I had little to do with those other than recommending them and working with the authors. This list only includes edited works for which I made significant contributions. Nor does it include books that I wrote an introduction for, or journals that included an article of mine, though you can find these under my name on Amazon. Or books published under different editions and sometimes with different titles.
Still, 26 books is quite a few. I'd wager that no one owns all of them. I don't think my mother has them all! I'm not sure that I have them all!
Looking over all of them made for a good retrospective of my career, something I've been doing a lot of now that I am retired–from teaching and administrating, though I'm still writing.
To mark my newly launched page Publications – Cranach and to give you some background to make sense of the list, I will conduct an interview with myself:
You have written books about a vast range of topics–from landscape painting to country music, postmodernism to 17th century poetry, technology to theology? What's with that? Aren't you supposed to specialize in something?
My first book was a revision of my dissertation, the book on Reformation spirituality and the poetry of George Herbert. My academic specialty became Christianity and literature. From that I branched out just a little to Christianity and the arts. Then Christianity and culture, which can cover just about everything. Then theologies of culture, which led to my writing on vocation. Then explaining theology to culture and vice versa. So for all of the variety in my writing, it actually does hang together, sort of, under the rubric of Christianity and culture.
Which is your favorite?
Probably Spirituality of the Cross. It seems to have had the most profound impact on readers, including leading some of them to Christianity. My books on vocation have also been helpful to people and were fun to write, especially Family Vocation written with my daughter. I have a special place in my affections for Reformation Spirituality: The Religion of George Herbert. That set up my academic calling as a teacher of literature. The research that went into that book, during graduate school, eventually led me to Lutheranism.
Which books have been the top sellers?
Spirituality of the Cross, Postmodern Times, and God at Work.
Which are your most important books?
Well, Spirituality of the Cross has had some eternal consequences, so I've heard.
Modern Fascism is extremely important in explaining a deadly ideology that is coming back but that few people understand. National Socialism and Fascism are not conservative movements at all. They are best understood as attempts to liquidate the "Jewish" element in Western culture, by which they mean the influence of the Bible!
I also had the opportunity to introduce different topics that would eventually attract a lot of attention. My
Postmodern Times
was among the first books to offer a Christian critique of that mindset. (And it still holds up, though it needs an update. Someone asked me how I predicted the rise of "terrorism" as the form that postmodern war would take. I had forgotten that I said that back in 1994.) The book I wrote with Chris Stamper,
Christianity in a .Com World
was one of the first Christian treatments of the new technological culture that was emerging.
And my books on vocation–God at Work, Family Vocation, and Working for Your Neighbor— have helped to bring back an extremely important Christian teaching, one that now is receiving much more attention from writers, think tanks, pastors, and laypeople.
What's Sword of Rob Roy? A novel? A children's book?
It's a primer! I was asked by a publisher putting together a reading curriculum to contribute one of the books. My book had to teach short vowels, R's, B's, the diphthong "oy," and I forget what else. There was also a word list from earlier books that I was supposed to include as a review. I think "sword" was one of them.
Remembering the boring primers of my childhood–"See the dog run. Oh, oh!"–I resolved to try to make the story as exciting as possible. And thinking of the oft-ignored interests of little boys, I worked in as much violence as I could. I went back in history and told the story of Rob Roy, whose name had the requisite letters.
Writing with so many restrictions was actually very challenging and fulfilling, as with a poet working with an ultra-strict form such as the sonnet or haiku.
Some of these titles are kind of obscure.
When you first get started in the writing game, you struggle to find a publisher, collecting rejection slips and coming close to giving up. But once you get published, it gets progressively easier. To the point that eventually, publishers ask you to write a book for them.
Some of these books, such as Why God Gave Us a Book and A Place to Stand, are projects that I was asked to write for a series. Honky Tonk Gospel grew out of an article I wrote for World Magazine that Baker Books asked me to expand into a book. (Which I did by collaborating with a colleague who knows more about the subject than anyone I know, Tom Wilmeth.)
You have the Concordia on your publications page. Are you saying you wrote the Book of Concord?
No! Concordia Publishing House, realizing that despite its name it didn't publish the Concordia, resolved to put out a contemporary-language version of the classic Concordia Triglotta, which gives the Lutheran confessions in the original Latin, the original German, and old-fashioned English.
I was assigned Luther's Smalcald Articles and Melanchthon's Treatise on the Power and Primacy of the Pope. I studied the Latin and the German to the best of my ability, and then worked on the English–shortening the sentences, updating the language, and clarifying the obscurities. I also tried to convey something of the style of these two great theologians–Luther's passionate personal voice and Melanchthon's intellectualism.
Enough for now.
Yes. I had better not get into the habit of talking to myself.
Photo from Pexels.com, CC0, Creative Commons