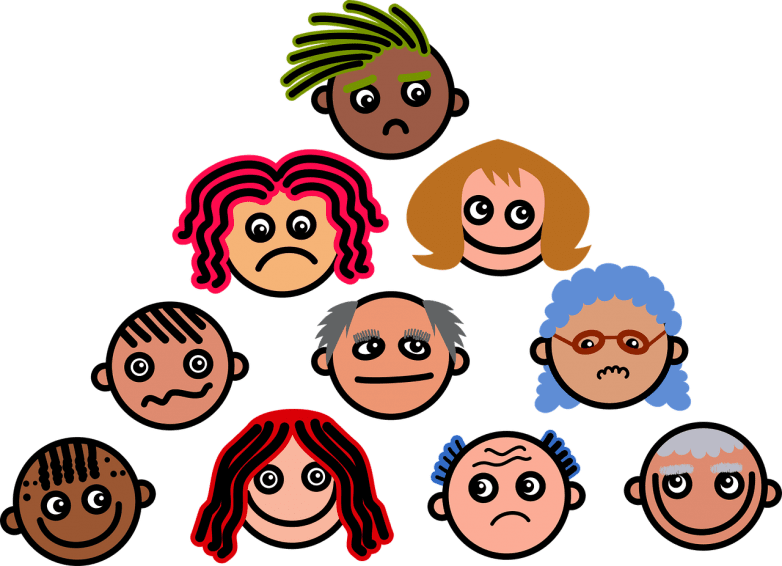 Large families have come back.  Not because couples are having more children.  But because the prevalence of divorce and remarriage has created "blended" families, which often extends the nuclear family considerably.  The family size of Americans with grown children and stepchildren has shot up 66%.
Ben Steverman, in Divorce Is Making American Families 66% Bigger – Bloomberg, reports that nearly 30% of people over 50 have been married more than once.  One-third (33%) of couples over 55 with adult children have a stepchild.  Conversely, one-third of households headed by people under 55 have at least one stepparent.
You can read the original paper, Stepfamily Structure and Transfers between Generations in U.S.
This means about a third of American families have some combination of "her" and "his" and "our" children, who, in turn, may have four people in the "parent" slot–mom and her new husband, and dad and his new wife–plus multiple grandparents, siblings and step-siblings from various households, and a complex network of uncles and aunts and cousins.
When families get together for Christmas dinner, it becomes a big event, requiring lots of tables and folding chairs, though also setting up more occasions for conflicts and hurt feelings.
But "blended families" are nothing new.  Through much of human history, they were caused not by divorce and remarriage but by death and remarriage.  In the not-too-distant past, many women died in child-birth and both men and women died early from untreatable diseases.  Young widows and young widowers typically remarried, blending their families.
After all, as we blogged about, some think Jesus was brought up in a blended family.
In those cases, there were still only two parental figures, rather than four.  Often the new parent who stepped into the child's life did so seamlessly.  Then again, sometimes the relationships did not work so well.  Consider the figure of the "wicked stepmother" in fairy tales.
I wonder, though, if these bigger families might play a role in bringing back extended family relationships, even though, ironically, they began in the breaking of the foundational family relationship.
I daresay many of you readers have experience with "blended" families.  Does everyone get together for Christmas, or is everyone pulled in different directions so that getting together is impossible?  Are there lines drawn between who belongs to whom?  Have any of you made your "blended" families into one big happy family?
Illustration by Prawny via Pixabay, CC0, Creative Commons