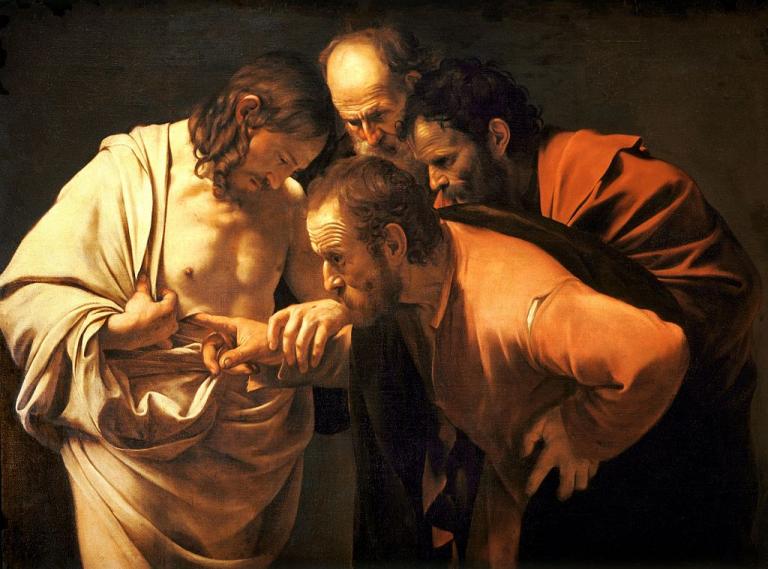 The true sign of the Resurrection is not the Empty Tomb, as we often say.  Rather, it is the Risen Christ.
That's the point our pastor, Rev. Ned Moerbe, made in his sermon yesterday, on the Second Sunday of Easter.
In the gospels, the empty tomb made people afraid or confused.  Did the gardener take Jesus' body away?  Did his disciples steal His body?  What has happened?
But then the women, the disciples, and others saw Jesus.  The man who was brutally killed came back to them, physically, in the flesh, saying, "Peace be with you" (John 20:19).
The Apostolic testimony is, we saw the risen Christ!  We talked with Him!  We ate with Him!  We put our hands in His wounds!