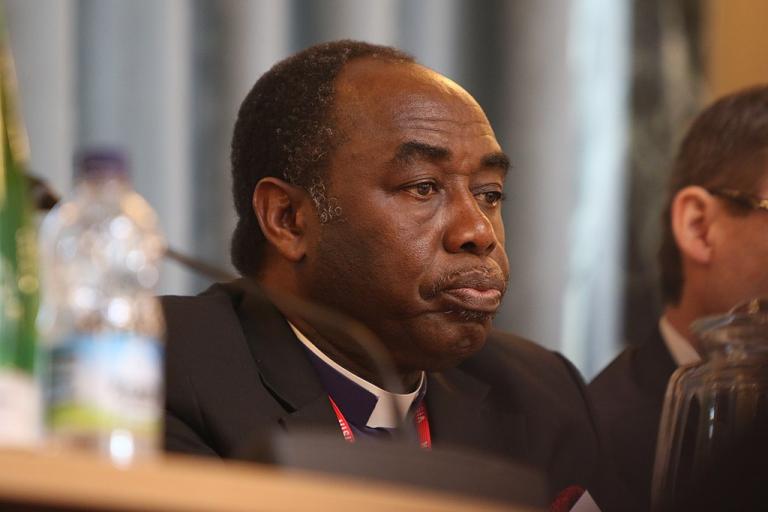 Archbishops often live in palaces.  Anglican archbishops, especially those at the very top of the hierarchy, tend to enjoy acclaim, luxuries, and all the perks of a high social status.
Archbishop Benjamin Kwashi of Jos, Nigeria, is the new head of the conservative Global Anglican Future Conference, which has been battling the apostasy of mainline Anglicanism.  As such, according to Gerald McDermott, "He may well be the most powerful Anglican leader in the world."
Here is what has been happening to Archbishop Kwashi:
This was the third time that Muslims have attacked Jos Archbishop Benjamin Kwashi.

The first time they stole his cattle.  The second time they came to kill him.  He was gone and so they savaged his wife, assaulting her womanhood, and left her half-dead.

Last night all of his cattle were stolen by (Muslim) Fulani tribesmen, and when his dear neighbor Ayuba heard and shined a light on the rustlers, he was shot dead.
See also
this
on the Muslim attacks on Christians in Nigeria, in which last month some 200 Christians were killed.
Photo of Archbishop Benjamin Kwashi by Foreign and Commonwealth Office (Freedom of religion or belief) [CC BY 2.0 (https://creativecommons.org/licenses/by/2.0) or OGL (http://www.nationalarchives.gov.uk/doc/open-government-licence/version/1/)], via Wikimedia Commons