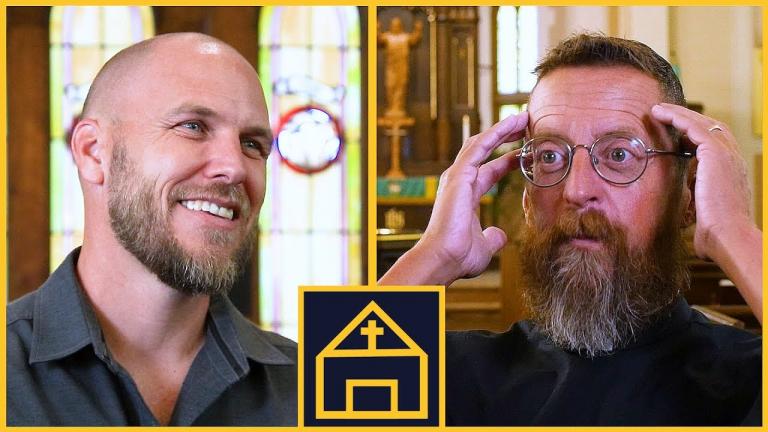 We blogged about Matt Whitman of the Ten Minute Bible Hour visiting a Lutheran church, St. Paul in Hamel, Illinois. He liked it so much that he did a second video in which he and Pastor Will Weedon discuss Lutheran theology.
The first video, which you can see here, is entitled "An Outsider Visits a Lutheran Church." The sequel is entitled "An Outsider Talks to a Lutheran Theologian (What Do Lutherans Believe?)." And at the YouTube site, Matt says that yet another video of this discussion will be coming. UPDATE: It's out already, as commenter Ezekiel alerted us to. I'll post that one too, below.
Also, you have got to read the comments at the YouTube site (over 600 so far) which show a wide range of viewers–evangelicals, Calvinists, Pentecostalists, Anglicans, Catholics, Orthodox, non-believers, and Lutherans glad to be noticed finally– responding positively to what Pastor Weedon is saying.
Pastor Weedon is giving us a model of how to share and explain our faith, doing so in such an engaging, winsome way, even as he holds nothing back (for example, in explaining things often incomprehensible to the rest of American Christianity, such as the LCMS understanding of Altar and Pulpit fellowship). And I'm impressed by Matt's good questions, open mind, and receptivity to what Pastor Weedon is telling him.
HT: Paul