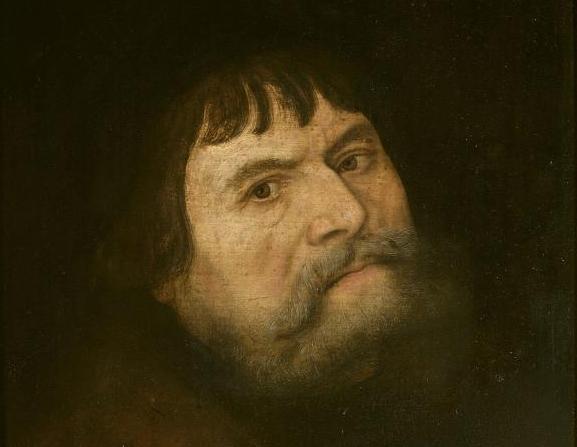 I came across a marvelous documentary about the patron of this blog, Lucas Cranach, along with his son Lucas Cranach the Younger, and the innovative workshop that allowed them to mass produce their art. The film is an English version of a German production–made by the German public broadcasting company Deutsche Welle (DW)–and its quality is first-rate.
It shows the Cranachs' works, their historical context in Wittenberg, the churches whose altarpieces they painted, and what contemporary technology reveals about their composition. The documentary also focuses on Cranach's relationship with Luther and how he became the painter of the Reformation, depicting ordinary people and individual parishioners in a direct, personal relationship with Jesus Christ by means of the Word, the Sacraments, and the Cross.
Lucas Cranach is a very big deal in the art world, more so than in the past. One of the experts praises him as being "more modern" than the other Renaissance painters. For one thing, his portraits are highly realistic and full of life, as opposed to the idealism of the Italians. And now his son, Lucas Cranach the Younger, is also getting attention as a great artist in his own right. The documentary shows why.
Here is the blurb from DW Documentary:
The history of renaissance art features lavish artworks with religious motifs. Lucas Cranach the Elder and his son, Lucas Cranach the Younger, were two of the most successful artists of the era.

The 16th century court painters immortalized Martin Luther and the Reformation in their work. In their workshop, they developed a rapid painting style and standardized procedures to produce portraits and religious images as if on an assembly line.

Visit the places where the famous family of painters lived and worked, and discover the beauty of the Cranachs' painting techniques.
The video lasts 42 minutes, but I think you'll be glad you took the time to watch it. Here it is:
Illustration: Self-Portrait (1531), Lucas Cranach the Elder / Public domain via Wikimedia Commons
HT: Paul McCain