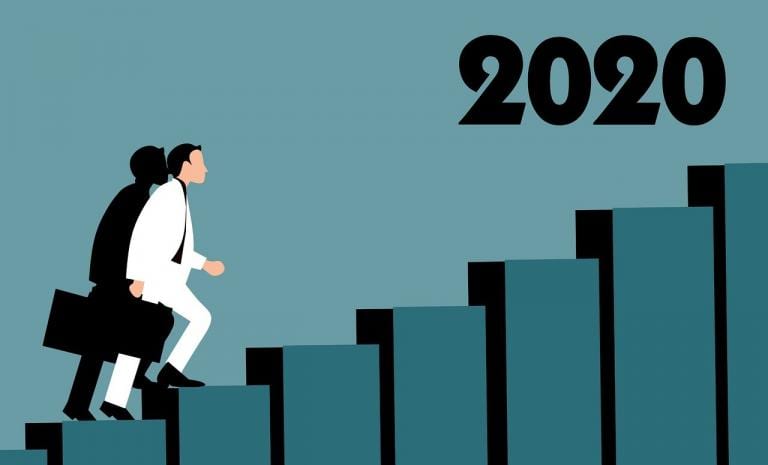 It is the custom at this blog just before New Year's Eve to look back on the year that is about to pass away. We do that by reflecting on the top stories of the year.
Instead of waiting for the Associated Press to release its poll of journalists about the top 10 news stories of the year, I will release my own list, in no particular order:
COVID-19 (the pandemic, the deaths, the medical debates, the vaccines, the controversies)
The COVID-19 lockdowns (shutting down businesses, workplaces, even churches, making everyone stay home)
COVID-19 social distancing (wear masks, stay 6 feet away, no gatherings beyond a handful, don't touch anyone)
COVID-19 controversies (Is government at every level helping or hurting? What and who to believe? Resistance.)
Donald Trump (his impeachment, tweets, negative press, lame-duck vetoes, & persistent popularity)
The Election (Democrats pick Biden over Progressive rivals; voting controversies; Biden elected, which Trump denies)
Police Shootings spark Black Lives Matter Protests (nation turns sympathetic to racial problems)
Protesters loot, burn, take over cities, and defund the police (led by white leftists who squander the good-will)
Purging American history (woke activists destroy monuments, cancel notable Americans, insist national values are lies)
What happened? (Was the election stolen? Is COVID-19 dangerous? What is fake news and what is real? Not only can Americans no longer agree on ideas, they can no longer agree on facts.)
For what it's worth, here are the top "Religion Stories of the Year" according to the Religion News Association (my paraphrases):
1) COVID-19 forces churches to go online, cancels funerals, and disrupts congregations.

2) Faith-based institutions join Black Lives Matter protests of police shootings and face up to their own "racially fraught legacies."

3) Joe Biden is elected as our second Catholic president, but even though he is an active church goer, conservative Catholics decry his support for abortion.

4) Amy Coney Barrett, a devout charismatic Catholic, joins the Supreme Court, solidifying a conservative majority.

5) President Trump holds up a Bible outside St. John's Episcopal Church near the White House, having had protesters cleared from the area for his photo-op.

6) White evangelicals overall persist in their support of President Trump, despite some dissent.

7) China puts Muslim Uighurs into detention camps.

8) The Vatican investigates former-cardinal and sex-offender Theodore McCarrick, along with his many enablers. The reputation of the recently canonized St. Pope John Paul II, who made McCarrick cardinal, has taken a hit.

9) COVID-19 restrictions on worship brings protests and legal challenges. The Supreme Court rules in favor of churches.

10) The president of Liberty University, Jerry Falwell Jr., loses his job because of a sex scandal. Other prominent evangelicals also face accusations of sexual misconduct completely contrary to the beliefs they profess to hold.
What is missing from these lists? What other events and developments would you add in a list of 2020's top stories?
If you find this retrospective depressing, read the 2020 edition of Dave Barry's Year in Review. I wondered how he possibly find the humor in this annus horribilis, but he does, in one of his funniest efforts.
Image by mohamed Hassan from Pixabay