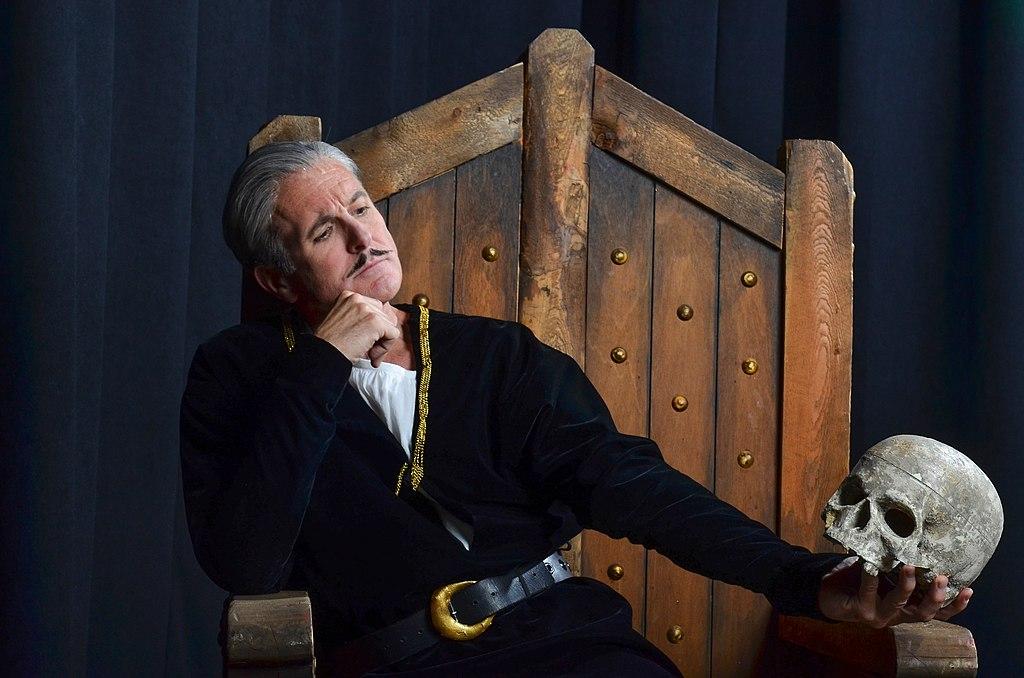 For the fourth year in a row, Finland is ranked as the happiest country in the world. So why do Finns and other Scandinavians rate so happy when they are also notoriously gloomy?
According to the World Happiness Report, an ambitious yearly study, in the plague year of 2020, here are the world's 20 happiest countries:
Finland
Iceland
Denmark
Switzerland
Netherlands
Sweden
Germany
Norway
New Zealand
Austria
Israel
Australia
Ireland
United States
Canada
Czech Republic
Belgium
United Kingdom
Taiwan
France
The list is interesting for lots of reasons. (Such as why is Israel happier than the United States, despite having to live with the constant threat of terrorism, rocket attacks, and the opprobrium of much of the world?)
But the biggest puzzle is why five of the top eight spots are occupied by Scandinavian countries? That violates all stereotypes. What about the "melancholy Dane"? What about all of those jokes about the morose Norwegians of Minnesota? As for Finland, I heard a joke about its famously introverted and reserved people and COVID, something about their reaction to the two-meter social distancing rule. After COVID goes away, the Finns will be glad they won't have to stand so close.
A Finnish immigrant to the United States, Jukka Savolainen–who says that he moved to America in part because he likes to see people smile–has written an article that explains it all entitled The Grim Secret of Nordic Happiness.
Nobody is more skeptical than the Finns about the notion that we are the world's happiest people. To be fair, this is hardly the only global ranking we've topped recently. We are totally fine with our reputation of having the best educational system (not true), lowest levels of corruption (probably), most sustainable economy (meh), and so forth. But happiest country? Give us a break.
He quotes approvingly a visitor's description of Helsinki's glum pedestrians: "This is not a state of national mourning in Finland, these are Finns in their natural state; brooding and private; grimly in touch with no one but themselves; the shyest people on earth. Depressed and proud of it."
So why do they rank as the happiest people in the world? Savolainen points out that the research behind the World Happiness Report asks respondents to rate their lives on a scale of one to ten, with ten representing "the best possible life for you," and one representing the worst. That is to say, the scale measures what people think is possible for themselves. The Scandinavian countries are indeed prosperous and safe, with a welfare state that takes care of them. But the key, says Savolainen, is their low expectations. They don't expect much, so they are highly satisfied, and, thus, very "happy."
Savolainen makes this observation, which makes this all of interest to this blog: "Consistent with their Lutheran heritage, the Nordic countries are united in their embrace of curbed aspirations for the best possible life."
So Lutheranism is what makes Scandinavians both gloomy and satisfied? I wonder about that. True, Lutherans know themselves to be sinners. They will be skeptical about any kind of earthly utopia. They reject any "theology of glory" in favor of the "theology of the cross."
Then again, Lutherans believe they have been saved despite their sins by the grace of God, who justifies them freely by the sacrifice of Christ. That takes the pressure off. Lutherans also believe in vocation, that God is present and active in ordinary human work and relationships. That gives meaning to ordinary life.
Scandinavians today have a Lutheran "heritage," but the Lutheran faith has faded considerably, with some notable exceptions. Perhaps what remains is Lutheranism without faith, the devastations of the Law without the joy of the Gospel, the depressing parts with only a dim–but real–memory of the happy parts. (But read this about confessional, evangelical Lutheranism in Finland.)
And yet, there may be wisdom even in this secular version of Lutheranism. Another word for satisfaction even in the face of low expectations is contentment. The Word of God–another Lutheran emphasis–has much to say about this:
I have learned in whatever situation I am to be content. I know how to be brought low, and I know how to abound. In any and every circumstance, I have learned the secret of facing plenty and hunger, abundance and need. (Philippians 4:11-12)

Godliness with contentment is great gain, for we brought nothing into the world, and we cannot take anything out of the world. But if we have food and clothing, with these we will be content. (1 Timothy 6:6-8)
The Scandinavians have food and clothing and much more. Why shouldn't they be content?
We Americans, by contrast, tend to want more than we have and be ambitious for ever-greater success, only to be miserable when we do not attain it. We are restless, changeable, and dissatisfied. Though we are still optimistic that a better life is just ahead. This aspect of our national character is part of our strength and dynamism. But it is also why we come in on the World Happiness Report at #14.
Photo: Hamlet [the Melancholy Dane] by Nawe97, CC BY-SA 4.0 <https://creativecommons.org/licenses/by-sa/4.0>, via Wikimedia Commons. With the following caption: Sam Gregory, left, will portray the Ghost of John Barrymore and Alex Esola will portray Andy in the Colorado Shakespeare Festival's I Hate Hamlet play this summer at the University of Colorado Boulder. (Photo by Casey A. Cass/University of Colorado) .