I drove into Philadelphia yesterday (Monday) on assignment for the National Catholic Register, so I got an early taste of some of the World Meeting of Families. I spent much of my time trucking around to museums and exhibits for a feature story I'm writing, so most of my cell phones pics are of old things, and I don't mean the patriarchal hierarchy of our outdated misogynist Church. (If I have to point out that's a joke, you're reading the wrong guy.)
Here's a quick rundown of some Neat Things I Saw. (Click to enlarge.)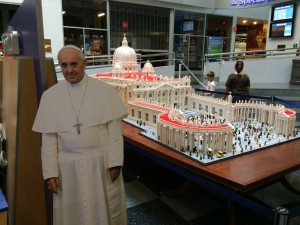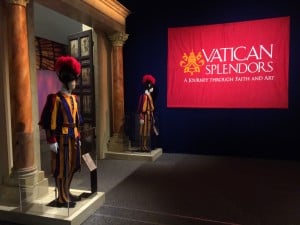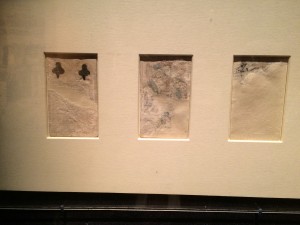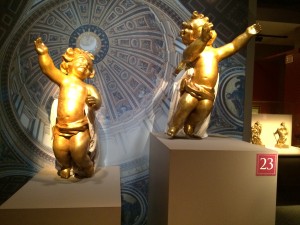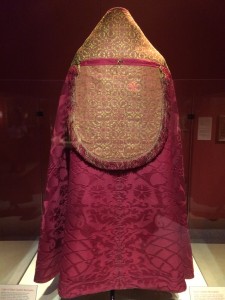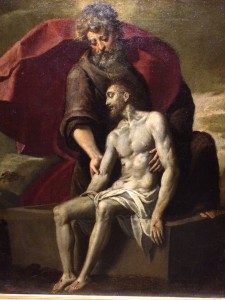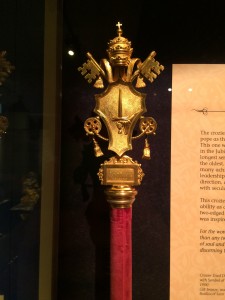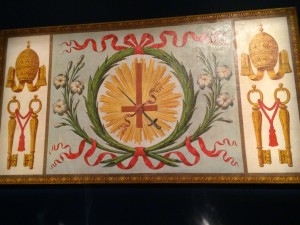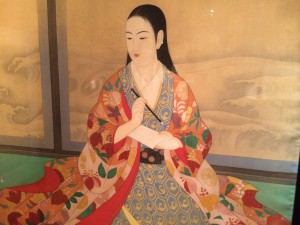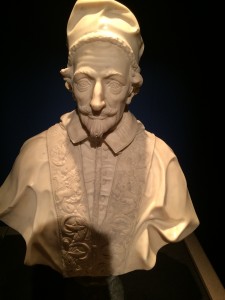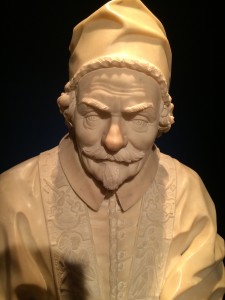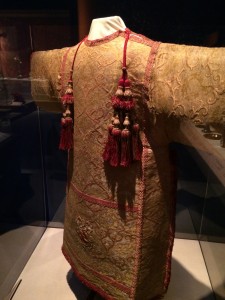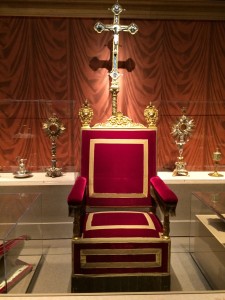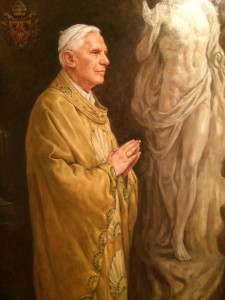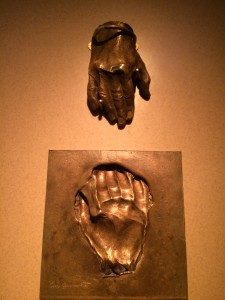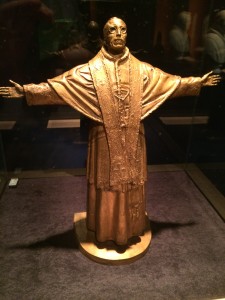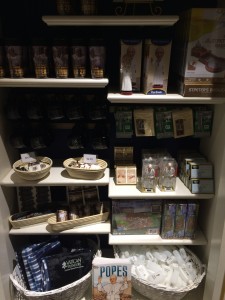 After the exhibit I sent to the convention center to pick up my credentials. Pilgrims were already gathering with joyful songs.
I had lunch at a dazzling preview of the Museum of the Bible, which is accompanied by an excellent exhibit that I talk about my Register piece. I can't show you any pictures of the exhibit for legal reasons, so here are Lisa Hendey, Pat Gohn, and me at lunch: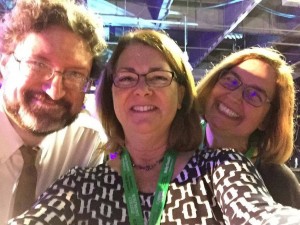 That was about it for day 0. There was no programming, so it was mostly just getting the lay of the land.
Philly is plastered with banners featuring Pope Francis's face and quotes. The windows downtown are soon to be painted by the exploding heads of atheists who don't quite grasp the actual meaning of the establishment clause. The despicable Freedom From Religion Foundation has already made a stink, and been ignored like the bag lady yelling at traffic that they are.
People full of joy and love are flooding into a city that bills itself as the City of Brotherly Love, but which is nothing of the sort. I know: I live in its shadow. It's a wonderful city beset with violence and poverty. We the faithful are the solution, not the problem.