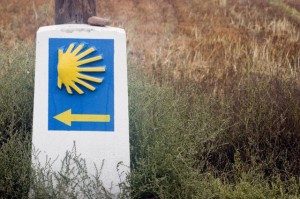 I could not accept retirement with grace.
Perhaps it was because retirement was not something I sought. Quite the opposite. After eighteen years as a lawyer, I'd been teaching high school English for six, loved it better than pistachio ice cream, hoped to continue for fifteen more years.
Perhaps it was because I spent a lifetime seeking education. I'd earned three graduate degrees—in law, teaching, and writing—to be the best I could in my careers.
Perhaps it was because my résumé had always worked magic. Spiffy schools, top grades, and strong endorsements had yielded a series of jobs, each one better than the one before, all landed easily.
Perhaps it was because I'd always been a workaholic. Late nights, weekends, holidays, I was there at the grindstone. Yep, you could always count on me.
Yet there I was jobless at age fifty, brought down by four high school juniors. They turned in identical essays for a final paper not assigned as group work; even their typos were the same. When I reported the incident to the dean, he ordered me to overlook the cheating. I surmised the parents were donors and resigned instead.
That was seven years ago, and I haven't found steady work since.
It's not that I haven't looked. I applied for countless jobs: eighth grade language arts teacher, high school debate coach, twelfth grade creative writing teacher, college instructor of expository writing, law school professor of legal research and writing, volunteer writing tutor, assistant to a nun who ran a nonprofit and sought someone experienced in teaching, writing, and law.
I wrote cover letters from the heart, tailored every application. Still, most went unacknowledged, despite my follow-ups. The rest elicited rejections addressed to "Applicant." They secured not a single interview.
The only work I found was teaching college writing as an adjunct—and, believe me, I was grateful. But this was intermittent, temp work, doled out on a moment's notice, carried on in isolation, lasting just ten weeks per stint, without a chance of advancement, cancellable at the college's will.
What had happened to me? I'd once been treated like a crystal goblet, now like a paper cup.
The situation resulted in depression, ceaseless lamentation, and self-recrimination: Why doesn't anybody want me? Was my past success a fluke? How can I be so worthless that hard work can't bring me up to snuff? I should have ignored that cheating. I was such an idiot. If something happens to my marriage, how will I earn enough to live?
My reaction to joblessness, I learned, was not uncommon. Psychologists have long associated unemployment with depression, poor self-esteem, and anxiety. A recent Gallop-Healthways survey found that under- and unemployed Americans are more than twice as likely to report they're being treated for depression than those with full-time jobs.
Treatment, though, wasn't what I wanted. What I wanted was a job. Why was that impossible?
A friend surmised the problem was my age. She knew the nun I had applied to and asked her which applicant she'd hired. The response: a recent college graduate, a twenty-three-old. A young woman my former students' age.
That age was my undoing seemed ridiculous. I might live thirty more years. I'm also a whiz on my iPad, and in yoga I can stand on my head.
What's more, I know young adults. Believe me, I love them dearly. But they skip classes over broken fingernails. They can't write a sentence worth beans. They're known to be shameless job-hoppers, switching posts every three years. Why would employers choose them when they could have someone resilient, experienced, and steadfast—in other words, me?
Still, my friend's hypothesis had merit. The United States Equal Employment Opportunity Commission reported that in 2013 almost thirty percent of cases claimed age discrimination. And according to a recent Boston Globe piece, almost half of all Americans who are jobless for more than a year are age forty-five or older and unlikely to ever be hired. A sixtyish former executive who'd spent five years pounding the pavement described the challenge he'd experienced: interviewers were twenty years his junior and not eager to "hire their dad."
I was doomed, no doubt about it, so I resolved to walk The Way of Saint James.
The Way of Saint James—El Camino de Santiago—is a pilgrimage to Santiago de Compostela, Spain, where, according to tradition, the apostle James the Greater is buried. Ever since the Middle Ages, pilgrims have journeyed to his tomb on a variety of routes.
The most travelled is 500 miles long and starts five miles from the Spanish border in the Pyrenean foothills of France, but some pilgrims walk from farther points—Paris, Rome, Munich—others from spots nearer Santiago—Burgos, León, Samos. Last September, I joined them with my husband, trekking 200 miles in twelve days.
Walking The Way is like having group therapy. All along the trail, pilgrims encounter each other, hike together for a distance, converse about their lives.
The first thing pilgrims always asked me was why I was making the journey. When I confessed that I was unemployed, they listened, shook their heads and nodded, then told me reasons of their own: One said her boyfriend had betrayed her. Another disclosed his wife had died. Another revealed she had cancer. Several, like me, said they couldn't find jobs.
Many of us were hoping the Camino would ease us through transition or help us recover from loss. Every day we were happy to discover empathetic souls who liked to walk and talk.
To be continued tomorrow. In the meantime, you can read Jan Vallone's previous posts about The Way of Saint James here, here, here, and here.
Jan Vallone is the author of the memoir Pieces of Someday: One Woman's Search for Meaning in Lawyering Family, Italy, Church, and a Tiny Jewish High School,which won the Reader Views Reviewers' Choice Award. Her stories have appeared in many publications. She lives and teaches writing in Seattle.