Proverbs 17:6 reads, "Children's children are a crown to the aged." In other words, for many, grandchildren are one of the great blessings of old age.
There are other benefits to living a long life, but spending quality time with a grandchild has to be right up there at the top of the list.
The first Sunday following Labor Day has been officially designated as Grandparents' Day. It's an occasion to be reminded that grandfathers and grandmothers are important people in our society. Not only in the past did they contribute to what this nation has become; they still have a great deal to give.
Most churches don't pay all that much attention to Grandparents' Day. It's certainly not on par with Mother's Day or Father's Day. The simple reason may be that already there are just too many days for us to keep track of. But that doesn't mean that grandparents are unimportant. In fact, in these precarious times, my contention is that Christian grandparents still have great influence. Rather than listing numerous reasons for such a comment, let me focus on just one.
An advantage of growing older is that in retirement you have more freedom in terms of how you spend your time. That statement had to be worded carefully so that older folk don't react. I know that most grandparents keep busy.
The other day, a friend in her 80s told me she still starts her day writing a list of all she needs to get done, and when her busy day comes to a close, it's like the list is only half crossed-out.
So in reading what I'm about to suggest, don't receive it as coming from someone who assumes senior citizens have nothing to do all day but read a book or watch television. I know better.
With all the changes that have come in our technological world, I would suggest that the new generation is not as proficient in terms of praying as are their elders. Maybe this is the way it's always been in terms of the generations. Old age makes people more reflective and more prone to praying.
One way or the other, I believe Millennials and Generation-Xers desperately need the prayers of those of us who are their grandparents, and that need is only going to grow in the days to come.
For example, my guess is that today's Christian grandparents talk about "the end times" more than their grandchildren do.  They are more prone to hear news about the rising oceans and associate what's happening with the words of Jesus about nations being "in anguish and perplexity at the roaring and tossing of the sea" (Luke 21:25). That's in contrast to our grandchildren's conversations, which will be more about climate change than biblical prophecy.
The same would be true internationally regarding the figure of the antichrist. Older people heard far more sermons about the rise to power of such a figure than have their grandchildren. Therefore, Christians in their 70s, 80s and 90s are more sensitized to the biblical warnings about this future evil dictator than are their grandsons and granddaughters. So, the older generation is more likely to assume the prayer burden for the generation or generations that will follow them, who are the ones most likely to have to live through such times. At least one would hope that is true, that grandparents will assume the prayer burden.
Unfortunately, sometimes what's important in life gets replaced by secondary matters. This just happens.
My contention is that most Christian grandparents would say that their children and grandchildren are incredibly important to them. The majority would also feel that 50 years from now, the world of their children and grandchildren will be more problematic than what we now know. Apart from a major religious revival, the trend is more toward the dark side.
So, how will your precious loved ones fare during the future? And what if that future turns out to be what the Bible calls the end times? And those end times include your precious grandchildren having to make extremely difficult faith decisions in their struggle to survive?
All this is to underscore that in these present times, Christian grandparenting should certainly involve praying ahead for your precious grandchildren.
You see, 50 years from now, the grandparents of this generation—for the most part—will be gone, but I believe their prayers will live on!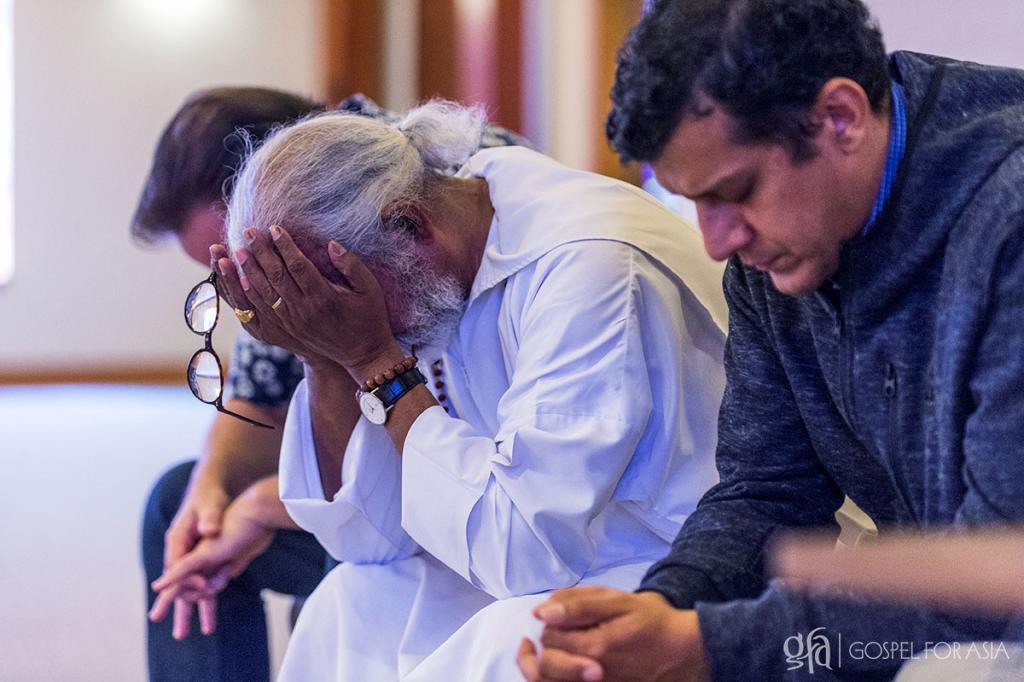 Have you learned yet to pray ahead for those you love? To pray not just regarding the problems of today and this week or month or year, but to also pile up prayers regarding the longer future? Prayers don't just live for a day or a week. Too many times I have seen the prayers of godly grandmothers and grandfathers affecting the present lives of their offspring not to believe in the efficacy of such intercession.
So during this Grandparents' Day 2017 and beyond I encourage you to think about the effects of your prayers on those you love in 2027, 2037 and even further into the future.
Do you tell your children and your grandchildren that you are praying for them? Do you say it not just once but numerous times? Do you also let them know that you are regularly praying ahead for them? That long after you are gone, your parent and grandparent prayers will live on, because God is not bound by time. Especially your grandchildren need to know this. It's another way of saying, "I love you very much!"
"Praying ahead" may be a discipline totally new to you.
It may also take you a while to get comfortable doing. So don't expect to master the method in just a day or two.
With practice, however, before long you should find yourself getting quite good at it. And in time you might even begin to feel free from some of the time restraints of old age. Not bound as usual by this present day, you are able to converse with God more on His eternal schedule. How great is that?
And it's all for the sake of those you love with all your heart—"the crown to the aged."
Happy Grandparents' Day from Gospel for Asia!
=====
Click here, to read more blogs on Patheos from Gospel for Asia.
Go here to know more about Gospel for Asia: GFA.net | GFA Wiki | GFA Flickr