What was on your mind when you were 6 years old? Maybe your thoughts were taken up by bicycles, stuffed animals and your next snack.
That was not the case for young Pria, a little girl from a poor family in Asia. Her perky pigtails held no big hair bows, and special treats were few and far between. But something more important was missing: a hopeful future.
An Unpromising Beginning
Since the first moment of her existence, Pria's life could have taken many tragic turns.
When her mother, Gala, discovered she was pregnant with Pria, her partner refused to take responsibility for their child and abandoned Gala. Unmarried and now an expectant mother, Gala was crushed by this betrayal.
Despite her abandonment and the looming possibility of abortion, Gala saved her baby. But as her pregnancy progressed, Gala sunk into a depression that slowly clutched hold of her reasoning. Eventually, her depression gave way to mental illness.
Gala's grandparents stepped in to care for the child, helping any way they could. But as time passed, old age began taking its toll. And as Pria grew older, more needs arose: clothing to cover the pretty child, who was growing taller every day; greater quantities of nutritious food for her increasing appetite; education to train the curious mind developing within her. How could her aged grandparents and mentally ill mother meet all these needs?
Beyond the Walls of Poverty
The answer came from within a building in their community: a Gospel for Asia-supported Bridge of Hope center. Pria and more than 100 other poor children in her area were enrolled in the center, and their futures started changing.
Because of the Bridge of Hope center, 6-year-old Pria had the chance to learn things like math, science, art, the history of her country, respect and good social skills. She thrived in the loving environment, and soon reading, drawing and singing became her favorite activities.
Now a lovely ninth grader, Pria is on her way to an adulthood filled with promise and opportunity. She is being equipped with knowledge and positive values, and the love she has received from her Bridge of Hope teachers is ready to flow into others.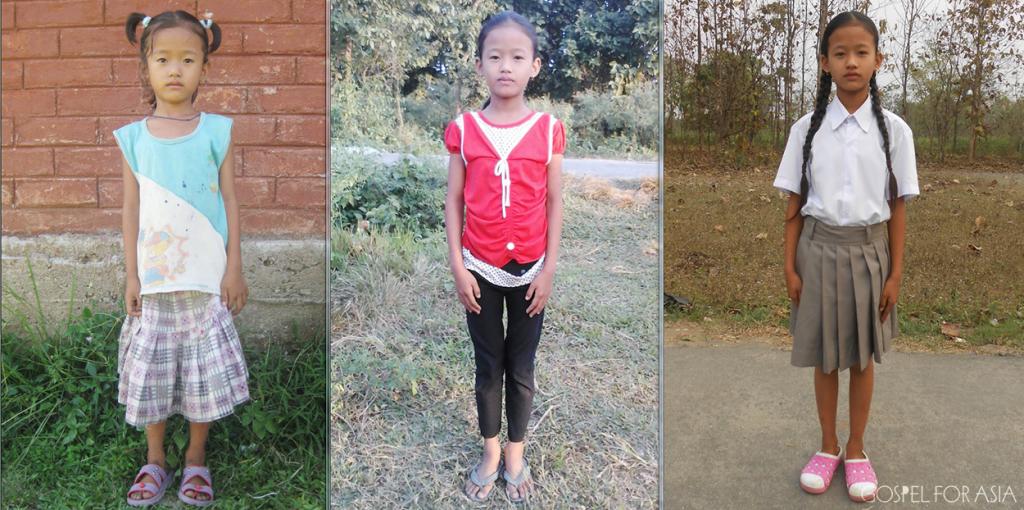 It Could Have Been A Very Different Outcome
But Pria's story could have taken a completely different turn. Instead of finding love and care through Bridge of Hope, Pria could have grown up malnourished and illiterate, only able to do manual labor to earn an income. She could have become one of the 10.3 million children between the ages of 5 and 14 who are engaged in child labor in South Asia. Or she could have fallen prey to traffickers who look for women and children who could disappear without anyone noticing or insisting on an investigation.
It is by God's mercy and the love shown by His children that Pria's story did not follow any of those paths. Through the help of Gospel for Asia's friends around the world, Pria and 82,000 other Bridge of Hope children are receiving the school supplies, clothing and tutoring they need to attend local schools—something typically far beyond the ability of their parents to provide. With the daily meal provided at the Bridge of Hope center, they are guaranteed at least one nutritious meal a day. Medication and vitamins are being given to them to help them grow strong and healthy. And these students are not as vulnerable—their Bridge of Hope teachers care about their well being and lovingly watch over them.
God Sees Each Child
Because God sees and loves each and every child in the world, we rejoice in the opportunity we have to be part of extending that love to the children of Asia. By meeting practical needs in partnership with the Body of Christ around the globe, we can help empower boys and girls to be more valuable citizens in their nations, wiser parents for their future families and happier children in their youth. Together, we can give these children a future beyond the walls of poverty.
=====
Click here, to read more blogs on Patheos from Gospel for Asia.
Go here to know more about Gospel for Asia: GFA.net | GFA Wiki | GFA Flickr