It's 4:30 in the morning.
The sun has not yet crested the horizon.
A young seminary student rises from bed and heads to the kitchen.
Today's agenda? Cook and distribute thousands of meals to people in need of food.
Monday, October 16, was World Food Day, and across the globe, individuals and organizations reached out in compassion to their communities. Gospel for Asia-supported workers and Bible college students cooked and distributed meals to more than 2,500 people throughout Asia.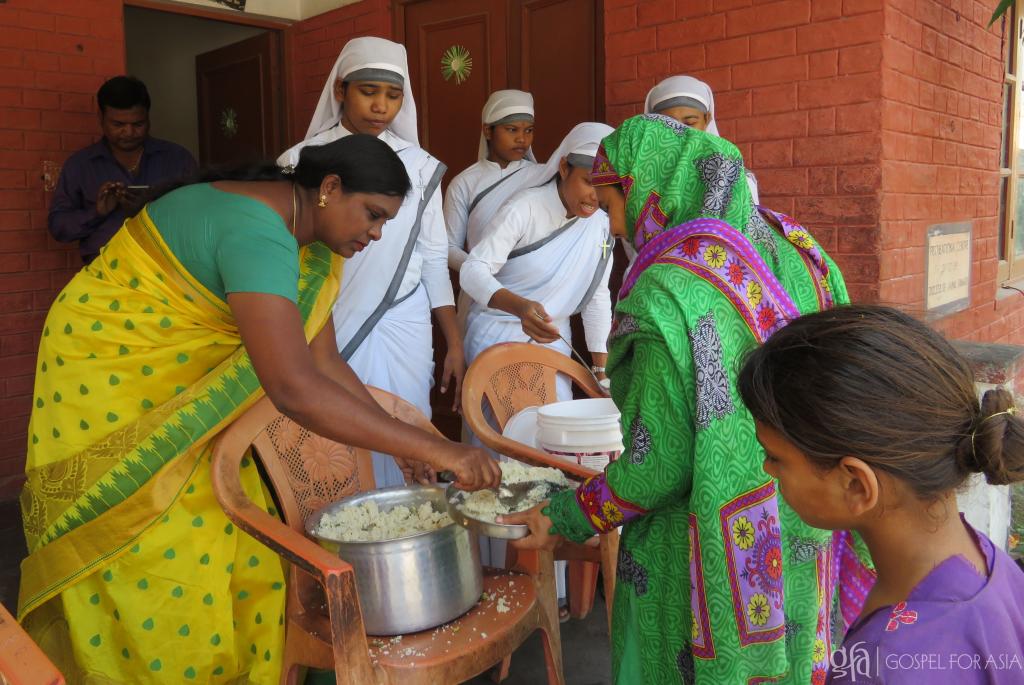 They traveled to slums, leper colonies, orphanages, homes for the elderly and hospitals with hands full of delicious food packages for the poor and needy. Street children, beggars and people living at a railway station received special meals delivered in the name of Jesus. For the first time, some of them may have experienced unconditional love as they looked into the compassionate eyes of those serving them.
Gospel for Asia-supported Bridge of Hope students took part in the event also, handing out packages of food to children living on the streets who may have been just their age.
In an act of sacrificial love and service, some Bible college students fasted and gave up their own meals leading up to World Food Day so more food could be provided to others.
On the other side of the globe, Gospel for Asia's (GFA) U.S. office in Wills Point, Texas, observed World Food Day by collecting food donations for a local food bank. GFA staff piled canned food in a box throughout the day. Many of the local food bank's most-needed items were contributed. Staff were eager for the opportunity to help locally, with one stating, "I pray that this will be a great blessing to the community here."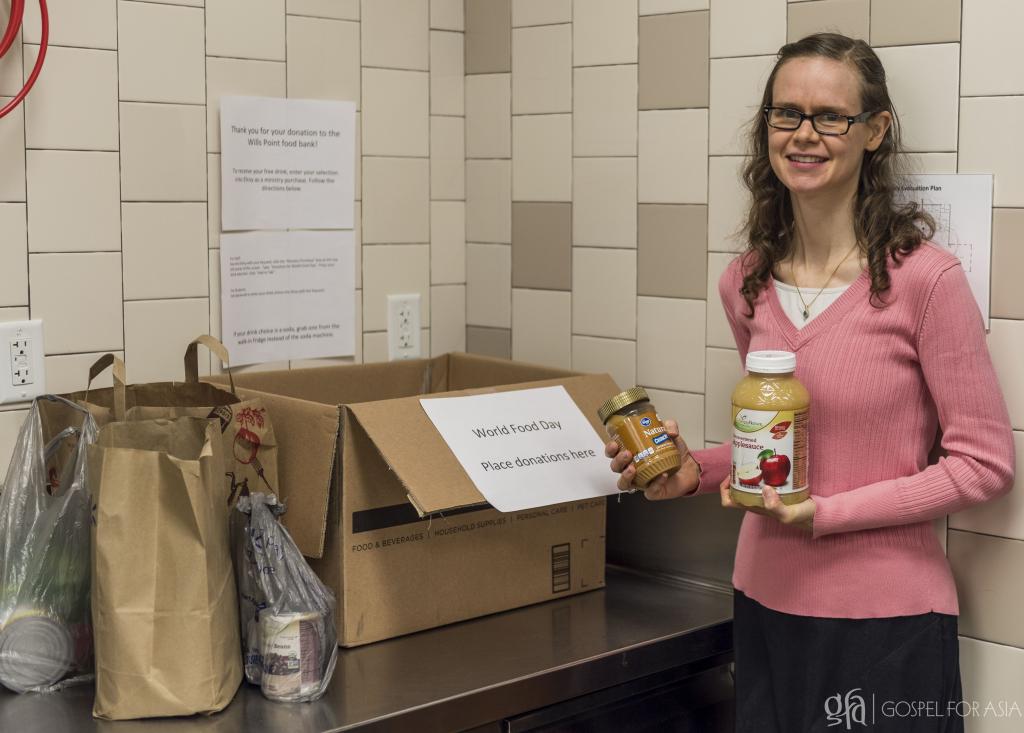 All over the world, whether in Asia or the U.S., many cannot afford the basic necessities of life, like a daily meal. There are children like Meena, a 5-year-old girl who lived in a Bombay slum and survived by begging. When she wasn't able to find food, she resorted to eating sewage-infested dirt off the street. Soon, as the sewage poisoned her system, her body shutdown, and she passed away. Dr. KP Yohannan shares more about this precious girl in his blog, Living in the Light of Eternity.
When we remember Meena and the thousands just like her, we at Gospel for Asia praise God for opportunities like World Food Day to help ease the suffering of many—and to maybe even rescue some from a premature death.
Just as Jesus served the needy around Him, including feeding thousands, the GFA world seeks to follow in the Lord's footsteps. Jesus had compassion on those around Him and continually reached out in love to minister. We desire to continue His ministry and see lives impacted by the love of Christ through word and deed.
World Food Day was a great opportunity to do just that, both locally for the U.S. staff in Wills Point, Texas, and our partners in Asia.
=====
Click here, to read more blogs on Patheos from Gospel for Asia.
Go here to know more about Gospel for Asia: GFA.net | GFA Wiki | GFA Flickr