Dozens of hands pressed down on pieces of paper while more hands lifted toward the sky. An unintelligible murmur filled the room as the Gospel for Asia staff prayed. We were about to send out a mailing, letting people know about the opportunity to give toward constructing places of worship, and we didn't want to do it without bringing it before the Lord one more time.
At Gospel for Asia (GFA), prayer is woven into everything we do. It's been that way since before the beginning of the ministry.
Gospel for Asia has this set of 10 things we call our Core Values. Number five is "Being a people of prayer and worship."
Even as I write this, one of my coworkers exemplified this value.
"I'm going to the prayer room," he said as he walked by, "if anyone wants to know where I am."
He said it as casually as someone announcing they're going for a coffee break. No boast, no shame. Just letting us know why he's not at his desk.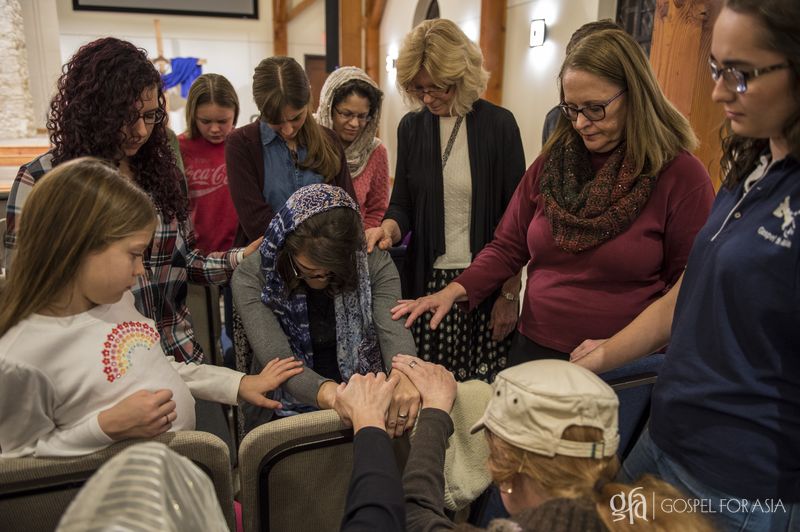 A Lifestyle of Prayer
We're continually encouraged by our leaders to take time away from our desks to pray. We have a chapel open for prayer. We have a room upstairs for those who feel a burden to talk with the Father.
Almost every day, during lunch, people can be found gathering and interceding for one another or for needs in Asia—there are groups that pray for persecuted believers every Monday; Uttar Pradesh, a state in India, every Tuesday; and North Korea every Thursday.
I can't count how many times I've heard Dr. KP Yohannan Metropolitan challenge us to pray. He's often told us, "The quickest way from point A to point B is prayer."
We know it's true, and we strive to live in the light of that reality every day, every week—yet we know it's not easy. There are times when we don't want to pray because it just feels wearisome. It's easy to want to skip a prayer meeting from time to time. We're human. God is still working in all of us. And even though there are times we find it difficult to pray or we just don't feel like it, we still do it.
The act of spending time with God and seeking His face is a joy, and it is also a discipline. Whether we feel like it in the moment or not, we come to Him because we know we must in order to see God's will accomplished on earth, in our lives and in the lives of those who don't know His name.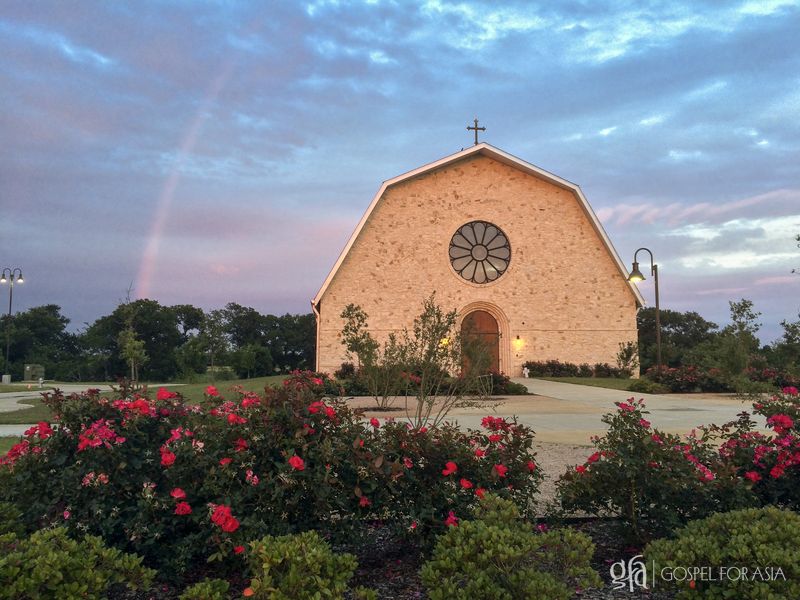 Why We Pray
One of my coworkers said, "God is the reason we do everything and anything. We want to do all that we do in total dependence on Him. That's not possible without prayer, and prayer is the means He's given us to depend on Him in all things. The question isn't why do we pray, it's why would we think we can exist if we did not?"
Like the mailing I mentioned at the beginning, everything we send out is deliberately bathed in prayer, both individually and corporately. As gifts return to the office, we ask the Lord for grace to input information accurately, and our partners on the field seek wisdom from God in determining which needy congregation to aid first. And as we get reports back from the field, we often hear how a congregation had been crying out to the Lord for years for a church home, and these gifts came as an answer to their prayers.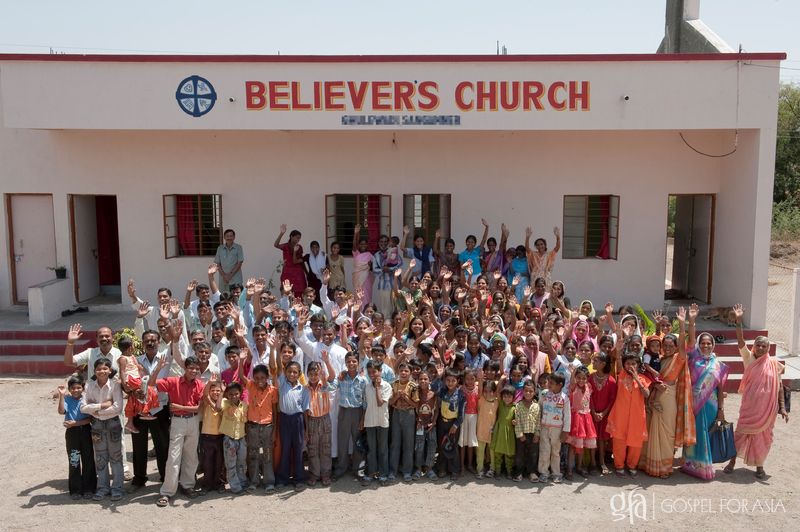 Through prayer, the Lord does amazing things. It's completely beyond our understanding why He delights to hear and answer His precious children, yet we praise Him! We praise Him for all the answers to prayers, and we praise Him for all the answers that are yet to come. We believe Jesus Christ when He said:
"Whatever you bind on earth will be bound in heaven, and whatever you loose on earth will be loosed in heaven. Again I say to you that if two of you agree on earth concerning anything that they ask, it will be done for them by My Father in heaven. For where two or three are gathered together in My name, I am there in the midst of them." (Matthew 18:18-20)
Gospel for Asia was born out of prayer for the nations, is sustained by prayer for the nations, and will continue as a ministry for the nations as long as God can use us to be part of answering that prayer. It's as simple as that.
So we join with the saints through the ages in saying, "May Your kingdom come, Your will be done, on earth as it is in heaven."
Amen. Come, Lord Jesus!
=====
Click here, to read more blogs on Patheos from Gospel for Asia.
Go here to know more about Gospel for Asia: GFA.net | GFA Wiki | GFA Flickr