It's time to talk about one of Gospel for Asia longest-standing traditions: Tuesday night prayer meeting!
The very first Tuesday night prayer meeting began in a time of Dr. KP Yohannan's life when his passion was suddenly rekindled for the people in his homeland to know Christ's love. Eager to do anything he could, Dr. Yohannan and his wife, Gisela, called a few friends together one Tuesday night and began to pray in their living room. They spread maps around the room and used them to pray for the nations God loves so dearly.
The decision—made more than 30 years ago—to start a simple prayer meeting has since shaped the direction and mindset of the ministry birthed not long after: Gospel for Asia.
"As days went by," Yohannan recalls, "things became more and more clear about what we must do [to move forward in ministry]. Not that God unfolded the entire plan, no; He would just say one thing and we did that, and then the next thing. Life was suspense. But one thing was consistent: prayer. Now, as the work began to grow, that became the trademark of our movement."
One of Gospel for Asia first staff members recalls, "In those early days, back in the '80s, we met in Brother K.P.'s living room. We didn't know what God was going to do, but we sure wanted Him to do something."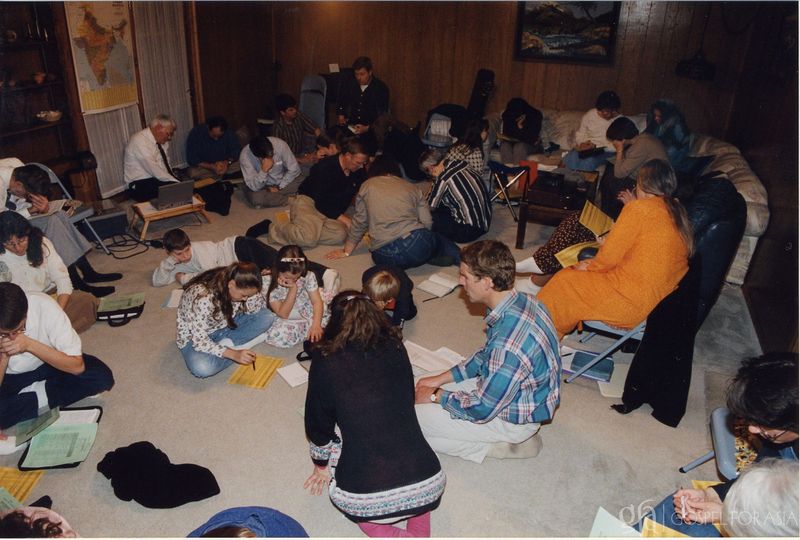 'Not By Might, Nor By Power'
"Not by might nor by power, but by My Spirit says the Lord of Hosts." —Zechariah 4:6
Throughout Gospel for Asia's history, we've held fast to this significant verse. We are frequently reminded to acknowledge that although God has given us gifts, abilities and resources to do ministry, it is only His Spirit that can bring the increase or transform lives. It's about dependence upon the Lord and humility, which Dr. KP Yohannan Metropolitan writes about in some of his booklets.
"Prayer is a foundation of everything that we do," another Gospel for Asia (GFA) leader shares. "You can't build a building without a foundation—well, you could, but it wouldn't last very long. This ministry was founded on prayer and is sustained by prayer."
As years passed, the room where Gospel for Asia (GFA) staff met to pray began bursting at the seams as more and more prayer warriors joined them in lifting up peoples whose languages had no Bible translation or praying for more national workers in Asian countries.
Gisela Yohannan remembers how the entire house would be used for the prayer meeting. People sat on the floor because every chair was already filled, and bedrooms became temporary nurseries for young children to sleep in. Hosting dozens of people in your home every week is not an easy thing for a lot people, but it was worth it to Gisela.
"Everything we wanted to do, we had to pray for," she says. "Even the stamps for our first mailing. We didn't have any reserve. We prayed, and God answered."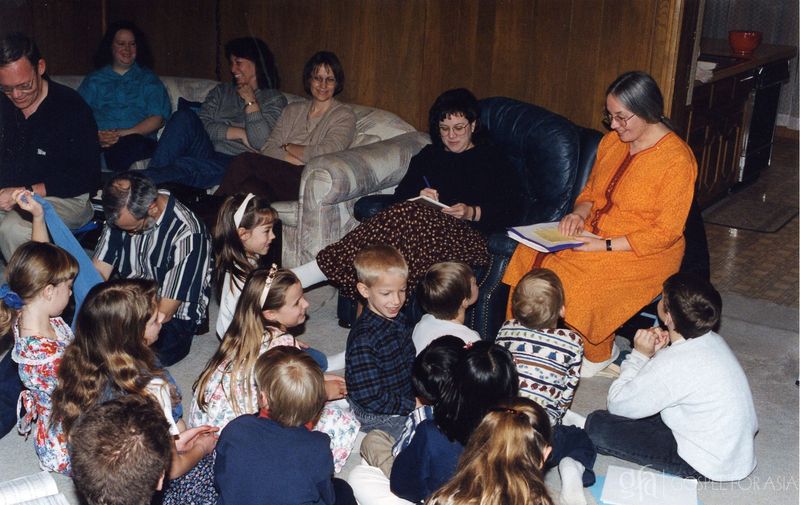 Prayer Meeting from the Perspective of GFA Staff Kid Now Staff
As I write this, memories of prayer meetings roll through my mind. GFA's Tuesday night prayer meetings have always been a part of my life. I remember being 5 or 6 years old and hurrying to help my mom microwave our bean and cheese burritos before rushing off to go pray for Asia. I'm sure the E.L. Fudge cookies "Auntie Gisela" set out after most prayer meetings helped excite me about Tuesday prayer—but even without cookies, it was the highlight of the week.
By participating in prayer meetings throughout my childhood, I learned you can talk to the Lord about anything—nothing was too small or insignificant, and nothing was too big either.
During "Auntie Gisela time," when Gisela Yohannan gave us children some prayer requests to pray for, she often said something along the lines of, "A missionary came to a village and saw someone who was so sick they could not leave their bed. And so he prayed for the person, and can you guess what happened?" We all shouted the answer we knew it must be: "They got healed!"
At prayer meeting, we learned about people who were sick and were healed miraculously by God. We heard about missionaries who were rejected by their families because they decided to love Jesus, and we prayed for their comfort. We learned there were many people who didn't grow up going to Sunday school and who didn't have parents who knew Jesus, so we learned to pray they would have a chance to hear about God's Son.
That was years ago now, but "Auntie Gisela time" still happens every week during Tuesday night prayer. I love seeing a new generation of children experiencing those things that had a part in shaping my own life. Things have changed since I sat in Brother K.P.'s and Gisela's living room with 20–30 adults and kids listening to prayer requests.
Our prayer meetings are now in a chapel on Gospel for Asia's administrative campus, and we use microphones and PowerPoints instead of plastic lyric sheets on an overhead projector—but the power of God has not changed. He is answering prayers in powerful ways today just as He was 30 years ago when it was just a handful of people praying with Brother K.P. during that very first Tuesday night prayer meeting.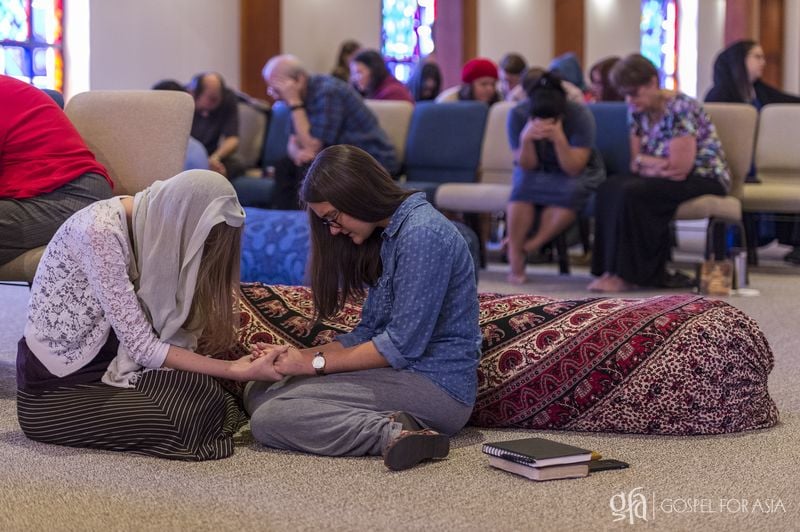 Prayer Changes Things
Each one of us at GFA and around the world can testify to the power of prayer—the power of God. If you have an answered prayer you want to share, we'd love to hear it!
Writing this post reminds me again of the significance of prayer. It makes me ask, How might I incorporate more prayer into my life? I encourage you to ask yourself that question too! You may find Dr. KP Yohannan's prayer resources helpful, such as "Guidelines for Effective Prayer Meetings," "Learning to Pray" or GFA's monthly prayer page, which provides prayer requests for areas of ministry in Asia. Operation World is also a valuable prayer resource.
And if you are ever near a GFA office on a Tuesday evening, we'd love to pray with you!
=====
Click here, to read more blogs on Patheos from Gospel for Asia.
Go here to know more about Gospel for Asia: GFA.net | GFA Wiki | GFA Flickr