Gospel for Asia (GFA) News, Wills Point, Texas
Jagat isn't a super hero. He isn't a genius. In fact, he dropped out of school early. Yet he is a mighty man of God. Through him flows the Spirit of the Living God, and within him dwells the One who gives all wisdom and strength. But it wasn't always this way.
Jagat is a Gospel for Asia-supported national missionary. Because of Jagat's willingness to be used by God, many people in South Asia have started intimate relationships with Jesus. But each one of their glory-filled stories exists because of Jagat's own story of finding Jesus.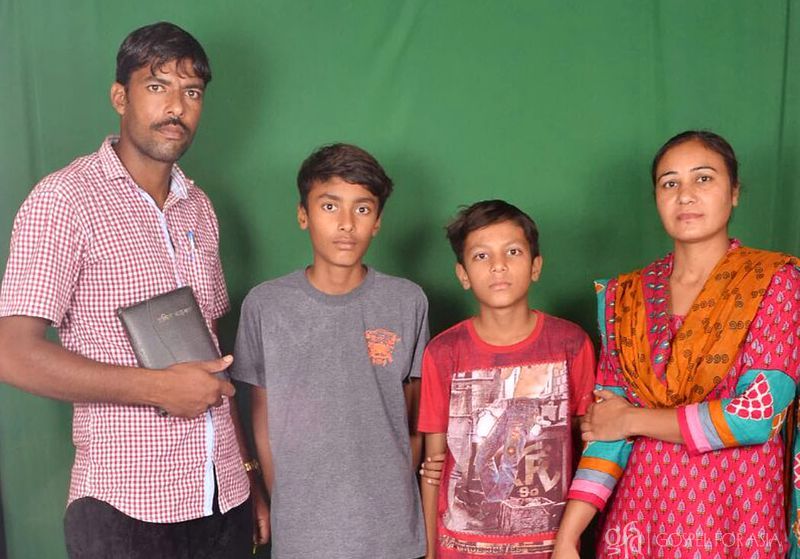 Form of Godliness Fades Away
Jagat grew up in a Christian home, but he had many of the characteristics James 3 warns against. He held a form of godliness—he obediently followed his family to church services, Sunday school and other activities—but he did not know Jesus personally or live in His power.
Soon, the form of godliness faded away. In its place, selfishness, lack of self-control, disobedience to his parents, recklessness and a love for pleasure rather than a love for God filled the young man's heart. Jagat welcomed wild boys and girls into his life, and with them, drugs. Abandoning his studies, Jagat started working with a carpenter, but he soon lost interest in that as well.
One day, a local pastor named Narain visited Jagat at his home. Jagat's reputation preceded him, so Pastor Narain dedicated a portion of his day to sit down with the young boy. Jagat still bore the title "Christian," so Narain asked Jagat several questions about Jesus. Although Jagat had spent years in church, he had never paid much attention, so he was unable to answer Pastor Narain's questions. Narain opened his Bible and spoke truth into Jagat's life. He asked Jagat to read a portion from Revelation—and that was the turning point in Jagat's heart.
Jagat realized that the way he was living was absolutely against the way God desired him to live. Recognizing his wrongdoing, Jagat soon prayed, asking to be brought near to God and cleansed by Jesus' blood.
A New Man
The next several years of Jagat's life looked quite different than his previous years. Jagat attended a Gospel for Asia (GFA)-supported Bible college for three years, strengthening himself in the Lord and in the foundations of his faith. He abandoned his reckless, irresponsible ways and married a godly young girl, assuming the responsibilities of husband and of father of their soon-to-follow sons. A passion burned within Jagat, no longer for drugs but for helping his neighbors and others in distant places understand the mercy and grace of God.
And God moved through Jagat to help others delight in Christ too.
As years passed, gatherings of new believers sprinkled the map around Jagat. In one community, a family experienced God's powerful answer to prayer and were delivered from several problems in their lives. They joyfully opened their home to anyone who wanted to praise Jesus with them. Over time, their house filled with men, women and children whose hearts held love for Christ.
Jagat's own home grew crowded when he tried to organize prayer meetings or worship services. In addition, Jagat's landlord didn't like so many people entering the house. With no place to worship in their area, they had to make due with crowded rooms or divide up to meet in smaller groups.
Then in 2013, Jagat and the believers around him experienced the generosity of GFA friends from around the world: A building was constructed to house the struggling congregation!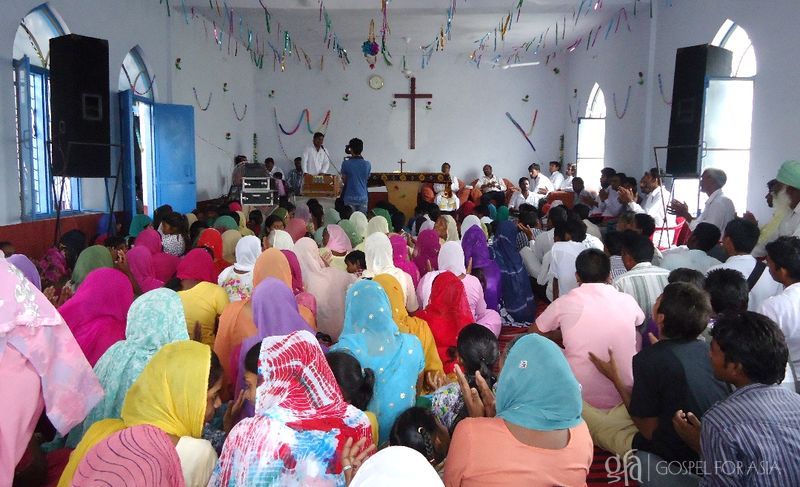 The 65 believers could now freely gather to pray, sing, fellowship and disciple one another. Jagat—who as a child tried to escape his house whenever a prayer meeting was scheduled—eagerly lead the thriving congregation in their new building.
This fellowship stands as a testimony of the power and love of God. Each one in the congregation carries a unique story of how God touched their heart and adopted them into His family. Jagat's own story also intersects with Dr. KP Yohannan Metropolitan, who envisioned the movement of national missions in Asia and founded Gospel for Asia (GFA) so many years ago.
Our God is in the transforming business. Gospel for Asia's website and reports website are filled with stories of how God is using missionaries like Jagat to impact the lives of farmers, daily laborers, parents, widows and children. Those stories evoke praise for what God is doing, and they also testify of God's mercy already poured out in the lives of so many. Praise the Lord today for what He has already done!
=====
Click here, to read more blogs on Patheos from Gospel for Asia.
Go here to know more about Gospel for Asia: GFA.net | GFA Wiki | GFA Flickr