Schooling. Food. Clothing. An encouraging smile. These are simple ways of showing love to a child, but those simple gestures shape lives.
In God's Church, generosity flows freely toward the hurting and sorrowful. We at Gospel for Asia (GFA) can testify to that. Tens of thousands of men and women and children of all ages in many countries freely give of their resources to help uplift the lives of people they love but have never met. Why? Because that's the heart of the King we love.
Bridge of Hope, an afterschool tutoring program supported by Gospel for Asia (GFA), is currently giving more than 82,000 children those simple gestures of love. But it wouldn't be possible without the prayers and support of the loving Body of Christ. Without them, stories like Kaling's would be quite different.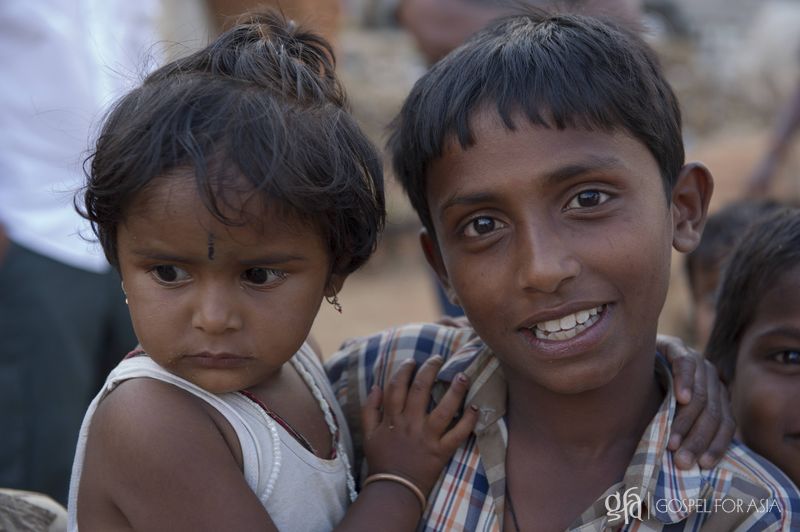 Bitterness Becomes Gratitude

Dirty, tattered clothes hung loosely over Kaling's malnourished frame—poverty marred his appearance in many ways. Yet Kaling felt even more forlorn on the inside than he looked outwardly: Bitterness and insecurity churned in his young heart.

Death took his father when Kaling was only 5 years old. With no father, the burden of providing for the family fell heavily on his mother's shoulders. His mother, Nadia, decided the best thing for the family was to send Kaling to live with his grandmother while she and her other son worked as daily laborers in another state.

Kaling's grandmother also lived in poverty, and she couldn't provide for the young boy or fill the void after his family left him. Kaling felt lonely and longed to see his mother and brother, but they knew no other way. Although Nadia meant well, a tangled mass of bitterness festered within Kaling.
A Place of New Beginnings
Situations like Kaling's are not unusual in many South Asian nations. Gospel for Asia (GFA) field correspondents have encountered many such desperate plights. When parents die young or leave to find work, the elderly and fragile are often charged with the responsibility of caring for young grandchildren.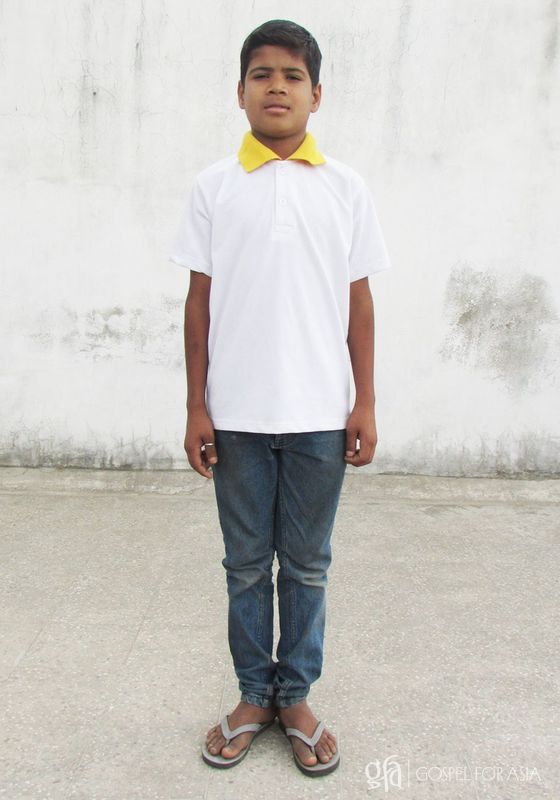 That is one of the many reasons Gospel for Asia's Bridge of Hope Program exists: to help care for children like Kaling who have next to nothing; to ease the burden of their loving but helpless caregivers.
One day, a team of staff members from a Gospel for Asia-supported Bridge of Hope center met Kaling. Touched by his sorrowful plight, they invited the unhappy 8-year-old boy to enroll in the center. His first day in Bridge of Hope, December 14, 2012, marked the start of a new life.
Outward changes appeared first. A new school uniform replaced his tattered clothes, and he was given a backpack full of school supplies. The nutritious meal he received each day at the center helped his underfed body grow stronger and enabled him to fight off illnesses.

With the tutoring Kaling received from the Bridge of Hope staff, he grew academically as well. He eagerly applied himself to his studies and to the extra activities at the center.

"The Bridge of Hope staff takes care of us as their own children," Kaling shared. "I was unable to get a good education and live a regular life, but Bridge of Hope made impossible things possible for me."

Kaling's grandmother watched her grandson mature under the care of the Bridge of Hope staff. Thankfulness swelled in her heart toward all those who helped her grandson, and she learned it was because of Jesus' love that Kaling received such blessings.

Growth Within

Through Bridge of Hope, Kaling gained skills that would help him break out of the cycle of poverty, and he also learned truths about the forgiving nature of God and saw it lived out in the staff. As he understood how forgiveness could transform his life, Kaling exchanged his insecurity and bitterness for confidence and thankfulness.

Although he was a young child, Kaling recognized the blessings of Bridge of Hope, and he found joy and comfort.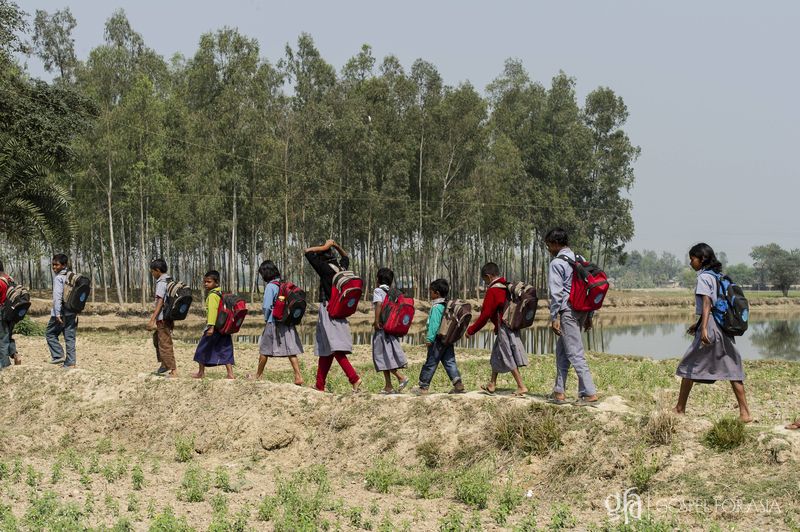 As Danny Yohannan writes on Dr. KP Yohannan Metropolitan's blog, "Thankfulness keeps our hearts from losing hope, and hope fuels our faith to believe God for the things He will do and the promises He has made."
Daily Love from Caring Strangers
Even though his mother was still absent from his life and his father had died, Kaling received the love of other men and women whom he's never met. Supporters of GFA's Bridge of Hope Program and contributors toward GFA's Unsponsored Children Fund make Kaling's and 82,000 other children's life-changing stories possible.
While the program is structured to be supported by monthly pledges, GFA's Unsponsored Children's Fund supplements the daily needs of the program. When Bridge of Hope staff members discover children in desperate need of help, this fund helps enable them to immediately assist that child, without waiting for another sponsor to pledge recurring support.
It's remarkable. We may live thousands of miles away from a child in Nepal, Sri Lanka or some other Asian nation, yet through our prayers and financial support, we can help give them a hope for the future.
=====
Click here, to read more blogs on Patheos from Gospel for Asia.
Go here to know more about Gospel for Asia: GFA.net | GFA Wiki | GFA Flickr