Gospel for Asia (GFA) News, Wills Point, Texas, Throwback Story
It is always amazing to me when small moments in your life have more significance than you realized at the time. When Gospel for Asia's Bridge of Hope Program started, I did not imagine how many tens of thousands of lives would be changed by it. To sponsor the second Bridge of Hope child in GFA's history was quite an honor for me and my wife.
I remember the excitement and enthusiasm of everyone had when the entire staff met to witness Dr. KP Yohannan select the first child to be sponsored.
Starting a child sponsorship ministry was embarking into unknown territory for Gospel for Asia (GFA). We were primarily known for our national missionary sponsorship emphasis, and there was concern of how a child sponsorship program would be received by our supporters.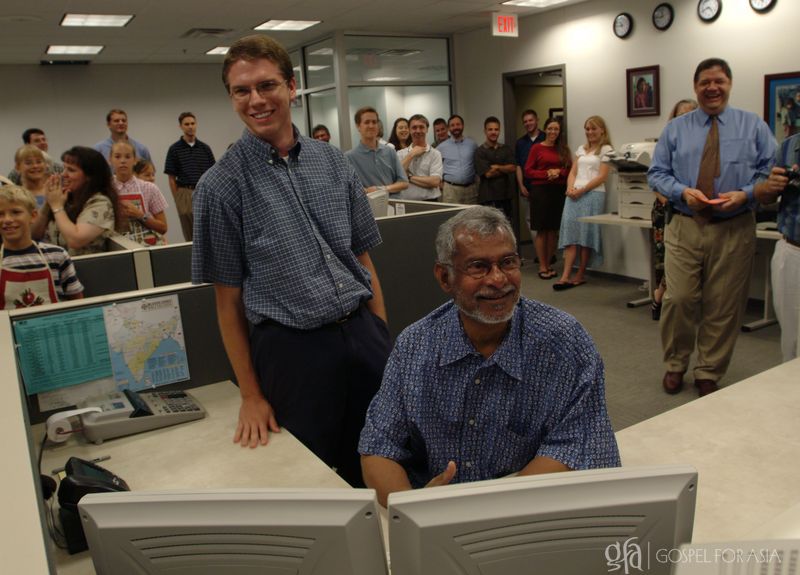 The Lord was growing the ministry at a tremendous rate. Would we be up to the challenge of providing all the infrastructure needed for a quality program?
We weren't sure how everything would turn out, but we walked in faith believing it was direction from the Lord. And we have witnessed His faithfulness to our obedience.
Through the years, GFA has sought to be faithful in small beginnings, and we have experienced the joy of seeing the Lord grow the work. Bridge of Hope has been very successful. Thousands of our national missionary donors also began sponsoring children as soon as we shared with them the details of the program. On the field, our field partners were able to set up Bridge of Hope centers in many locations, despite the hard work.
I remember shortly after the program started, I had the privilege to visit one of these centers. Being surrounded by about 125 energetic, joyous children was a real treat. After we were seated and before the program started, I looked out on a sea of serious faces staring at these strange people from a foreign land. I am sure they were told to be on their best behavior for these visitors.
At the precise moment before the program began, I was able to exercise one of my "spiritual gifts." I caught the eye of a curious little boy who was staring at me. I then proceeded to make a funny face. At first, he resisted the urge to laugh. His friends sitting next to him looked at him to see if he would crack. He did and then they all started to laugh. They expressed pure joy that did not need a translator. I have exercised that "gift" at more than 100 Bridge of Hope centers over the years and have never tired of the merriment and happiness of the children.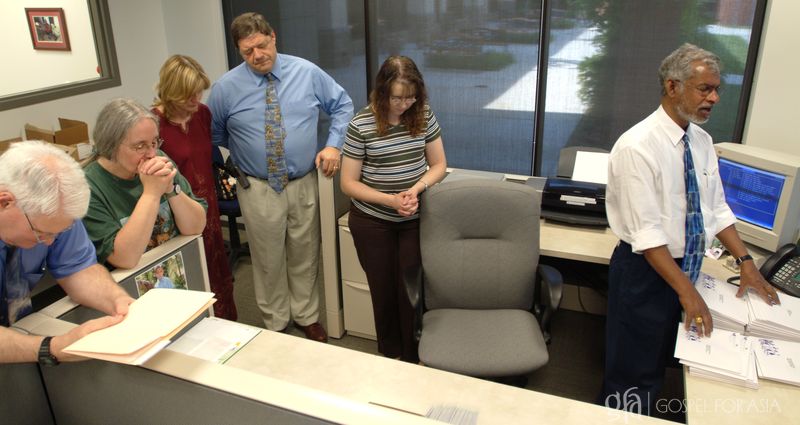 One source of sorrow I have is to witness the contrast of the demeanor between those children in the program and those wishing to be in the Bridge of Hope center. It is heartbreaking. My wife and I have often wondered if our little sponsorship makes a difference, is it really that important? But we know it is to that one child.
Because of the multiplier effect of sponsorship, which ends up affecting the lives of entire families, our sponsorship is important. Together, with thousands of other sponsors across the world, hundreds of communities are seeing their lives and the lives of their children transformed. Education brings opportunities that parents and other relatives could never have imagined would be available to their children.
Many times, while visiting a Bridge of Hope center and sitting in a plastic chair in hot and humid conditions, staring at the rows of hopeful faces of the children, I hearken back to the memory of the day in the office when we sponsored our first Bridge of Hope child. It is amazing when small moments in your life have more significance than you realized at the time.
=====
For more blogs on Patheos from Gospel for Asia, go here.
To prayerfully consider sponsoring a child in Asia, go here.
Go here to know more about Gospel for Asia: GFA.net | GFA Wiki | GFA Flickr