It's December, and that means Christmas, which for some people is a day of new beginnings, a day of joy, a day of hope and expectation.
For Aashi, her first day at a Gospel for Asia-supported Bridge of Hope center was very much like Christmas! All the things she ever dreamed of had become a reality: In the morning, she went to school for the first time, and after class, she ate a delicious and nutritious hot meal at the Bridge of Hope center—something she almost never got at home.
In addition, Aashi received a new school uniform and a new backpack, as well as school supplies. Every day she received loving help with her homework from the Bridge of Hope teachers.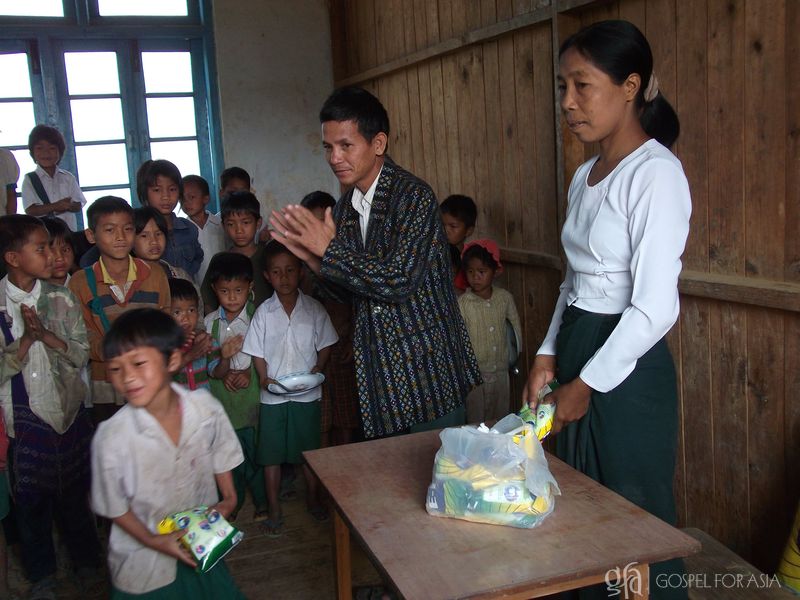 The 6-year-old girl was so happy and excited to tell her family all she experienced on her first school day. She was the only one in the family to attend school; her older brother and sister were illiterate. They never had the chance to get an education because of their dire poverty and their abusive father's addiction to alcohol.
Growing up, there were days Aashi and her siblings starved. If they were able to eat a meal, it was usually gruel and rice once a day. Their desperate mother would borrow money from neighbors and worked odd jobs to try to feed her children.
A number of years have passed since Aashi's first school day, and today she is a graduate with a bright future. So many positive changes took place in her life and in her family because she was given the opportunity to attend Bridge of Hope. She excelled in her studies thanks to the daily tutoring she got at the Bridge of Hope center. Her health also greatly improved because of the nutritious food and medical care she received through the program.
How we wish this could be the story for every needy child in Asia! But sadly, for every child helped through GFA-supported Bridge of Hope centers, there are far more children who never find this kind of fresh start.
It is our hope, prayer and fervent desire that the children of Asia have the opportunity to experience "Christmas" like Aashi did. We want children to have hope and expectation met, so that they may find fulfillment and go on to bless their communities and help others as well.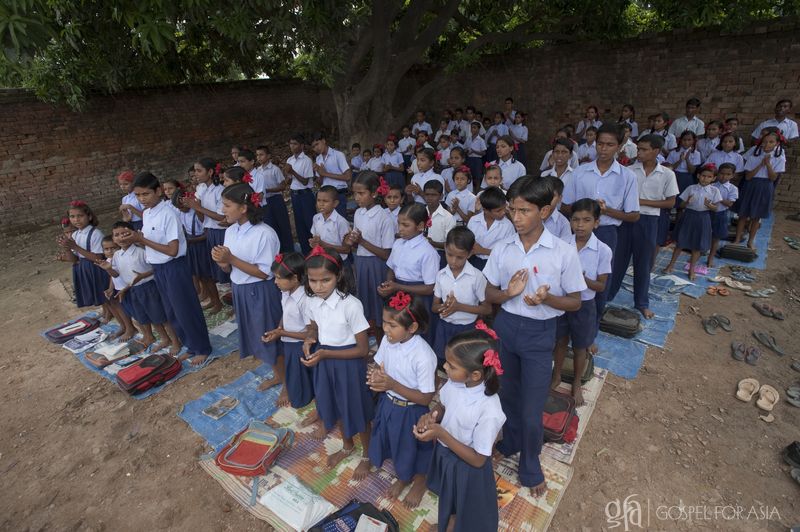 Aashi was one of the fortunate children from her community to become a Bridge of Hope student. The quality education she received has given her a future and the opportunity to help her family escape poverty.
But imagine if Gospel for Asia (GFA)-supported workers hadn't been able to open a center in Aashi's village, or there hadn't been enough resources to take her in and care for her. She, like her siblings, would still be illiterate, would still be hungry, would still be forced into laboring for her and her family's survival.
Every child is so precious and has the potential to change their world for the better—if only they were given the opportunity. There are still so many children waiting for that chance. GFA-supported workers wish they could take in all the children who stand at the centers' gates, longingly watching other children their age joyfully singing, dancing and learning. And one day, we hope we are able to do just that.
We at Gospel for Asia and the GFA community around the world are so thankful for Bridge of Hope and how it's changing the futures of children like Aashi. And we're hoping and praying many more children will get to experience the gift of new beginnings, of joy, of hope and expectation, too.
=====
Click here, to read more blogs on Patheos from Gospel for Asia.
Go here to know more about Gospel for Asia: GFA.net | GFA Wiki | GFA Flickr