Gospel for Asia medical camps in Asia offer free medical care to assist families who are often too poor to pay for their own medical needs, or typically have little hope of ever receiving proper medical care.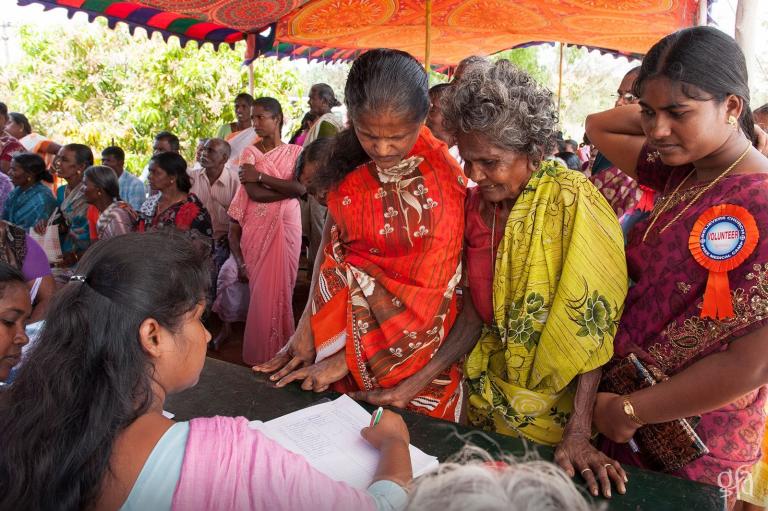 There is a hospital about 15 miles north of my home. There is another 12 miles west. There is a third just 12 miles south. There are three urgent care facilities within a 6-mile radius. My doctor's office and three pharmacies are less than 2 miles away. In some places in Asia, that is not the case, especially for those living in rural and remote villages.
Whilst the hospitals provide a needed service by ministering to medical needs and training physicians, they also serve a much greater scope of care by reaching out to the unreached in the rural villages and slum areas where medical aid is not readily available. They do this by organizing and conducting free medical camps in these communities throughout Asia. The mobile medical camps provide aid and medical care to over 100,000 people every year who could not otherwise access or afford it.
Most people living in remote villages are daily wage laborers who earn very meager income. They don't go hospitals or get a health checkup even when they are sick because what little income they have is not sufficient to afford to the costs of getting a good health checkup or buying the medicines the doctor has prescribed for them. Sadly, many people die each year even though their sickness was easily curable.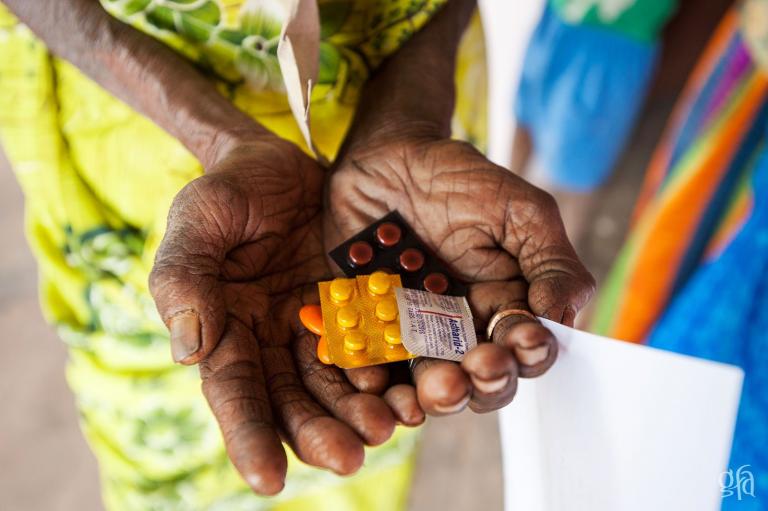 The vision of GFA-supported medical camps is to ultimately be available to more than 2 million people amongst economically weaker sections of Asia. A spokesman for Believers Church, a GFA field partner, remarked at a free medical camp to raise awareness about combatting dengue and Chikungunya:
"While there is still awareness amongst the privileged classes, it is the underprivileged who need awareness as well as medical attention during times of an outbreak. We will replicate these camps across [the northern part of the country] and reach out to the grass-root level people to prevent further outbreak."
GFA invites specialized doctors to work at the medical camps and offer general health, eye, dental and other medical checkups to attendees. The camps also provide free medicines and treatments to people according to their need.
The outreach extends to conducting health awareness programs. Attendees are taught about the importance of maintaining cleanliness to attain sound health, about the side effects of drug addictions, and the need of developing healthy habits like handwashing and taking a daily bath.
Here are a few examples of how GFA-supported medical camps have helped those in need of awareness and healing.
7,500 needy and poor people were treated in 19 different locations near Delhi.
A team of 11 doctors and paramedics treated attendees in one slum area of Maharashtra.
More than 400 people in an area of Sri Lanka were treated for conditions of fever, flu, malnourishment, vitamin deficiencies, skin disease, urinary tract infections and a host of other ailments. They were attended by a team of five specialists, three government hospital nurses and three qualified pharmacists. On another occasion, more than 1,500 slum dwellers in the region received free care from a medical camp.
More than 4,000 people in one area of West Bengal received medical consultations and treatments at 31 medical camps over a period of a week. Each camp had a medical team that consisted of an eye specialist, a pediatrician, a dentist and a general physician.
More than 3,000 people were examined and treated at 14 medical camps over a period of seven days in one area of Karnataka. Diagnostic procedures for checking height, weight, blood pressure, blood sugar, hemoglobin, ECG, vision, hearing, skin and dental tests were conducted for participants free of cost. Prescribed medicines and supplements such as eye drops, ear drops, cough syrups, skin ointment, tablets for cold and fever, vitamin tablets, tonic for weak children, iron tablets and tonic for pregnant women, protein mix were also provided free to the patients.
130 people were treated in a remote, interior village in West Bengal whose income barely provides for their basic subsistence, who have no access to transportation or hospitals, and who are often denied access to medical care even if they are sick.
Nine doctors treated more than 2,800 patients over a period of more than two weeks in one city of Bihar.
The medical camps are a natural extension of a fundamental belief embedded deep in the heart of GFA's founder, Dr. KP Yohannan, and woven throughout every aspect of our work:
"As followers of Christ, we are commanded to help the least of these in the name of Jesus and show them they matter a great deal to God." —K.P. Yohannan
Taking medical camps to where the people are who need them the most is not a service standing by in case people need medical assistance. It is helping those who need it most and can afford it least. Dr. Yohannan has called the medical camp initiative "an essential and pragmatic solution to this problem."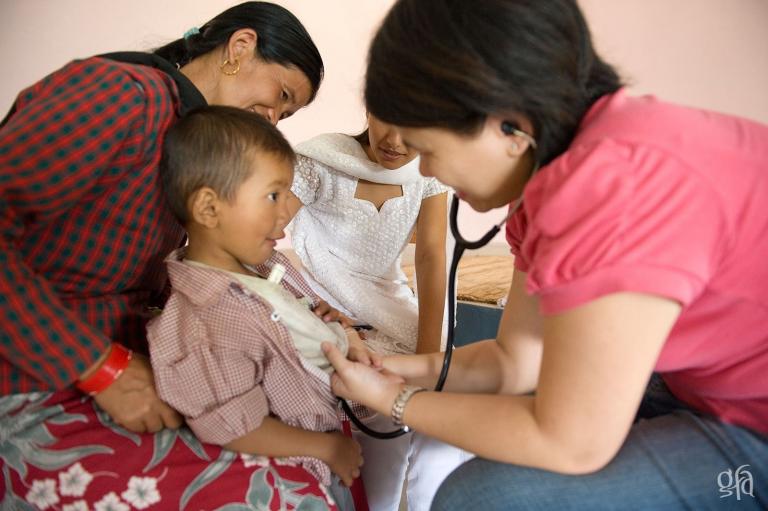 Perhaps, the effect of helping is best described by a parent who attended a medical camp with his child, "My child was very sick and was physically very weak. I wanted to take him to a hospital, but I did not have the money for it. But he got a medical checkup and medicines freely through this camp. Thank you so much for organizing it."
Click here, to learn more about the amazing impact and results of helping the impoverished and sick through GFA-supported medical camps.
---
Click here, to read more blogs on Patheos from Gospel for Asia.
Go here to know more about Gospel for Asia: Youtube | Twitter | GFA Reports | My GFA