Gospel for Asia-supported Bridge of Hope centers in Asia provide impoverished children with a daily meal, ongoing after school education, supplies and the hope of a better future, as evidenced by laughter and excitement in their eyes.
=====
I stepped through a tunnel of children with flowers now hanging around my neck. I love yellow, and these marigolds felt so cool and soft to the touch. I wondered if they made them. I looked around to see who had yellow fingers, trying to spot the creator of the beauty I now was adorned with. It was their way of honoring me as their guest.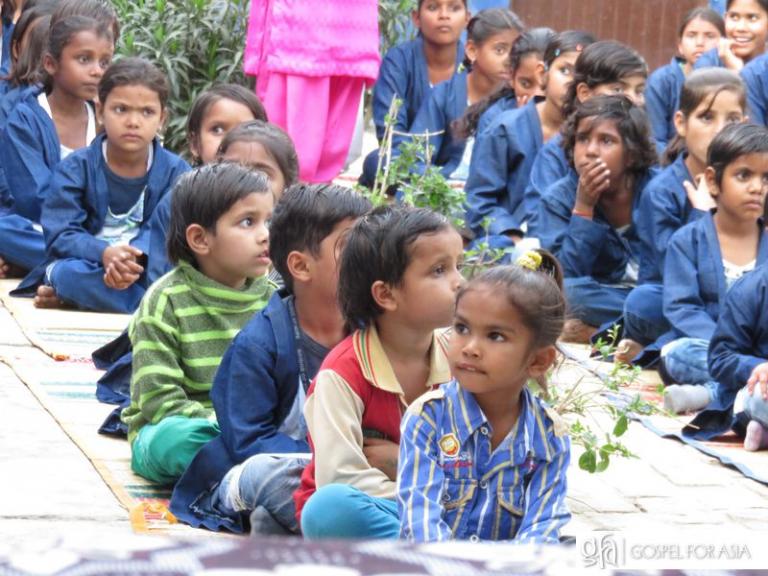 There wasn't much time for deeper thought as I scanned the room. It struck me how different it all felt. I was teary eyed that afternoon during the drive to the Gospel for Asia-supported Bridge of Hope center. Everything was neat and clean. Children had clothes—not the rags I saw some children wearing on the streets. There was laughter and excitement in their eyes as they looked up at me. I watched with a wide smile on my pale face as the girls performed dances. I wondered what their stories were. Surely they were just like all the others I had seen from the car window. But now they were here, receiving education and learning arts.
I made eye contact with the older girls, and they smiled shyly at me. I wanted to talk with them, but there was no time as they piled into their classrooms. I heard the teachers passionately teach the young children as they sat crossed legged with their paper and pencils in hand. I knew by the notebooks they used that they were supplied from the center. I knew that behind each face there was a name, a family and a story. I knew behind each story was a person who pledged to pray for them and support them to carry them through school.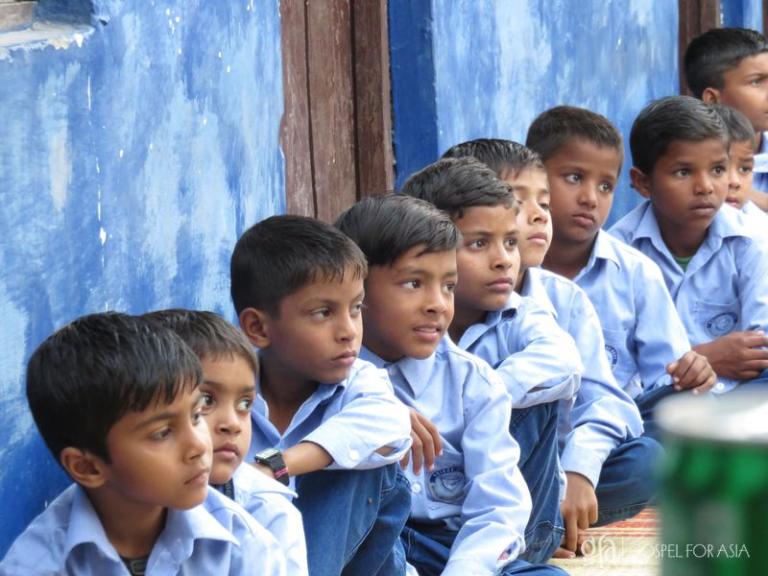 I could feel the hope in the air. It was such a contrast to the desperate longing that was so quiet and unheard, yet seemed to scream in my ears. So many more lives to touch. So many more lives to heal.
I walked away with joy covering me as a cloak. I realized I was honored to witness the beginning of the future for each child at the Bridge of Hope center. I somehow was part of their lives. It is something I carried with me all the way back to the room I was staying in that night and still carry with me to this day.
=====
Click here, to read more blogs on Patheos from Gospel for Asia.
Go here to know more about Gospel for Asia: GFA.net | Wiki | Flickr | GFA