When a woman in America is pregnant, she has multitudes of resources available to her. Rows of books at libraries, countless blog posts and magazine articles about the best way to prepare for labor and raise a child, many options for how and where she will deliver her baby, dozens of options for prenatal vitamins and various supplements to boost her health and help her baby develop.
But that's not the case for many women in Asia.
Many have never been told some of the things we consider basic pregnancy information here, such as taking vitamins, resting extra and decreasing the weight of any loads they carry.
I'm six months pregnant, and I can't remember how many times I've heard "Are you taking it easy?" or "Are you sure you shouldn't be resting right now?" or "Here, let me carry that for you," or "Are you taking your prenatal vitamins?"
I've thought often of the story Gospel for Asia shared about a mother in Asia who lost her baby because she never learned what pregnancy care should include. It's tragic to consider the lives that are lost each year because of inadequate care and/or lack of education for pregnant women and their babies in parts of Asia.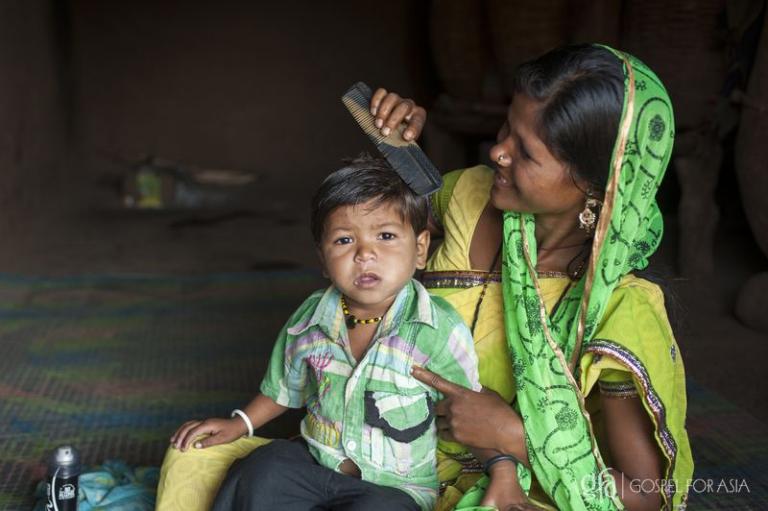 However, on the flip side, how exciting it is to think about the lives being saved through simple education programs and initiatives!
Gospel for Asia partners with national workers to safeguard the health of individuals, families and communities in several ways: medical camps, health seminars, mosquito net distributions, clean water initiatives and more. There are so many aspects of life that impact our health. But during these months of my pregnancy, GFA-supported medical ministry to women—especially to expecting mothers—has become even more relatable and exciting to me.
Gospel for Asia (GFA)-supported workers organize medical camps in hundreds of villages every year, and they attend to the needs of people with a wide variety of ailments. After receiving treatment at a medical camp, women also learn the importance of vitamins, nutrition, rest and medical checkups during pregnancy, which are often totally new pieces of information. In addition, many malnourished children and anemic mothers receive vitamins at medical camps.
Gospel for Asia also supports health seminars for women to learn basic principles of hygiene, childcare, first aid and food safety. Such simple gatherings can make such a powerful change in a family!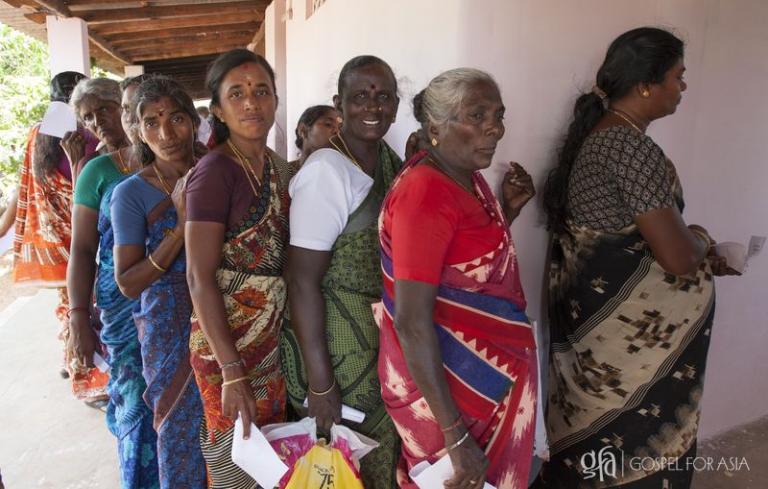 That mom whom I mentioned earlier, the one who lost her child? She got to attend one of those health seminars, and when she applied the information she learned, her next pregnancy carried full term. She and her husband are now blessed with a little boy!
If I was a first-time mom in Asia instead of in Texas, and if my mother and all other women around me knew very little about childbirth and pregnancy, how would I be living? I probably would go along with the common beliefs that vitamins and pills are harmful to my baby, that doctors and shots were scary and that I could still work as hard as I possibly could to help my family earn food for the day.
Maybe I would be fortunate enough to live in one of the hundreds of villages Gospel for Asia (GFA)-supported workers have visited to hold medical camps—but maybe I wouldn't. I might still be unaware of how I should be changing my lifestyle to protect the gift of life in my womb.
I'm so grateful to be part of helping moms across Asia learn how to protect themselves and their babies. Each life is a gift from God. I hope and pray many more mothers will have the chance to attend a medical camp or seminar to learn the things that will safeguard their children's lives.
=====
Click here, to read more blogs on Patheos from Gospel for Asia.
Go here to know more about Gospel for Asia: GFA.org | Facebook | Youtube | Twitter