Gospel for Asia (GFA) News, Wills Point, Texas
It's ironic that as someone who likes to cook and loves to eat, I really dislike making dinner. As a mom with four kids, it's not exactly a chore I can skip when I'm not "feeling it." They need food. And I care that they eat healthy food. So, I make dinner. Every night.
It's a small thing, but I have learned perseverance in the small things of motherhood. I have learned to keep doing the necessary tasks, day in and day out, regardless of my level of sleep deprivation, irrelevant of my emotional state, often in opposition to my current degree of motivation.
The words of Paul often run through my head, "Let us not become weary in doing good, for at the proper time we will reap a harvest if we do not give up" (Galatians 6:9).
Getting tired of the things we were once passionate about is a common human experience. We have all gone through it. But sometimes it has a greater impact than we realize. World Malaria Day, observed on April 25, was inaugurated in 2008. According to a special report released by Gospel for Asia called "Fighting Malaria, a Chilling Disease," there was a vast global response to eradicate malaria from the world scene. Government organizations, NGOs and individuals banded together in commitment to the prevention, education and treatment of malaria, which affected an estimated 247 million people in 2008.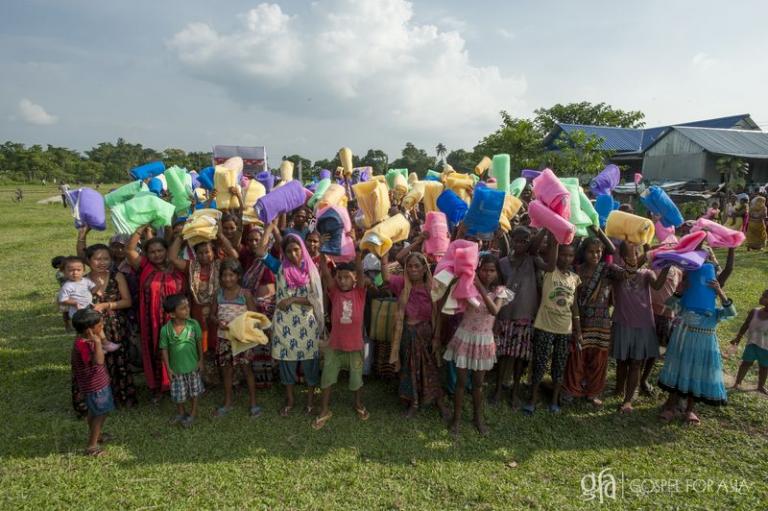 This awesome commitment on the part of so many had a dramatic effect. Between 2010 and 2015, new malaria cases fell by 21 percent around the world.
But in 2016, the numbers rose, dramatically. There were 216 million cases reported globally—an increase of 5 million over the previous year. Something has gone wrong. The cases of malaria are increasing.
In an effort to combat malaria in the tropical and subtropical densely populated areas of South Asia, where malaria is most apt to be a threat, Gospel for Asia-supported missionaries have given out more than 1 million mosquito nets in the past two years.
These lifesaving mosquito nets bring hope and peace to families living in constant fear as malaria-carrying mosquitos plague their daily life. For Jitan and Shara, malaria posed an immediate risk to their entire family. Three of their four-person family contracted the disease. Each one received treatment and recovered, but there was the constant threat of exposure in the hot climate and stagnant ponds they lived by. A Gospel for Asia-supported pastor in their village saw the struggle of this family and knew the whole community was at risk. He organized a mosquito net distribution and blessed 150 families with the lifesaving material.
Jitan was amazed. "Christians not only pray for people," he said, "but they also fulfill the basic needs of people." A new respect and appreciation arose in his heart for the local congregation.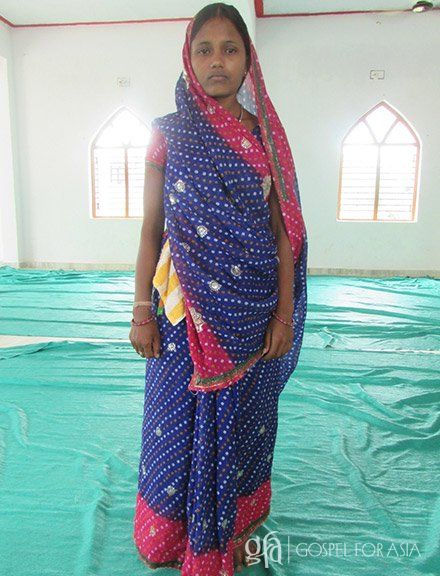 K.P. Yohannan, founder and director of GFA reminds us, "Christ calls upon us to care for the poor, which is why we are there to offer tools like mosquito nets, which can literally make the difference between life and death."
Let's not become weary in doing good, even when we're no longer "feeling it." Let's trust the Lord to bring fruit from our efforts, even when it's slow going or seems long in coming. Let's look into eternity and see, with eyes of faith, the thousands of people present because of the small acts of service rendered to them here on earth. Let's not be dazzled by the new thing in front of our eyes and forget the constant needs we are already aware of, like the malaria epidemic and the easy prevention of a mosquito net.
Gospel for Asia is committed to persevering among the poor. We are committed to big and small acts of service, day in and day out, in the lives of those suffering around us. Just as Jesus continually touched the sick and ministered to the poor, we are committed to walking in His footsteps and bringing relief and health where we can.
=====
Click here, to read more blogs on Patheos from Gospel for Asia.
Go here to know more about Gospel for Asia: GFA.net | Wiki | Flickr | GFA