Wills Point, Texas – GFA (Gospel for Asia) – Discussing the transformative impact of the GFA School of Discipleship in the lives of believers.
"Let no one despise your youth, but be an example to the believers in word, in conduct, in love, in spirit, in faith, in purity." – 1 Timothy 4:12
Because the Apostle Paul encouraged young Timothy to be exactly that, we know that it is possible for a young person to be an example to all believers. The question is, how can a young person accomplish that—especially during times like these when so many young people, including Christian young people, are consumed with following the world and all of its "attractions" and distractions?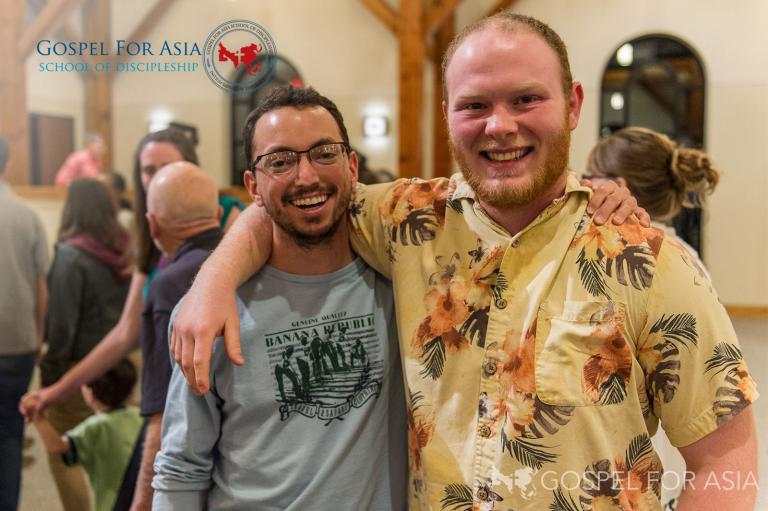 One of the unwritten objectives of the GFA's School of Discipleship is to help young people discover how to be the example Paul exhorted Timothy to be.
The School of Discipleship is not a college or a university. It is a discipleship experience in which young men and women are immersed in a discipleship experience where they learn how to live for Christ and for others in courses that teach basic spiritual disciplines and character formation.
The entire year is designed around instruction and personal application of Biblical values that become ingrained in the lives of students. The experience deliberately impresses on them to be transformed by the renewing of their minds and applying that internal transformation in a life of selflessness and service.
They become transformed as devoted Christian leaders to declare and demonstrate the way that Jesus expects us to live. Our main textbook is the Bible, complemented with wisdom from Ruben Archer Torrey, Chuck Smith, Ray Hessen, Skip Heitzig, Ray Comfort and Dr. KP Yohannan.
The School of Discipleship program prepare students to live in this world as wholehearted, dedicated servants of our Lord and Savior, Jesus Christ. Each student has daily opportunities to apply the values they are learning in real-life situations where they can not only serve the Lord, but serve, love and regard others on campus and around the world.
Spiritual maturity is not dependent upon one's age or relative to a graduation date. The great evangelist of the early 18
th
century George Whitfield is reputed to have said, "If we are going to be like Him someday, why not today when it will make a difference?"
That's what Paul was telling Timothy. There is no reason to delay becoming like Christ. There is nothing hindering you from becoming more like Him beginning right now. The only thing preventing us is usually ourselves.
In the School of Discipleship, students learn to set aside the destructive inclinations of the flesh and stand against the temptations of the enemy of our souls, so the Holy Spirit is able to transform their lives as they "answer the call of God on their life to come and die to themselves . . . and embrace the Cross of Christ and follow Him the rest of their lives."
Our former students have gone out to serve the Lord all around the world in missions, full-time ministry, university and the workforce. In every place, they become examples to all believers.
---
If you would like to learn more about the School of Discipleship and what makes it unique, click this link.
Select this link to read testimonials from some students and former students who are serving the Lord full time in their lives regardless of how or where they live or serve.
---
To read more posts on Patheos on the GFA School of Discipleship, go here.
Click here, to read more blogs on Patheos from Gospel for Asia.
Go here to know more about Gospel for Asia: GFA | GFA.org | Facebook | Youtube