WILLS POINT, TX – Gospel for Asia (GFA) Part#3 Special Report on the aftermath of acute gender imbalance: Discussing the horrendous reality of 100 million missing women worldwide.
A Little Girl's Future Transformed
A beautiful story from Gospel for Asia's archives tells about the day a cook at a Gospel for Asia (GFA)-supported Bridge of Hope center noticed an elderly woman begging on the street. The cook was distressed because the older woman had a little girl, filthy and dressed in rags, in tow.
Knowing that adult beggars will often use children as bait to receive monies, then pocket the funds and do nothing for the child, the cook challenged the older woman, "Why are you exploiting this child?"
To the cook's surprise, the older woman broke into tears and wept.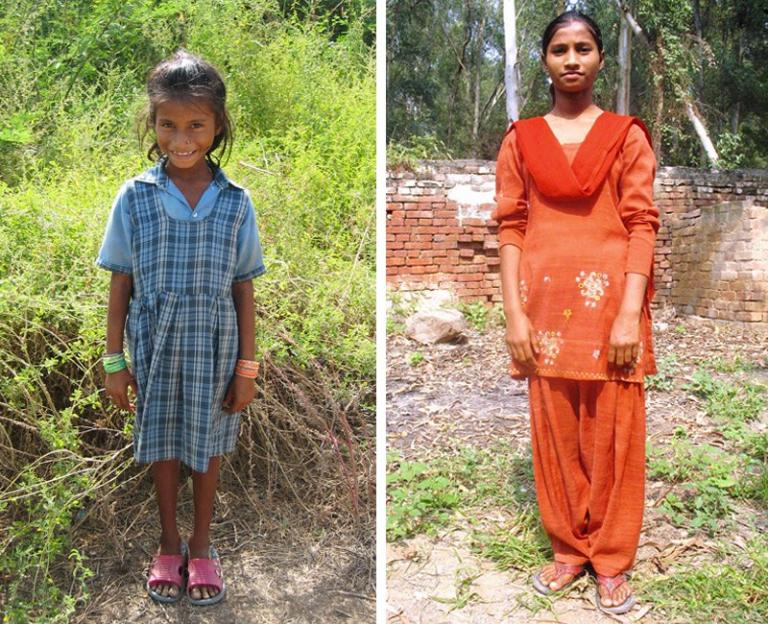 She wasn't a professional beggar at all, but the grandmother of the little girl, Daya, who had been abandoned by both her mother and father. Without income and desperate, the grandmother had begun begging at bus stops, train stations and on the streets. With a change of heart, the cook invited the grandmother to enroll Daya in the Bridge of Hope center, which was in a building wedged between a railway station and a slum, conveniently available to children without a future.
The little girl was enrolled in the center but was so filthy that other parents complained. The Bridge of Hope staff conducted an intensive scrub session to relieve the child of dirt and germs and to replace the same filthy clothes she wore each day with clean clothes. They introduced her to soap and taught her to use it when she washed.
As the report states, "Daya's future hung in the balance. If rejected from the Bridge of Hope center, she would return to the streets as one of the hundreds of thousands of child beggars in Asia. At some point, she would likely join the 20 to 30 million other boys and girls who are exploited as child laborers."
The staff was determined to see that Daya thrived in Bridge of Hope, and she grew up to be an educated young woman. However, millions of other children never get that chance.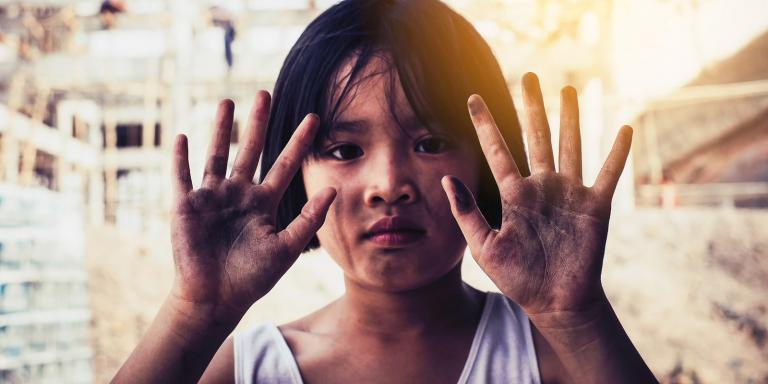 Child Exploitation
In a fact sheet on girls' education, UNESCO (United Nations Educational, Scientific and Cultural Organization) explains:
Some 31 million girls of primary-school age are not in school. Seventeen million of these are expected to never enter school.
Some 34 million female adolescents are missing from secondary schools, which often offer vocational skills that are essential for procuring future jobs.
Two-thirds of the 774 million illiterate people in the world are female.
Thousands of these children can't go to school because they are caught in bonded labor.
"It is doubtful they've ever held a toothbrush or a bar of soap; they've probably never eaten an ice-cream cone or cradled a doll," Gospel for Asia (GFA) states. "The child laborers of Asia toil in fireworks, carpet and match factories; quarries and coal mines; rice fields, tea plantations and pastures; and even brothels. Because they are exposed to dust, toxic fumes, pesticides and disease, their health is compromised, and their bodies can be crippled from carrying heavy weights."
Worse still, these children could be entrapped in prostitution.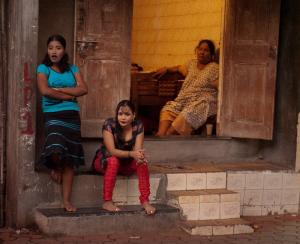 According to Reuters, "Of an estimated 20 million commercial prostitutes in India, 16 million women and girls are victims of sex trafficking, according to [data gatherers]."
Prostitution is not illegal in India so the chances of victimization are mind-blowing. In addition, many impoverished families sell their daughters to opportunists who promise a better life for their children.
ABC News reports, "Aid organizations estimate that 20 to 65 million Indians have already passed through the hands of human traffickers at one point in their lives. Ninety percent of them remain within India's national borders, and the majority are female and under the age of 18."
One social worker, Palavi, explained, "Human trafficking works because the victims are afraid and cannot communicate. … Many of them have children who live in constant danger of also being sold or sexually abused. They grow up under the beds where their mothers were robbed of their dignity."
When census data is gathered, these women, mothers and little girls are not in their villages, local communities or urban settlements. They are hidden by sex slave traders (but made available to the men who seek them out).
Let me ask again the question Jesus asked Simon the Pharisee, "Do you see this woman (or child, or little girl or teenager)?"
---
I have a granddaughter named Eliana who is 10 years old. Four mornings a week, I pick up Eliana and her brother, Nehemiah (8), to drive them to school. Their younger sister, Anelise (5), is picked up by the preschool bus. My driving effort is to help out their mother, who was married to our son Jeremy Mains. Our son, her husband and the children's father, died five years ago at age 42 of blastic mantle cell lymphoma.
Angela, my daughter-in-law, is raising the children by herself while holding a full-time job as the director of a local community-outreach organization. She has just completed her dissertation and received a doctorate in adult education. Nevertheless, even with remarkable mothers, studies show that children raised without fathers are vulnerable. So my husband and I live close, are on call when babysitters fall through and try to do a lot of one-on-ones with our grandchildren.
Though I watch these grandchildren grow with an attentive heart, I am certain my granddaughter Eliana will never worry about entering bonded labor or be forced to go begging on the streets. It is impossible for me, even for the sake of achieving a frightening empathy, to impose through my imagination the horror of the lives of some 20 to 65 million trafficked females on these precious little girls I love.
Education as a Deterrent
Education can protect a girl from exploitation—and redirect her future. An educated girl can read. She can find work. She can get training to become a teacher, a doctor or a policewoman, for instance. She can tutor other children. A social system begins to change slowly, very slowly, one educated girl by one educated girl.
The latest statistics regarding GFA's supported work with women in 2018 include:
290,753
women received free health care training
8,812
sewing machines distributed as a means to obtain work as a seamstress
61,880
illiterate women learned to read and write
11,000+
women desperate for jobs received vocational training
Educating girls is a primary solution to begin changing the statistics of 100 million missing women. The Global Partnership for Education maintains, "The power of girls' education on national economic growth is undeniable: a one percentage point increase in female education raises the average gross domestic product (GDP) by 0.3 percentage points and raises annual GDP growth rates by 0.2 percentage points."
The World Bank stresses that girls' education goes beyond getting into school. It is also about ensuring they learn and feel safe in school. One research study in Haiti indicated, "One in three Haitian women (ages 15 to 49) has experienced physical and/or sexual violence, and that of women who received money for sex before turning 18 years old, 27 percent reported schools to be the most common location for solicitation."
Through Bridge of Hope, Gospel for Asia (GFA) offers child sponsorships for the neediest impoverished children whose families are caught in the cycle of poverty and are unable to provide education for their offspring. The sponsorship amount is $35 per month per child. This educational ministry sees that some 70,000 children (both boys and girls) are given a daily meal, regular medical checkups and training in basic hygiene.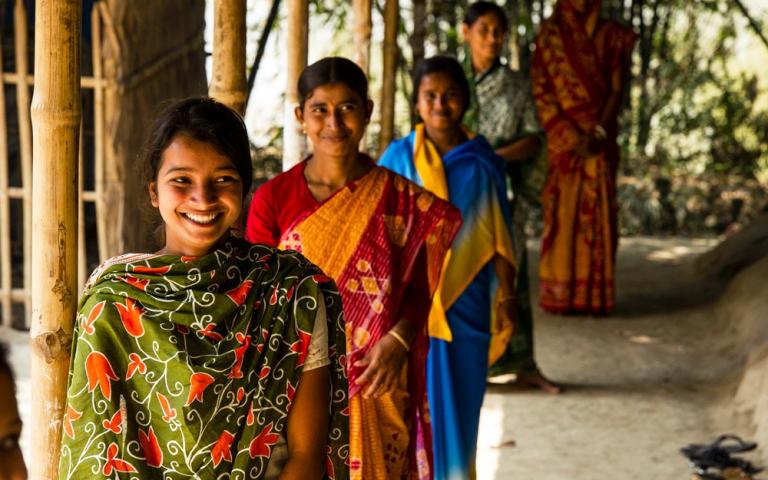 What Can We Do? How Can We Conquer the Horrific 100 Million Missing Women Statistic?
What can we—those of us who have hearts that beat with concern about the unbelievable evils of this world—do about the 100 million missing women worldwide who face discrimination and violence? How can anyone make a dent in a problem with such magnified proportionality? How can that horrific statistic—100 million missing women—be conquered, overcome, defeated, reduced or even eliminated?
Well, there are some things we can do, small as they seem, but mighty nevertheless in their possibility: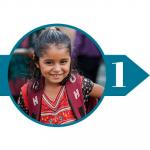 We can sponsor girls (and boys) so they get educated through programs like GFA's Bridge of Hope Program. And if $35 a month is too much for you (and it is for some compassionate people), invite your small group, Sunday School class, men's softball league, neighborhood coffee-klatch or members of your extended family to pool funds.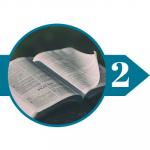 Think about this question: Why do more people not see this inequality and neglect, not grieve for the 100 million missing women and girls who have experienced such hardships and take action to be part of the solution? Then read the book of Luke and think about the societal shift that begins with women's encounters with Jesus.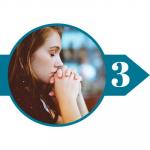 Remind yourself of Christ's question: "Do you see this woman?" Write it out on a card, and then use it as a bookmark in the books you read or paste it on your bathroom mirror. Write out a prayer, like the one I included in the beginning of this article, but adapt it to this horrific dilemma: Lord, what do You want me to do about the masses of women? And if you are not a praying person, send some discontented energy into the atmosphere any way you feel fit. Just don't forget.
Let us conclude by going back to Jesus, except now He is not eating at the table of the VIPs. He is bloody, tortured, hanging from a cross and nearing death. The Gospel of John describes the inhumanity of the Roman soldiers and the crowds standing beneath the cross.
"Now there stood by the cross of Jesus His mother, and His mother's sister, Mary the wife of Clopas, and Mary Magdalene. When Jesus therefore saw His mother, and the disciple whom He loved standing by, He said to His mother, 'Woman, behold your son!' Then He said to the disciple, 'Behold your mother!' And from that hour the disciple took her to his own home."
Concern for the widow. Concern for the women.
"Look at this woman. Do you now see your mother?"
So, let us also be about this work in the world.

Oh, Lord, help us to care for every human with hearts that beat like Your heart beats for them. And help us, please help us, no matter our gender, to see the women.
---
Read the rest of Gospel for Asia's Special Report on 100 Million Missing Women & the Aftermath of Acute Gender Imbalance here: Part 1 | Part 2
Learn more about Gospel for Asia's programs to combat the 100 million missing women reality by helping women through Vocational Training, Sewing Machines and Literacy Training.
This Special Report article originally appeared on GFA.org
---
Read more on the 100 million missing women dilemma on gender imbalance and violence against women on Patheos.
Click here, to read more blogs on Patheos from Gospel for Asia.
Go here to know more about Gospel for Asia: Facebook | Sourcewatch | Integrity | Flickr | GFA | Lawsuit