WILLS POINT, TX – Gospel for Asia (GFA) – Discussing the world's worst tsunami that wreaked havoc along the Indian Ocean coast, and the first Bridge of Hope centers, providing help and care in the midst of tragedy.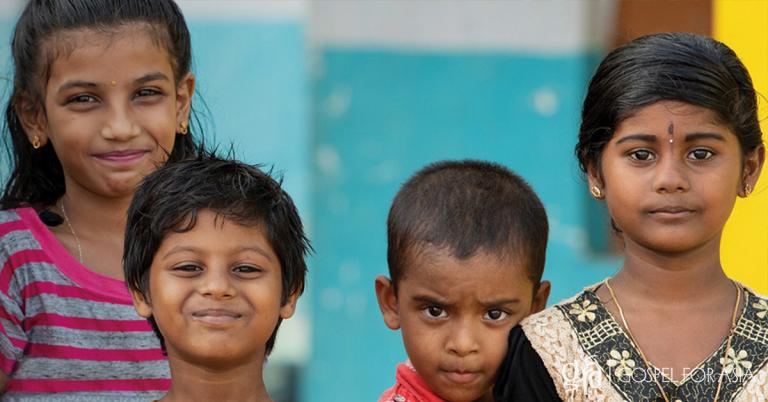 Maachah, 13, lives in a small coastal village in Asia, where she also attends a Gospel for Asia (GFA)-supported Bridge of Hope center. This particular center was one of the very first and was built in response to a tragedy.
On December 26, 2004, a 9.1 magnitude earthquake shook the island of Sumatra. The aftershocks wracked the Indian Ocean, producing the world's worst tsunami. By the end of it, more than 200,000 had died.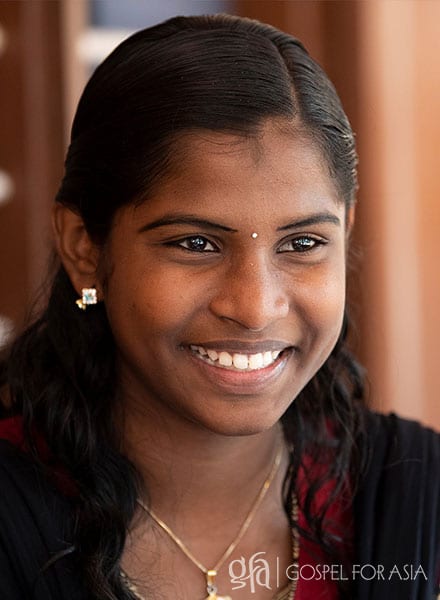 Communities all along the coast of the Indian Ocean were left to pick up the pieces. Hit especially hard was Maachah's village. People's homes and their livelihoods were gone, and they didn't know what to do next. Men, women and children filled relief camps.
Parents worried for their children; schools had been shut down. They didn't know how they would provide for their little ones.
Hope in the Midst of Tragedy
It was here that Gospel for Asia's Bridge of Hope Program opened one of its first centers. It offered supplementary education, health care and warm food, while instilling within children hope, peace and a vision for the future—something the children of Maachah's village desperately needed.
"When this disaster happened, these people had nothing," said Jakki, the head of the center. "They were rendered homeless."
Born after the tsunami, Maachah doesn't know the struggles many people, like her parents, faced.
"I don't know what happened to my parents during that time," she said. "They didn't share much about those things to me."
However, Dania, one of the tutors at the center, recalls the children's plight: some were orphaned; others were homeless.
"Many children were [left] without anything," she remembers. "They lost their fathers, they lost their mothers. They were left alone… These children did not know from where their next meal would come."
Seeing this, Bridge of Hope staff immediately began admitting children into the center who were most in need. They supplied children with food and hygiene care, and they offered comfort and hope in the tsunami's wake.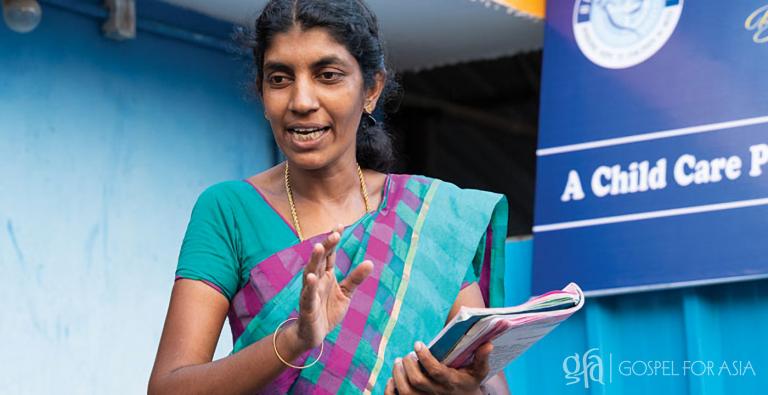 The help and care brought by the center and its staff radically transformed the village and its inhabitants. Hopelessness gave way to optimism and anticipation for the future.
"The Bridge of Hope center has brought a great impact in the families and community and in the lives of their children," Jakki says. "All the community people like our work and appreciate us."
Changing Communities, Changing Families
Jakki has served at the Bridge of Hope center since it opened. As its coordinator, Jakki has seen hundreds of children helped through the program and the blessing it brings to the community.
"Through Bridge of Hope, communities know that we have to live together in peace and help people in need," Jakki says. "That's what the community people see and feel about Bridge of Hope."
That's how Maachah's entire family feels about Bridge of Hope as well. Maachah isn't the only one in her family experiencing the blessing Bridge of Hope brings. As her father is ill, he has trouble working. Most of the time, they have very little money and struggle economically.
"My family is benefited through [the center] because my family condition is poor," the young girl says.
The center provides "bags, clothes and other utensils to us," Maachah explains. "It helps to save a lot of money."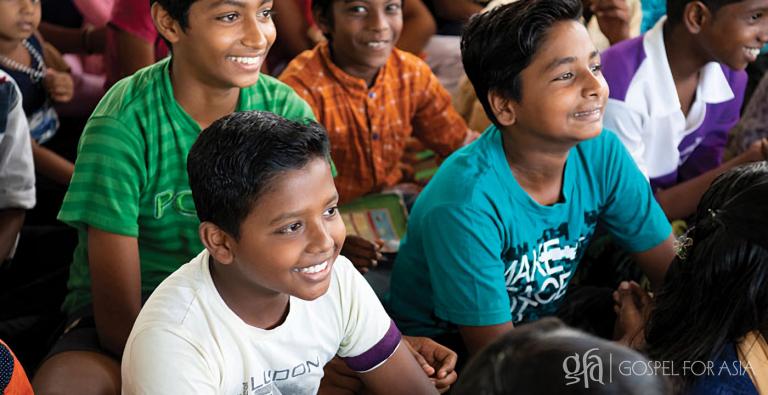 The Vision
Currently, 70,000 children like Maachah attend Bridge of Hope centers across Asia, receiving care and hope for their futures. And it started with a dream.
In his book No Longer a Slumdog, Dr. Yohannan details a dream given to him by the Lord. He stood across from a field filled with countless people who desperately needed the love of God. A wide river separated him from the masses.
"Was I only going to look at these needy and suffering people but not be able to help them?" he writes.
Then a bridge appeared, spanning the river. Thousands of children, from all across Asia, filled the bridge.
"I woke from my dream and realized the Lord spoke to me about something incredibly significant," Dr. Yohannan explains. "If we follow His instructions, our care for these children in need will be a bridge for so many people to find the hope and relief they have been looking for."
This heaven-sent dream inspired what is now known as Bridge of Hope.

Their Future, Their Purpose
Through the hundreds of centers all across Asia, children are coming to realize they have a future. Jakki has seen dozens of graduates go on to higher education, pursuing their dreams.
For the 123 students currently enrolled in the center, their future is already beginning to take shape.
"My ultimate goal and purpose in my life is to become a leader for society," says Maachah, "I want to help many people, like how Bridge of Hope does. … To become an able leader is my ultimate goal."
Maachah isn't alone in wanting to change the world around her.
Many children have already graduated through this Bridge of Hope center and many others across Asia. They've gone on to become doctors, engineers and teachers and are transforming the world around them.
"My dream is to add many more children to the center," says Jakki. "My wish is to sharpen and shape the lives of these poor children."
---
Learn more about how to sponsor and help the children from families stuck in generational abject poverty who need a Bridge of Hope.
*Names of people and places may have been changed for privacy and security reasons. Images are Gospel for Asia stock photos used for representation purposes and are not the actual person/location, unless otherwise noted.
---