WILLS POINT, TX – Gospel for Asia (GFA) – Discussing the men and women whose lives are transformed through a life-changing encounter with God in GFA's School of Discipleship Program.
Since 2004, Gospel for Asia (GFA) has been teaching young men and women to deny themselves, pick up their cross and follow Christ through its School of Discipleship program.
It started as an internship called Road to Reality, aimed to challenge and encourage young adults between the ages of 18–27 in their character and their relationship with God, while giving them practical life lessons in missions work.
Students lived, worked and fellowshipped with each other and Gospel for Asia (GFA) staff members in an environment where they could safely grow and live out Christ's commands. They learned to practice their faith, serve with other individuals in a professional work environment and were given ample opportunities to refine and sharpen their character in a community with others who were journeying with God.
Matthew was among some of the first students to enroll in the program. He remembers how the Lord used that year to show him the greatness and beauty of embracing God's will rather than his own.
"I was more self-centered going into the program," Matthew says. "But during that season, I became Christ-centered."
After graduating from the internship, Matthew joined Gospel for Asia (GFA) and eventually became the director of program. During his time as director, the internship grew and evolved, undergoing a name change but keeping the core tenets. Matthew saw it go from a work-focused program to a life-focused one.
"The material the students are going through, and the things they are part of in the community aspect is all geared toward a sacramental life of prayer and practice, not just information," says Bishop Danny, vice president of Gospel for Asia (GFA). "We see this passion and heart for God, which is deeper than before they came."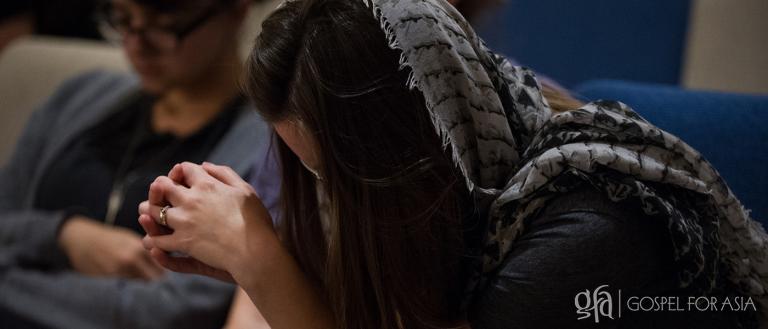 For many who attend School of Discipleship the desire is to simply know more about God—like Anna Beth, SD graduate of 2015.
"I had looked at a Christian college, but I felt like the Lord said, 'That's still too much education—I need you to focus on Me'," Anna Beth recalls. "I just knew, that [School of Discipleship] was something the Lord wanted me to do."
As she spent a year with the Gospel for Asia (GFA) community, living in an environment of grace, love and prayer and seeing the practices of faith being lived out around her, Anna Beth began to grow in ways she didn't imagine.
"Praying so much in that one year affected me in ways that I still don't fully understand," says Anna Beth. "I know the Lord used that to start building my heart for the [people in need of Jesus] even more."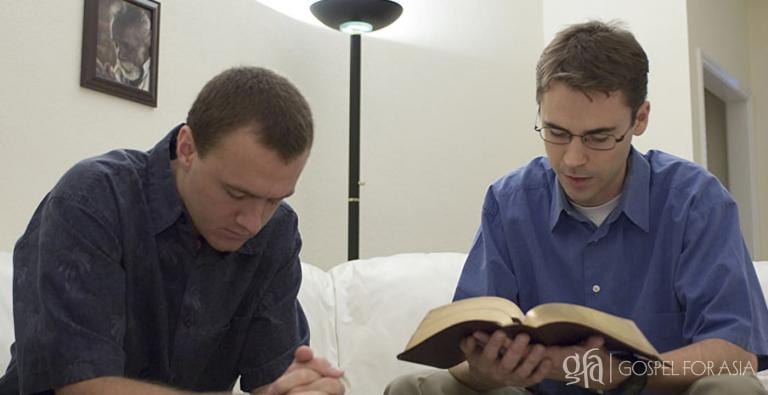 As of today, 216 young men and women have graduated from the program. Some alums, like Matthew, have gone on to study in seminary in hopes of revitalizing the church. Others, like Anna Beth, have entered into missions. They, like many of their fellow alumni, continue to practice and live out the things they learned during their year with Gospel for Asia (GFA).
---
Learn more about the GFA School of Discipleship program — a life-changing year in study and growth in true discipleship.
*Names of people and places may have been changed for privacy and security reasons. Images are Gospel for Asia stock photos used for representation purposes and are not the actual person/location, unless otherwise noted.
---