WILLS POINT, TX – Gospel for Asia (GFA) founded by Dr. K.P. Yohannan – Discussing the life of Jenya, like many children like her with families trapped in a cycle of poverty, and the impact Gospel for Asia (GFA)-supported Bridge of Hope centers bring, a place where children can know they are loved and lovable.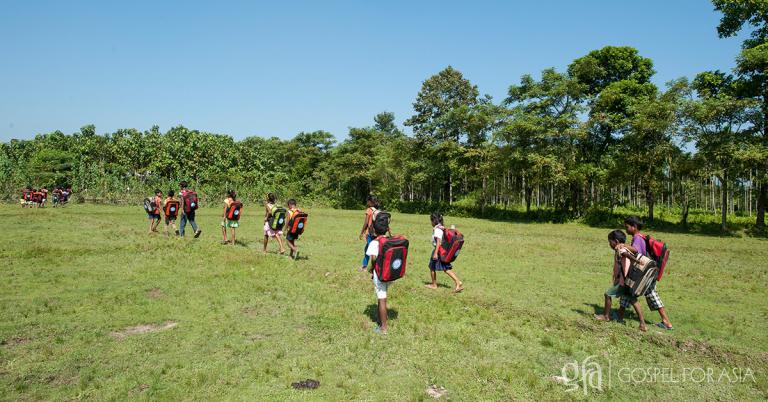 Imagine a little girl gazing out a living room window, two streams of tears cascading down her cheeks. Out the window, she sees empty paths flanked by lush vegetation. She would rather look outside—or sleep the day away—than feel the isolation of the small room.
This is what Jenya's life was like.
Jenya lived with her grandparents on a tea plantation where they worked. The rest of her family lived on another tea plantation more than 30 miles away. Once a month, Jenya's parents would scrape enough money together for the journey to see their daughter. The joy of family visits was quickly replaced by feelings of rejection and abandonment as soon as her parents left. The separation left a gaping hole in the young girl's heart.
Families like Jenya's parents and grandparents, who work on tea plantations, face overwhelming challenges. Most receive poverty-level wages with the promise of "perks" like free housing and education for their kids. But many plantations do not keep up their end of the bargain to provide adequate housing or schools.
Even if there is a school to attend, many children end up in the fields to help fulfill the unreasonable quotas placed on the families. International Labor Rights reports,
"Dropout rates among children is extraordinarily high for tea families … low wages and high quotas have forced both women and aged workers to bring in children to assist them in plucking leaves to meet the productivity quota."
If workers don't bring their children to work, they risk going into debt to plantation owners, further perpetuating the cycle of poverty the family lives in. This places families in no-win situations because they cannot afford to relocate and are left to survive as best, they can in the circumstances created for them.
School is one of the best tools to break free from this cycle. Perhaps that is why Jenya's parents sent her to live with her grandparents—their plantation offered education for the workers' children.
Loneliness Crowds Capacity for Learning
Jenya struggled to focus at school. She constantly thought about her parents, neglecting the work in front of her. Her grades were already failing in second grade. At the end of the day, Jenya came home to an empty house. With her grandparents working hard to fill their quotas, they came home late and exhausted. Instead of studying, Jenya spent those after-school hours sitting in despair or sleeping. At 7 years old, she wasn't thinking about making choices that considered her future. She only knew today—and today she missed her family.
As much as her grandparents wanted to help, they were stuck working tirelessly to survive. This is a burden many families face: wanting a different future for their children but feeling powerless to give it to them.
From an Empty House to a Room Full of Kids
One day, Jenya's grandparents heard about a nearby Bridge of Hope center. Intrigued, they talked with Rishab, one of the teachers, and learned how the after-school program would support their granddaughter's education. Thrilled at the opportunity to help their granddaughter, they quickly enrolled her in the program.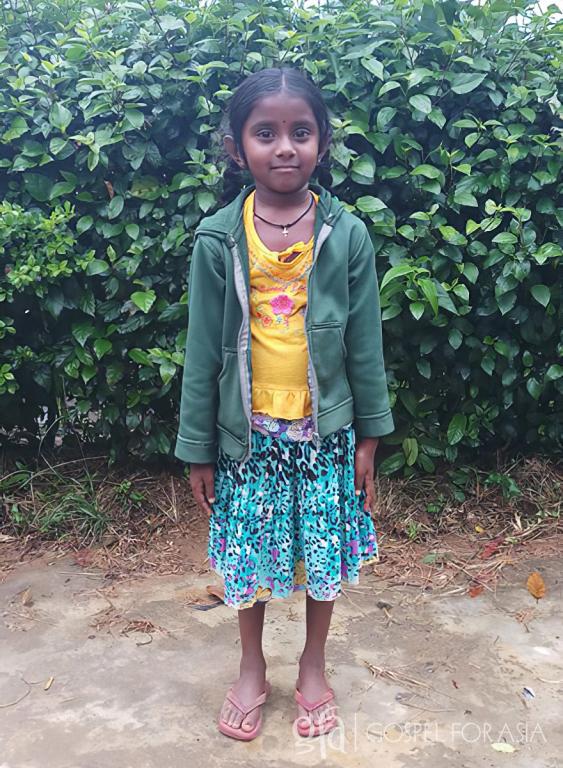 Right away, Jenya was excited to go to the center. She wouldn't have to go home to an empty house every day. Her usual, isolated after-school routine was replaced by a room full of children singing songs and happily studying.
Jenya loved going to the Bridge of Hope center. Soon, Jenya caught up on her lessons and her grades began to improve. As her school performance strengthened, other changes occurred too. Jenya's formerly downcast face broke into radiant smiles more and more frequently.
Now when Jenya came home in the evenings, after tutoring at the center, her grandparents were already home cooking dinner. They watched with wonder as their granddaughter blossomed before them.
In addition to getting the education she needed to reach beyond the poverty of tea estates, she also received the love her little heart longed for. The Bridge of Hope staff invested in Jenya's life, and she knew she was valued.
Jenya now spent her days surrounded, supported and guided by the caring adults in her life.
Having a community of love and support has changed Jenya's outlook on life. She is happy and confident, a change that both grandparents and parents have noticed. Jenya prays that her parents will find work in a plantation closer so they can live together again. Living under one roof together would make her joy complete.
Children—God's Image Bearers
Bridge of Hope has been a lifeline for many impoverished children like Jenya, by covering many of the costs of school, plus supplying a free meal, Bridge of Hope has made it possible for children to leave the fields for an education.
"Basic education is often out of reach for the students of tea estate workers, even when the schooling is offered for free and each child receives a set of school uniforms," reports Sahana Menon for the Global Press Journal. "Costs, such as additional uniforms, shoes, exam fees and more, must all be paid by the family."
Bridge of Hope centers exist near many tea gardens, providing the same support, education and love to thousands of children in Asia. Children are leaving the fields to sing, dance and study—the true work of childhood. This opportunity lies at the very heart of transforming communities.
"There is nobody who is worthless or inferior, because every one of us is made in the image of God," shares Dr. K.P. Yohannan.
"Think about it—every single one of these children is an eternal being. They will live forever. That means they are extremely, infinitely valuable, and we must value them. Once we recognize that and understand that, we will know how we must treat them. … And we can also pray for them, and also for children around the world who are suffering in very difficult, even unimaginable, circumstances, that the Lord would protect them and help them, and even enable us, His Church, to show them a little kindness."
Many children do not know they are valuable, just as Jenya once did not. Bridge of Hope is a place children can know they are loved and lovable. It is important that children who enroll stay enrolled, experiencing stability in an often-unstable life. The Unsponsored Children's Fund makes it possible for Bridge of Hope staff to serve these children faithfully.
---
See What You Provide When Donating to Unsponsored Children »
*Names of people and places may have been changed for privacy and security reasons. Images are Gospel for Asia stock photos used for representation purposes and are not the actual person/location, unless otherwise noted.
---