WILLS POINT, TX – Gospel for Asia (GFA World and affiliates like Gospel for Asia Canada) founded by Dr. K.P. Yohannan – Discussing Jamar and Evelyn, their family's struggle with poverty, the common suffering of illnesses brought about by malnutrition, and the medical care brought near by Gospel for Asia (GFA) Bridge of Hope.
J
amar and Evelyn were fortunate to be working. Income as a driver and schoolteacher kept their family of four floating above the extreme poverty line that so many of their neighbors were submerged under.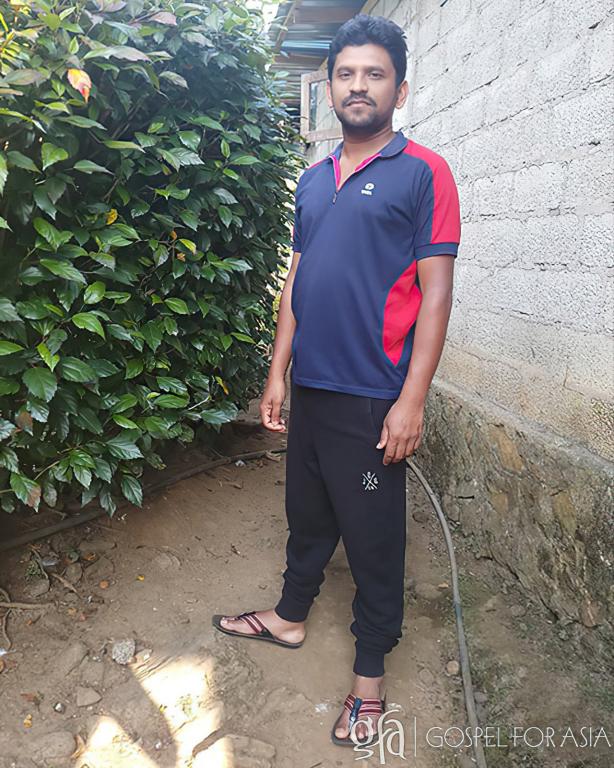 The rural area where Jamar and his family lived was lush with tea plantations and family farms. The markets were filled with eggs, chicken and meat products. But all these healthy foods were out of reach for most of the working population who earned less than $5 a day. Spending more than half of that amount on a dozen eggs was a luxury families could not afford.
Jamar and Evelyn stuck to rice, lentils and vegetables twice a day, like most in their community. On rare occasions, Jamar would spend two days of hard-earned income on a meager feast of chicken for his family.
This lack of nutritious food meant most of the villagers suffered from vitamin deficiencies and malnutrition—and subsequent illnesses like skin problems, respiratory issues and eye problems. Furthermore, living so rurally meant they did not have access to medical care, nor could they afford it if they did.
Bridge of Hope Hosts Medical Camp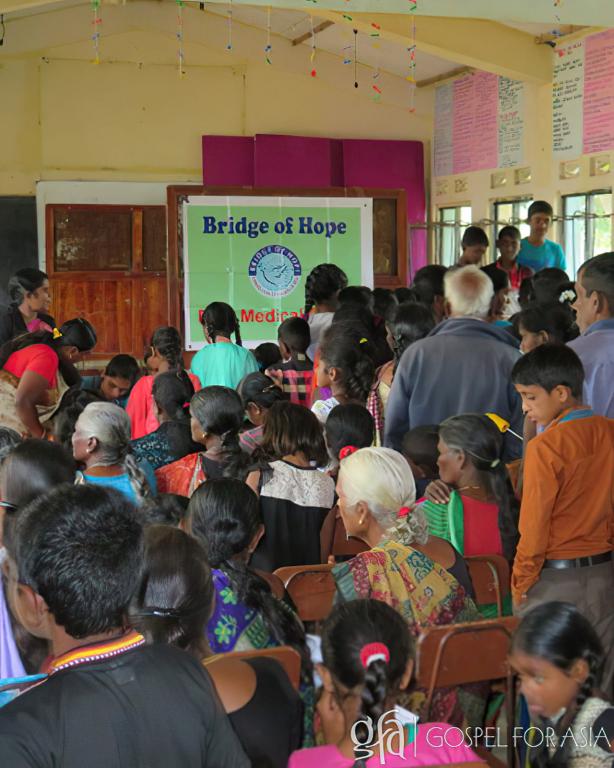 Jamar and Evelyn found support for their family through the local Bridge of Hope center. Their eldest daughter, Abby, was enrolled at the center as a first grader. At Bridge of Hope, Abby received a nutritious meal each day to supplement what she ate at home, and she got help with her schoolwork while her parents worked each day to support her and her baby sister.
One day at Abby's Bridge of Hope center anticipation hung in the air when the staff announced the center was going to organize a free medical camp. That night Abby told her parents the exciting news.
Grateful for the opportunity to get free medical services, Jamar coordinated with the parents of other Bridge of Hope students to volunteer at the medical camp. They passed out flyers to the surrounding communities, cleaned the school where the camp would be held and rearranged furniture to accommodate the coming doctors and nurses. Jamar even met with the village government authority, village head, and superintendent of the local tea plantation to get their support.
Blessings Given, Received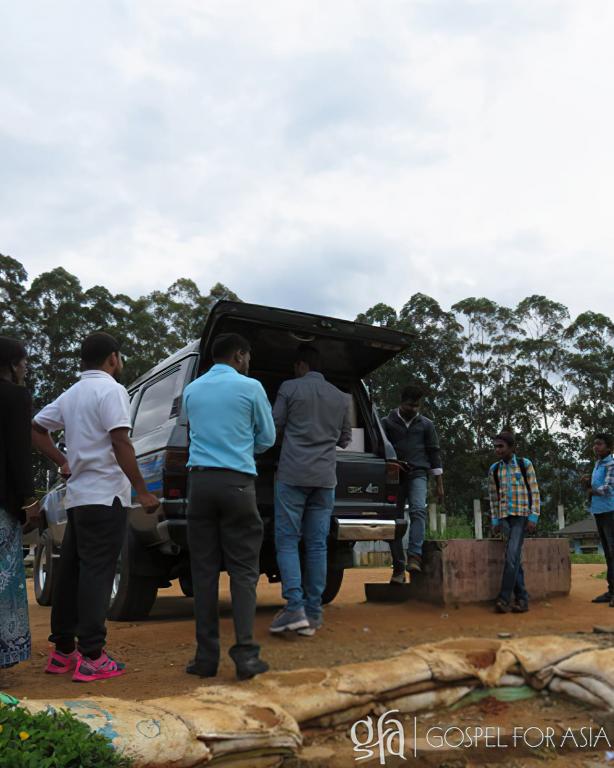 The morning of the medical camp, Jamar and other parent volunteers unloaded medical supplies from the vehicle of the health care team that came from the nearest hospital, which was 15 miles away. The volunteers arranged a make-shift pharmacy in the main hallway of the school. They also set up a seating area for the sick to wait to be seen by a doctor.
After setting up and getting everything ready, Jamar got in line to see the doctor. For the two months prior, he had known something was wrong. He had phlegm build-up and was feeling weaker than normal. The doctor did a thorough checkup for Jamar, diagnosing his phlegm issue as the result of an infection. The doctor prescribed antibiotics to Jamar plus vitamins to help support his daily strength and health.
"To get medicines for any sickness we have to travel 4 kilometers," Jamar says. "I also did not have money to buy medicines, which are very expensive. I waited for almost two months in order to get medicines, and [now I] received everything free because of the Bridge of Hope medical camp."
One Day, 500 Blessings
The day was long and filled with patients waiting for medical treatment. More than 500 people came to the medical camp, and everyone who needed vitamins and medications received them freely. As the evening approached, Jamar helped disassemble the camp and put the classrooms back to normal. Over the next days and weeks, Jamar's respiratory issues subsided, and he felt more alert and physically fit, able to work long hours without the fatigue that plagued him before. Jamar, his family and the entire community flourished after the medical camp.
"I got a lot of good information about my health and the children's medical needs," shares Jamar. "This camp was a great help for all our people to receive this kind of free medical care from qualified doctors. … We thank God for this opportunity and pray that God will bless [the church leaders] and all the Bridge of Hope staff for this great service done for our community people."
Read how Pastor Kunja ministered to Keeva, a woman who suffered from stomach aches
---
Learn more about the need for Medical Ministry. GFA-supported medical ministry is helping thousands who are in need of medical care and attention, all while displaying the love of Christ.
*Names of people and places may have been changed for privacy and security reasons. Images are Gospel for Asia stock photos used for representation purposes and are not the actual person/location, unless otherwise noted.
---