WILLS POINT, TX – Gospel for Asia (GFA World and affiliates like Gospel for Asia Canada) founded by Dr. K.P. Yohannan – Discussing Sadgati, the slander and rejection she experienced being a widow, and the hope and never ending peace she encountered after attending a Gospel for Asia (GFA) church.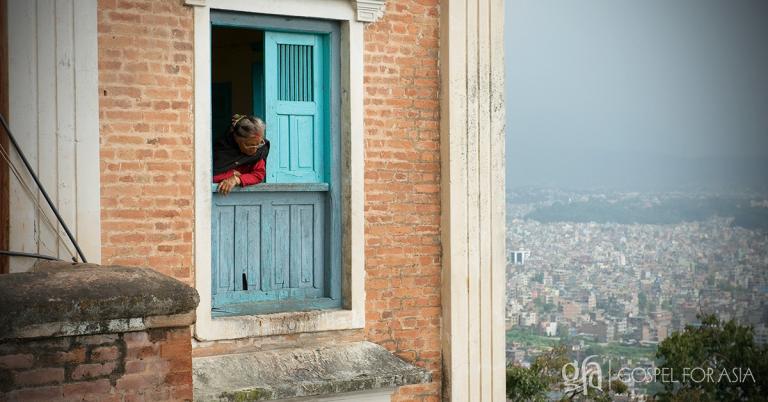 Sadgati trudged down the road. She stopped in front of a building. She was tired—tired of having constant turmoil in her heart, tired of her endless search for answers. Sadgati had exhausted every option she knew, yet her gods and goddesses seemed silent to her tears. But as Sadgati stepped inside this building, she was surprised. Maybe her 20-year quest for peace had finally come to an end.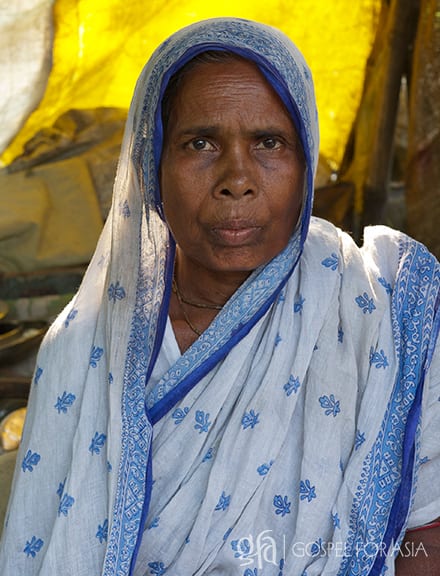 Widow Receives Slander, Not Comfort
Sadgati became a widow at the young age of 29, left to be a single mom of a little girl and boy, without comfort or sympathy from anyone. Instead of condolences, Sadgati was shattered by the slanderous words of her neighbors. They mocked her as they watched her struggle to care for her small family. Because of their abuse, Sangati let her mind continually play with her solitary hope of escape: suicide. It looked like that was the only answer to end her agony-paved existence.
Life as a Widow: Rejected and Despised
Being a widow is never easy, but being a widow in Asia is especially difficult. In a culture where many widows are believed to be the cause of their husband's death, due to her "sin," widows are often shunned by society. This is how Sadgati was viewed and treated by her neighbors and others in the village. Day after day, this painful reality jaded every part of Sadgati's life.
Sadgati wrestled through life alone and rejected. No one looked out for her or offered her any aid. Taking on the full responsibility of bringing up her children, Sadgati often resorted to borrowing money to keep her family alive. As the gossip pushed her spirits down, she felt she couldn't go on any more. There was not an inkling of peace in her life, but she was desperate to find it.
Sadgati began a frantic search for truth and peace. She visited every holy site she knew about, only to come out of each one empty handed and brokenhearted. She cried out to gods and goddesses, but she heard no response to her cries for help and her longing for love and acceptance. She was dejected and at the end of her rope. But God knew Sadgati's story. He loved her and would bring her to a place where she could find out who He was and what He had done for her.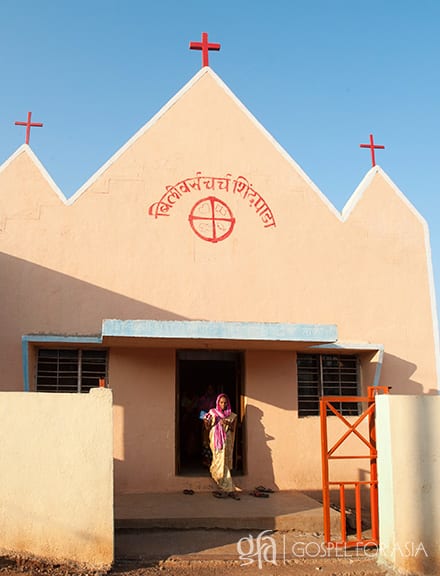 A Gospel for Asia Church Changed Everything
One Sunday morning, Sadgati got up and walked out of her house. Continuing her quest to find a place of peace for her miserable heart, she came to a Gospel for Asia (GFA) church lead by one of our pastors. She found herself sitting inside, surrounded by a group of believers who were worshiping Jesus. As the service went on, Sadgati felt something she hadn't felt in many years: peace. A peace stronger than she ever knew before.
The next week, Sadgati attended the church service again, and soon she became a regular attender. It wasn't long before her daughter and son joined her too. Sadgati began to see the love of Jesus transform her fragmented life. He was mending the places where she was broken and filling her emptiness with His peace.
"And the peace of God, which surpasses all understanding, will guard your hearts and minds through Christ Jesus." — Philippians 4:7
Finding Never-ending Peace
As she grew under the nurture and teaching of God's Word, soon Sadgati realized Jesus heard her cries and is the giver of peace and comfort—comfort she never received from anyone else. The church family loved her and cared for her. She was not scorned or rejected; she was welcomed and loved.
Today, Sadgati is no longer weighed down by the remarks of the villagers. Though they haven't changed, she has. She knows her worth and is secure in Christ. She holds on to the peace Jesus has given her heart.

Show Her She Is Priceless
Widows, like Sadgati, need hope. This hope is found in the arms of Christ. Brothers and sisters, both in Asia and individuals like you, are showing love to these precious women through their prayers, time and resources. You can show them they are loved today through your prayers and support!
---
Learn more about how you can help alleviate the many struggles widows face through the Gospel for Asia supported Widows Ministry, providing them with basic essentials, sources of income and opportunities to find peace in Christ.
*Names of people and places may have been changed for privacy and security reasons. Images are Gospel for Asia stock photos used for representation purposes and are not the actual person/location, unless otherwise noted.
---